Media Exec. for Televangelist James Robison Announces Run Against Ted Cruz in 2018 GOP Primary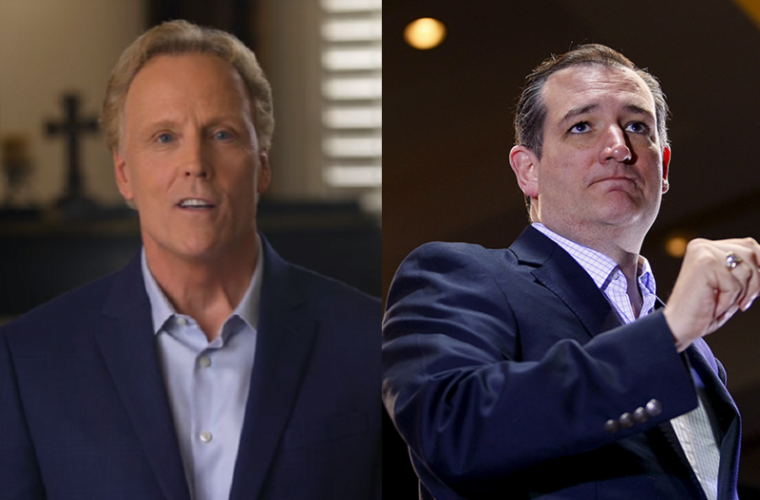 Bruce Jacobson Jr., vice president of televangelist James Robison's Life Outreach International and executive producer of the preacher's syndicated television series "Life Today," formally announced Thursday that he will challenge incumbent Republican Sen. Ted Cruz for his seat in the U.S. Senate in the 2018 GOP primary.
In a campaign video released on YouTube, Jacobson slammed modern day politicians as self-serving individuals who do nothing for the people they are supposed to represent.
"Most politicians today are far more interested in serving themselves and their own agendas than the people who elected them. Blinded by their own political ambition, nothing ever gets done and we have political gridlock," Jacobson said in the video.
"With a Republican in the White House and a Republican majority in Congress, it makes no sense that we can't move forward with a conservative agenda," he continued. "Most of this gridlock comes from obstructionists in the Senate. We should expect more, and we should demand better. As an advocate for citizens of the great state of Texas, I will do just that, representing and working for 'The Heart of Texas.' "
Jacobson, who has been working with the faith-based Life Outreach since 1995, had worked in politics before that. His campaign notes that he has served as a political appointee for both the administrations of former Presidents Ronald Reagan and George H.W. Bush.
During the Reagan administration, he served in the U.S. Department of Transportation as a staff assistant to the Assistant Secretary of Congressional Affairs.
"Ronald Reagan was my hero," Jacobson said in his announcement. "He brought honor back to our country, and in my mind, he brought honor to the term politician. Reagan went to Washington to serve, not be served, and he had the ability to draw coalitions together to move forward a conservative agenda."
Last month, Jacobson, 57, of North Richland Hills, told the Star-Telegram that "Ted Cruz is going to say enough about Ted Cruz," but criticized anyone "using one's political office to further another ambition."
According to The Dallas Morning News, Jacobson is well-known among Christian conservatives and was a special guest at an October fundraiser for a super PAC that formed about a year ago called Texans for Texas. The group has raised about $25,000 for the 2018 elections from just three large donations, Open Secrets said.
Cruz, however, has raised more than $6 million for his re-election campaign, the Star-Telegram said.
Some local politicians think despite Jacobson's family connection to the Reagan era, he will face an uphill battle against Cruz in the March 6 primary elections.
"The Jacobsons were very conservative Reagan Republicans early, but of course that was 40 years ago," former Tarrant County party chairman Steve Hollern of Fort Worth told the Star-Telegram. "I don't think he's well-known now outside a small circle here. Cruz is still pretty strong."
Cruz will be challenged by two other Republican challengers in the primary race: Houston energy lawyer Stefano de Stefano and Dan McQueen, the former Corpus Christi mayor who quit after 37 days on the job.