Megachurch Pastor Bob Coy of Calvary Chapel Fort Lauderdale Resigns Over 'Moral Failing'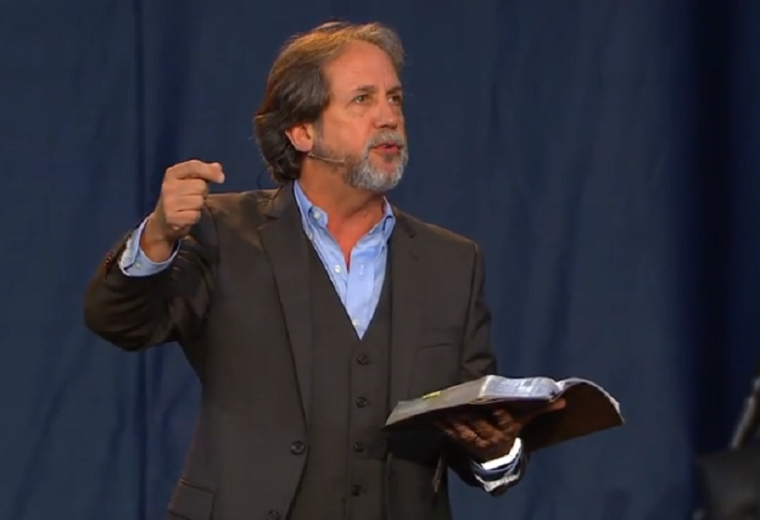 In a stunning revelation Sunday senior officials of the Calvary Chapel Fort Lauderdale, one of the largest and fastest growing churches in the United States, announced that their popular founding pastor Bob Coy, 58, has resigned after "confessing to a moral failing."
An official statement on the resignation from the Florida church revealed that Coy confessed his failing to the church's leadership team last Thursday and resigned immediately after that.
"On April 3, 2014, Bob Coy resigned as senior pastor of Calvary Chapel Fort Lauderdale, effective immediately, after confessing to a moral failing in his life which disqualifies him from continuing his leadership role at the church he has led since its founding in 1985. The media ministry of the Active Word that distributes his Bible teachings through radio, television and digital media has also been suspended," began the statement from the church.
"Pastor Bob will be focusing his full attention on his personal relationship with God and with his family. The governing board of the church is providing counselors and ministers who will help guide him through the process of full repentance, cleansing and restoration," it continued.
The senior pastor resigned after he confessed to leaders at the church that he had cheated on his wife, Diane, according to a Local 10.com report.
Anne Marie Giri, who said she was in attendance at the church when officials made the announcement to the congregation on Sunday, noted on Facebook that Coy apologized to the church for his failings through a letter to the church.
"The official announcement was made to the church congregation today (Sunday), which I attended. They read a letter from pastor Bob apologizing for his moral failings and announced that he was stepping down. A letter by the board of directors was also read which addressed the change in leadership," she explained.
"After the announcement we had some worship and prayer. The pastors stayed around to answer questions. Everyone was visibly upset, but we need to remember it is Jesus Christ who is our leader and not man," she continued.
Despite the shock at Coy's failings, however, many responded to the announcement on Calvary's Facebook page with grace.
"Sometimes God allows us to fall hard enough so He can show you who's God. I hope Bob uses this situation as a stepping stone to grow closer to our real Father. Who knows best and controls all! My heart goes out to Bob and his family, and may he return with an awesome life story we can all learn from!" noted Nick Kaloyios.
"I will keep him and his family in my prayers! It is so sad! We are all human and fall short! I have been truly blessed by Calvary Chapel and will be ever grateful! It truly breaks my heart, the suffering they must be going through! I have taken my eyes off the Lord too many times to count! But I am so blessed that we have an Awesome God, full of mercy and grace!" said Michelle Gilchrist.
In his testimony about his conversion in a CBN report, Coy explained how his brother introduced him to the Gospel after a wild party at work during Christmas in 1980. His job at the time, he explains, was managing an all nude girls revue for a casino in Las Vegas.
"I was probably living in the worst way I ever had," he said of the time.
He explained how his brother had shared a Bible with him, and although he reluctantly began reading it in private, God saved him that Christmas.
"I pick up the Bible, and I started reading the Gospel of John. I get to John 3:16, and at that very moment, something begins to break inside my heart. That breaking inside of my heart is so genuine and so true that I just begin to weep," he said.
"At that very point, God reached down from heaven and He saved me. I prayed that prayer, and I've never been the same. It's like, wow. The next morning I wake up and everything's changed in my life and in my heart," he shared.
After that, he said: "I drove back to the casino, and I walked in. I looked around and I saw naked girls. It was like, oh, I work here? Oh, boy. God began to convict me in such a gentle and lovely way that I don't belong here. It's time to make a change in my life."