Megachurch Pastor David Platt to Christians: Give God a 'Blank Check' With No Strings Attached for Missions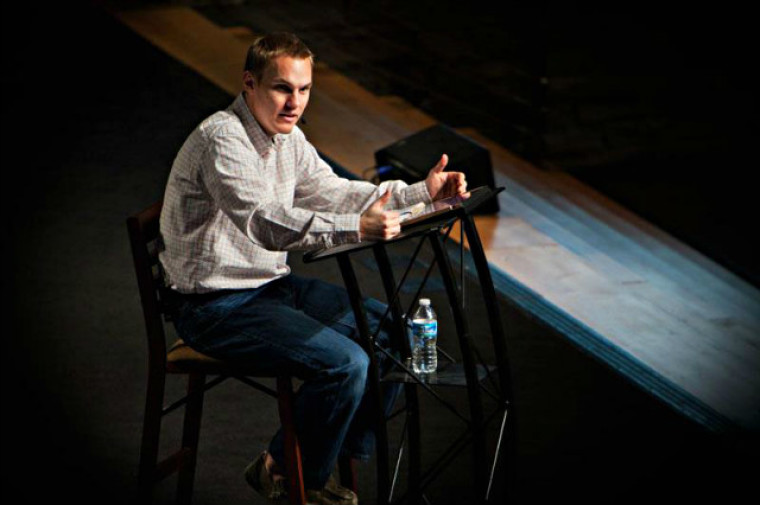 Alabama megachurch pastor David Platt urged Christians to give God a "blank check" when it comes to missions, allowing Him to send them anywhere in the world for the sake of the Gospel, even if that means relocating their family to Syria, Somalia or Iraq.
Platt, who is also the Southern Baptist International Mission Board president, said in his recent podcast, "Our Obligation to the Unreached," that Christians' salvation demands that they offer "a blank check before God with no strings from you, from me, from our churches to say we know we must work, we must strive, live, and die to get the Gospel to people who never heard it."
By his estimation, there are 2 billion people in over 6,500 people groups who do not have access to the Gospel. Putting ourselves in their shoes, Platt described, "that would mean that we have the knowledge of God, we've rejected God, we stand condemned before God and if we don't hear the good news of what God has done in Christ then we will die in that state and go to an everlasting hell without ever hearing the gospel."
This knowledge, Platt said, should give Christians a sense of urgency to go to all the world and preach the Gospel. He encouraged Christ followers to begin by praying bold prayers expressing their willingness to let go of everything and spread the Gospel even to the most violent and deadly places in the world.
He inquired of podcast listeners, "The question I want to ask you is have you said that. Have you said to God, 'Whatever you want me to do to get the Gospel to unreached peoples, I will do it?' Has your family said, 'Whatever you want us to do to get the gospel to unreached peoples, we will do it?' In the next few minutes I want to show you in Romans why we should say that; why each of us should say to God, 'I'll do whatever you want me to do with no strings attached. So God I see what's going on in Iraq and Syria and Somalia and West Africa right now and if you want me to take my wife and my kids to Iraq or Syria or Somalia or West Africa for the spread of the Gospel, then I'll do it.' We're talking whatever – no strings attached blank check."
The Alabama pastor acknowledged that praying such a prayer may seem crazy to many people. "That sounds utterly foolish to everybody in the culture around us and not only in the culture, that's foolish to most people sitting in the seats and pews of church buildings on Sunday mornings," he sympathized.
However radical the idea of leaving everything and relocating to places currently overrun with Islamic terrorism or a deadly disease, Platt explained this idea is actually part of our calling as Christians.
 "The radical," he explained "is just biblical."
Christians, Platt said, must remember that they were once sinners who were condemned and facing God's wrath but by hearing the gospel and accepting His teaching, they have been given a new life. This understanding of salvation should spark inside of Christians a passion for spreading the Gospel similar to that of the Apostle Paul, of whom Platt said testified that he would enter Hell if it would bring salvation to the Jews.
He implored, "Think about a people group that's willing to kill you, why would you say, 'I would lay down my life to save you'? You would only say that if you knew you once were under the wrath of God. Think of an unreached people groups today – think of Iraq, Syria or Somalia – think of an unreached people group that is predominately producing terrorists who are intent on killing you. Think of an unreached people group that is waiting to arrest and/or murder you and your family when you come their way. Why would you say, 'I'd throw myself into Hell forever if that meant you would be saved but since I can't do that, I'll do whatever it takes for your salvation; I'll lay down my life, my family, my future so that you might be saved'? Why would you say that and mean that? You would only say that if you really knew that you yourself were once under the wrath of God, deserving of eternal damnation – that Hell was your rightful destination and you knew that God – this God that you rebelled against – came running after you to redeem you."
Not everyone will receive the call to go to places like Sudan or Iran, Platt told listeners. Every member of the church has different gifts and talents, so they will have different callings such as long-term, mid-term or student missionary trips and assignments. He summed, "The key though is that the blank check is on the table."
He concluded his message by asking people to pray and to give to global evangelism efforts.
Platt's Radical Together podcast airs every other week and can be found on iTunes or archived on his Radical.net webpage.