Megachurch Pastor, Gospel Artist Larry Trotter Hospitalized With 'Serious Illness,' Asks for Prayers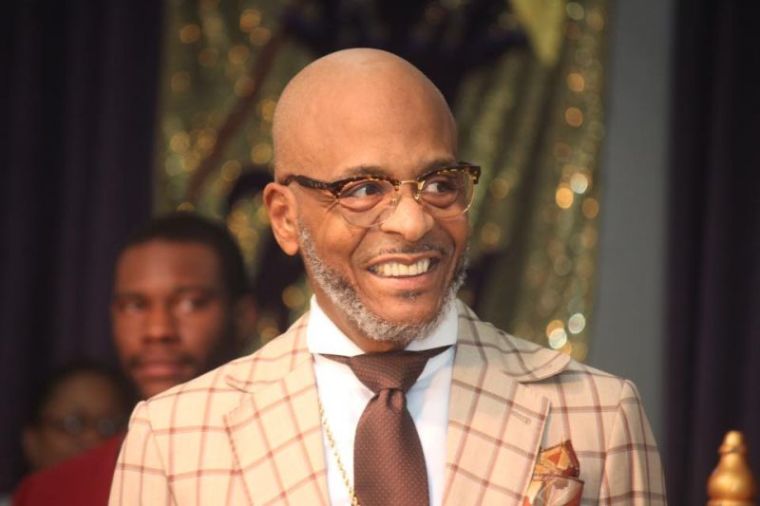 Bishop Larry Trotter, longtime pastor of Chicago's Sweet Holy Spirit Church known for hit gospel songs such as "My Worship Is for Real" and "It's Only a Test," is now asking for prayers after he was hospitalized last Wednesday with a "serious illness" following a trip to Israel.
"Thank you for your prayers. This is day number 6 of my hospitalization. I am being treated for a very serious illness and condition. PLEASE PRAY FOR ME! My kids brought Minister Louis Farrakhan to see me this morning!" he wrote on his Facebook page along with a photo of Farrakhan at his bedside.
Church spokesman Sean Howard revealed in a statement last Friday that Trotter developed health issues while on a 10-day trip to Israel and was admitted to a local hospital shortly after his return to the U.S. last week.
"Bishop Trotter has been hospitalized following a 10-day mission trip to Israel. During the trip he was feeling uncomfortable but yet fulfilled his duties as the tour guide for the 40-person Clergy Mission. After arriving in the United States on Wednesday (8/16), he was immediately taken to a local hospital," Howard said.
"While his medical condition will remain undisclosed, doctors have confirmed that his current illness is unrelated to the cancer diagnosis in which he successfully overcame three years ago. Doctors are confident that the Bishop's prognosis is good. He will be released in a few days, but will require adequate rest while at home," he added.
The Christian Post reached out to Sweet Holy Spirit Church on Thursday for further comment but no one answered at the church. 
On Wednesday, Trotter declared: "'By his stripes I am healed' Day Number 7 of hospitalization."
Trotter has served as senior pastor at his church for 35 years. He is also chairman of the Coalition of Bishop and Apostles for Global United Fellowship and is a licensed and ordained minister in both the Baptist and Pentecostal denominations.
Raised in a housing project by a single mother, Trotter grew the membership of Sweet Holy Spirit Church from just 22 in 1981 to more than 7,000 in 2016, according to the church's website. He has preached in 49 states and 28 countries scattered across six continents.
Beyond his preaching, Trotter and his church are well known for a legacy of inspiring traditional gospel music. The father of five also boasts strong culinary skills, according to his Facebook profile.
"Bishop Trotter has authored and published six books with his newest cookbook, 'Cooking With the Bishop' and recorded nine award winning gospel projects on both Scott Records and his own label, Utopia Music Group. His latest two projects, 'Praise Revisited' and newly released album entitled 'How Far Back Can You Go Vol. 2- Church Unplugged' is soaring to the top of the charts," his church said.
"Bishop Trotter wants you to be encouraged and remember, 'If you lost everything but still have Jesus, then you have more than enough to start all over again.' He still believes 'What's To Come Is Better Than What's Been!'"