Megachurch Pastor: Why the Number 7 Is Important in the Bible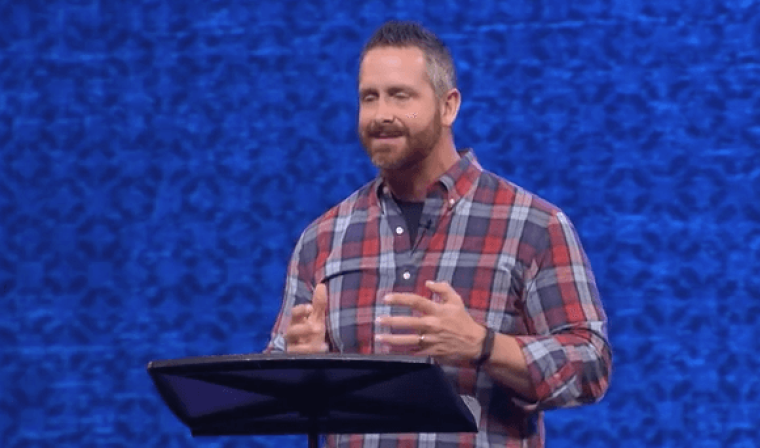 The number 7 appears throughout the Bible – 735 times to be exact and over 50 times just in the book of Revelation. But what significance does this number have and what should Christians take away from its use in the Bible?
Pastor Chris Hahn of the Kentucky megachurch Southland Christian Church, kicked off his new sermon series "Plus Seven" this past weekend, through which he will explain the meaning behind the number 7 in the Bible as it pertains to believers' time, relationship and money.
On Sunday for part one of the series, Hahn preached about the significance of "Seven Days," and explained he chose this sermon series topic because the number 7 "always represents completeness, wholeness, and perfection" in the Bible.
Hahn talked about the wholeness of time – a holy balance between work and rest in God – as prescribed by the Bible through a 7 day period as seen in Genesis 1-2, which records that God worked six days and rested on the seventh.
This "cycle of work and rest is whole […] it's a perfect rhythm," Hahn said. "My walk as a follower of Jesus is healthy when my rhythm of work and Sabbath is consistent."
Although God has gifted Christians with the Sabbath, or day of rest, they often times don't accept such a gift, instead overworking themselves.
Such behavior throws people off of their rhythm, Hahn explained, and ultimately causes us to be "an overworked [and] under-rested people."
Keeping the Sabbath was an important practice explained in Genesis, and it was reiterated in the Ten Commandments, with the fourth one calling on Christians to remember the Sabbath day.
This mention shows the importance of rest, Hahn stressed, saying it made the "top ten list" along with the commandments against murder and adultery.
Along with keeping our balance of work and rest, the Sabbath serves as an important day for us to re-center our heart and mind on God.
Hahn explained that the day serves as a "block of time during the week to steer yourself toward God."
"The point of Sabbath is not restriction, but rather refreshment," the pastor said. "Good work and good rest lead to a good walk with God."
This does not necessarily mean that Christians need to sit around all day doing nothing, but rather they can find activities that allow them to look inward and contemplate their relationship with God, such as gardening.
Not only does observing the Sabbath help you in your daily rhythm, relationships, and faith, it also prepares you for life beyond this life, Hahn said. "Sabbath rest – it just might be a glimpse of heaven."
Ultimately, Hahn acknowledged that with the reality of daily life, taking a whole day to relax and focus on God can be a challenge and seem unrealistic.
Building a Sabbath into our busy schedules takes discipline and dedication, the pastor continued. To maintain this discipline, Hahn encouraged people to start slowly, gradually drawing themselves into this rhythm of work and rest.
The pastor concluded his sermon by calling on all members of the church to challenge themselves to carve out a block of time for themselves in the next seven days to rest and reconnect with God. When they do this, they will "begin to discover what it feels like to live in wholeness."