Megachurch's 'Star Wars' Event Has 'Darth Santa,' Han Solo Pastor Delivering Sermon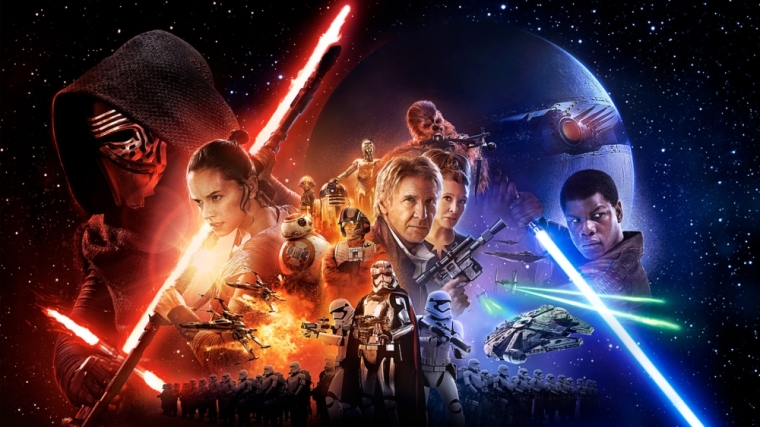 "Star Wars: The Force Awakens" isn't simply resonating with fans of the blockbuster movie franchise, it's reaching the pulpits and pews of churches across the U.S. and abroad this Christmas season, as believers spread the Gospel of Christ by highlighting parallels between the popular movie and the Bible.
Using "Star Wars" as a vehicle to connect people to Christ, New Jersey-based Liquid Church is going all out this Christmas season with a 60-minute "Star Wars"-themed "holiday experience," called Cosmic Christmas Eve.
The free event will feature a live "Star Wars" nativity scene complete with characters Princess Leia, Han Solo and Chewbacca. Visitors will be able to take a photo with "Darth Santa" and enjoy movie-related giveaways.
The event will end with a message of hope that tells the story of Jesus' birth in a unique way. Liquid Church lead pastor Tim Lucas told The Christian Post earlier this week, "We're telling the story of Christmas from Revelation 12, which is very different than Matthew or Luke. Revelation 12 kind of gives you a glimpse of the cosmic combat behind the stars, and so we're kind of using 'Star Wars' as a tie-in to represent that."
Lucas told CP that he expects 9,000 people to attend Cosmic Christmas Eve. The church has hosted 12 Days of Star Wars Christmas, which began Dec. 6, to lead up to the release of "Star Wars: The Force Awakens." This Sunday, the pastor is expected to dress as Han Solo during his weekly message.
Other churches across the country have caught the "Star Wars" spirit as well. In November, The Christian Post reported that Wisconsin-based First United Presbyterian Church hosted a one-day event called "Star Wars: Faith & The Force." During that event the church's pastor, the Rev. Luke Farwell, delivered a message entitled, "Raising a Jedi: Spiritual Formation and the Force."
The church invited the public to "Come and discover how Christianity and Star Wars share similar strategies in helping young people discover, connect, and abide in God and the Force."
As a joke, Pastor Farwell welcomed not only atheists, Christians, and seekers, but also Ewoks and Wookiees to the event, which included a workshop that explored the similarities between "Star Wars" characters and biblical ones.
Even believers outside the U.S. aren't immune to "Star Wars" fever.
NBC News reported Thursday that Zions Church in Berlin, Germany, will host a one-hour event this Sunday where the battle between good and evil will be discussed, based on Romans 12:21, to reveal the theological parallels in the "Star Wars" films. Excerpts and theme music from the film franchise will be played, according to the report.
But compared to a London-based Anglican church, All Hallows Bow, other places of worship seem a little late to the "Star Wars" party. This church teaches the Gospel of Jesus, but has a Jedi training school and a "Star Wars"-themed family service that it holds every month.