Melania Trump Reveals Theme of First White House Christmas: 'Time Honored Traditions' (VIDEO)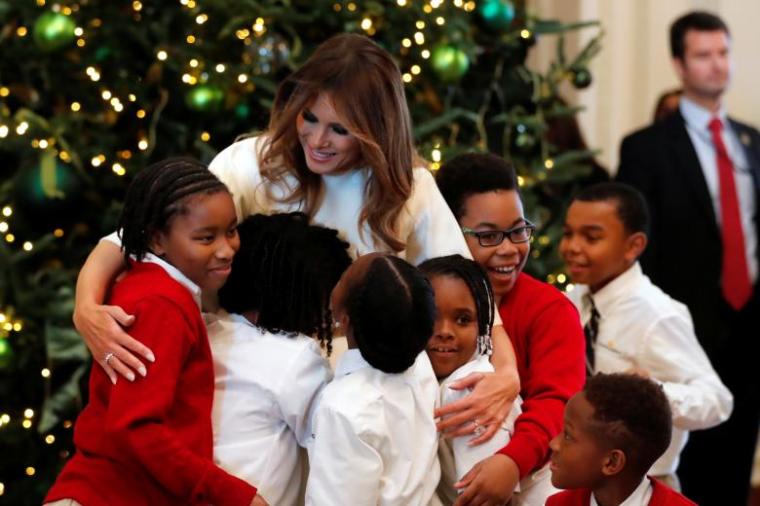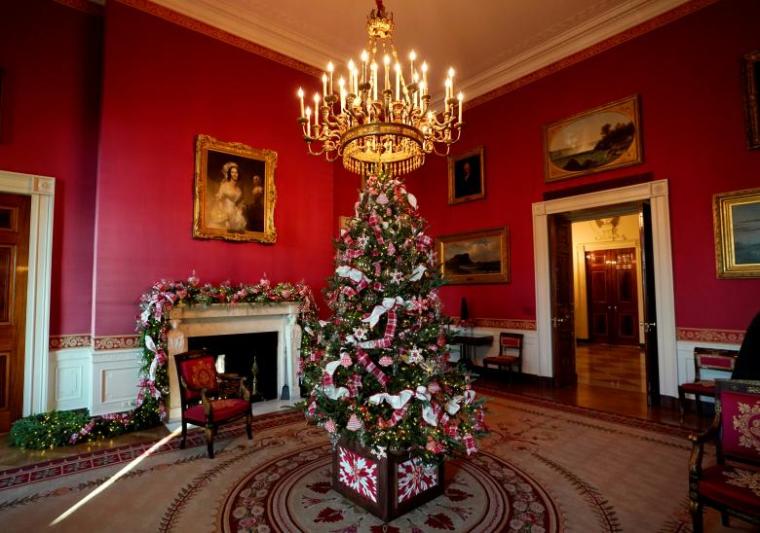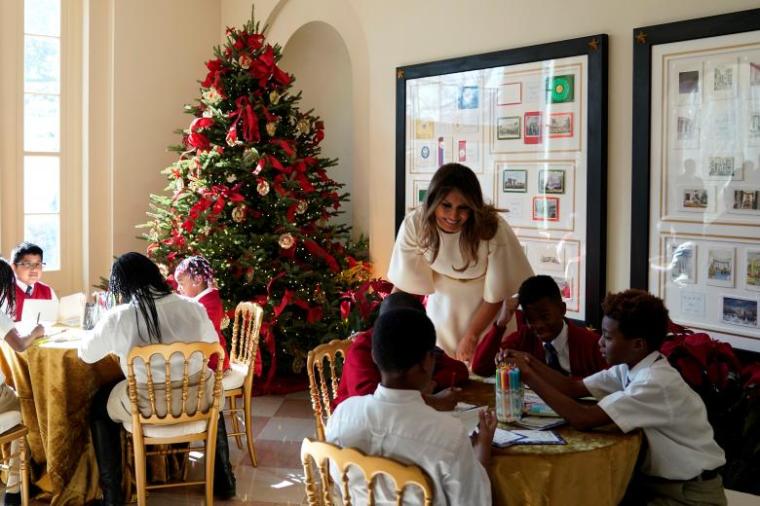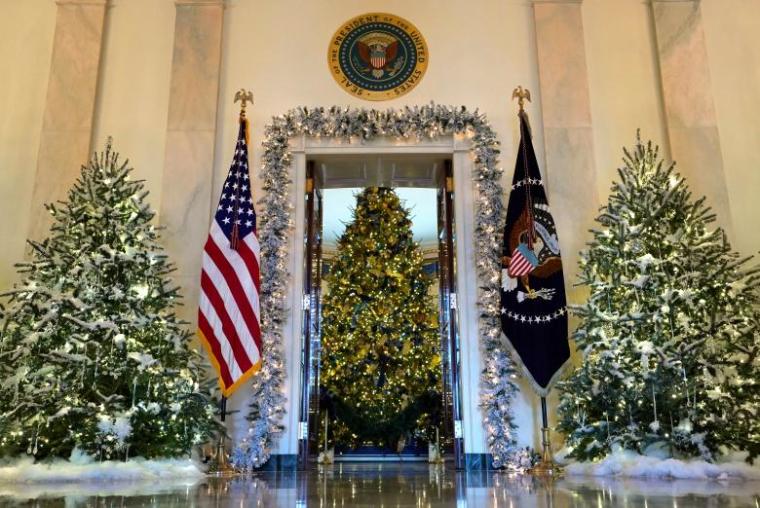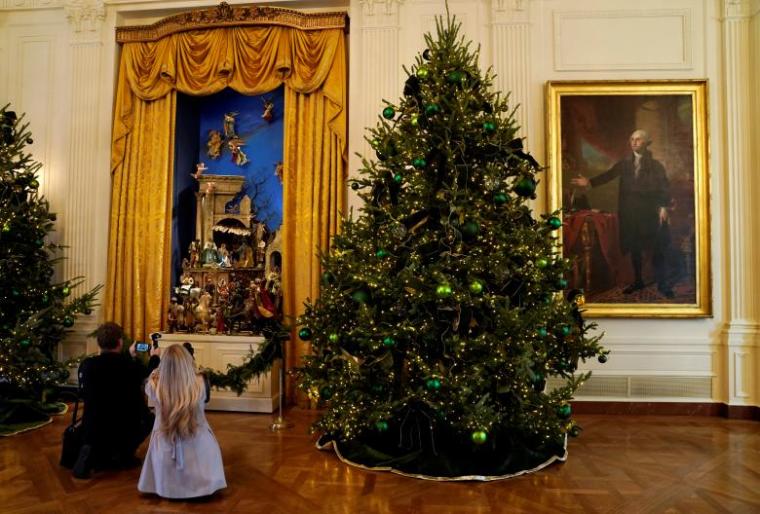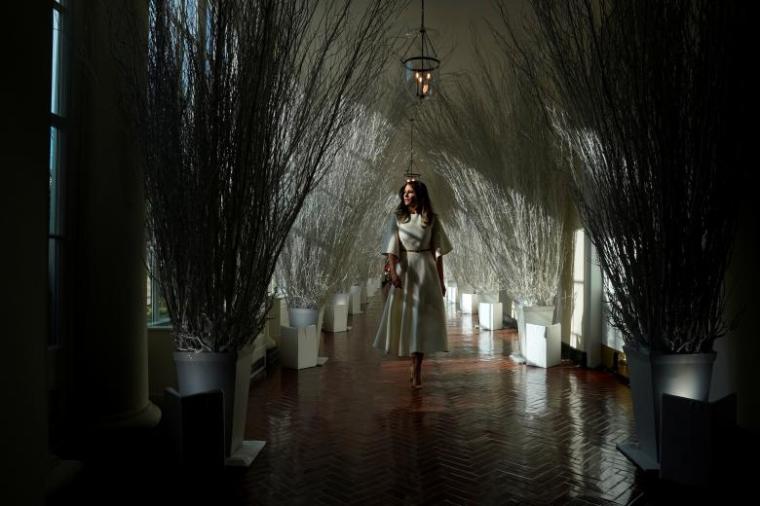 View Photos
First lady Melania Trump on Monday revealed the theme of the Trump family's first White House Christmas: "Time-Honored Traditions."
"The President, Barron, and I are very excited for our first Christmas in the White House," Melania Trump said in a statement.
"As with many families across the country, holiday traditions are very important to us. I hope when visiting the people's house this year, visitors will get a sense of being home for the holidays. On behalf of my husband and Barron, I want to wish everyone a Merry Christmas and joyous holiday season."
The first lady also posted a minute-long video on Twitter showcasing the various White House decorations this Christmas, including multiple festive trees, lights, and a Nativity scene with baby Jesus.
The White House explained that the "Time-Honored Traditions" theme was designed by Melania Trump, and is part of her efforts to "respect 200 years of holiday traditions."
Visitors to the East Wing were given the opportunity to pay tribute to U.S. service members and their families with the Gold Star Family Tree, decorated with gold stars and ribbons.
"After passing through the East colonnade, visitors will see the China Room, which honors the holiday traditions of dining and hospitality. The room is set up for a family Christmas dinner, with the table displaying the china from President Ronald Reagan," the press release adds.
"Then, visitors will see the library, which features President Franklin D. Roosevelt's 1866 edition of A Christmas Carol, as they recall the time-honored custom of reading Christmas stories to loved ones."
President Trump spoke out on the importance of celebrating Christmas and resisting societal currents to diminish the holiday during his election campaign.
While still a Republican presidential candidate, the billionaire businessman even suggested a boycott against coffee giant Starbucks back in November 2015 for its red holiday cups.
Speaking to a crowd of 10,200 during a rally in Springfield, Illinois, he blasted the red cups at the time for failing to include a "Merry Christmas" message.
"I wouldn't buy. Hey look, I'm speaking against myself. I have one of the most successful Starbucks in Trump Tower," Trump said back then.
"Maybe we should boycott Starbucks, I don't know. Seriously," he added. "I don't care. By the way: That's the end of that lease. But who cares? Who cares? Who cares?!"
Trump then vowed: "If I become president, we're all going to be saying 'Merry Christmas' again. That I can tell you. That I can tell you! Unbelievable."
Watch Melania Trump's White House Christmas video on Twitter below:
The decorations are up! @WhiteHouse is ready to celebrate! Wishing you a Merry Christmas & joyous holiday season! pic.twitter.com/d6ZuyeFvrw

— Melania Trump (@FLOTUS) November 27, 2017