Members of China's heavily persecuted Early Rain Church detained, families forcibly evicted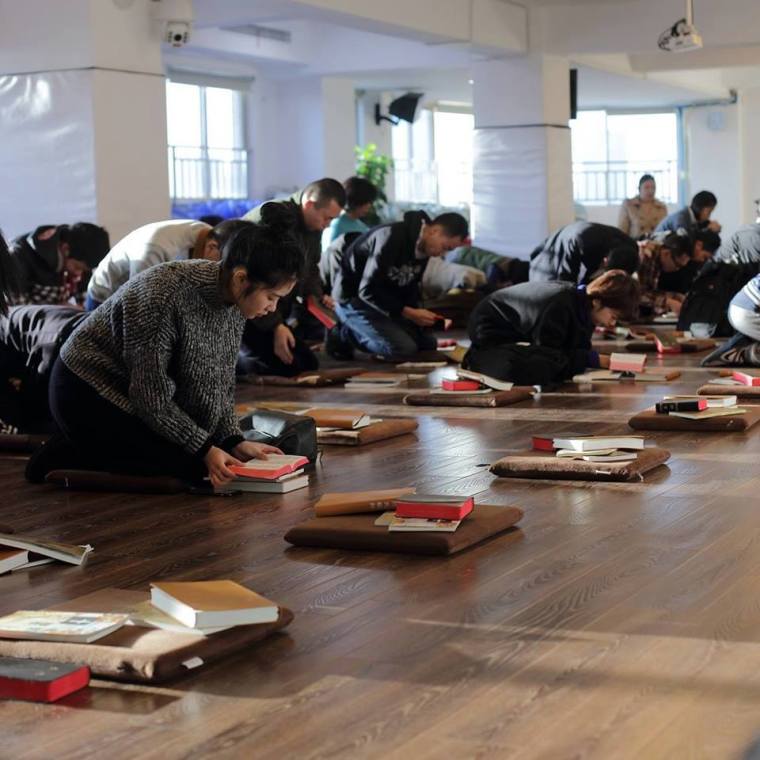 Three members of China's heavily persecuted Early Rain Covenant Church were detained and several families were forcibly evicted by authorities in the communist country, according to the U.K.-based group Christian Solidarity International.
Police in Wenjiang District in Chengdu last week placed deputy deacon Jia Xuewei in administrative detention for 14 days. A preacher, Ding Shuqi, and another church member, Shu Qiong, had received the same punishment a week earlier for "activities in the name of a banned social organization," CSW reported.
Administrative detention, often used for minor public-order offenses, allows Chinese authorities to arrest and detain individuals without trial for up to 20 days, the group explained, adding that it is not uncommon for someone to be transferred to criminal detention or residential surveillance at a designated location after completing their administrative detention.
Elder Li Yingqiang and his wife were forcibly taken by Wenjiang police to Deyang, another city in Sichuan province, without being given time to collect their children and keys to their rented accommodation, the group added.
Another deputy deacon of Early Rain, Xiao Luobiao, had his electricity meter stolen, and he and his wife, Chen Yan, were threatened with eviction a few days later. Their family car was then painted with graffiti.
CSW cited an ERCC statement in which six additional individuals and households shared how they have faced similar pressure to move out of their homes.
Xiao's family and three other ERCC households in the Languang Changdao residential compound in Chengdu's Shuangliu District have experienced particularly violent harassment, according to the statement.
A notice posted on WeChat, China's largest social media site, also illustrates the mass surveillance and social hostility faced by religious communities in the area, CSW said, pointing out that the notice urged flat owners to break leases with tenants who "organize illegal activities in the name of religion" or they might face legal liability.
ERCC described the ongoing repression in a prayer request on March 19, stating that all of its preachers had been detained, forced to leave Chengdu, or placed under surveillance, while all deacons had been heavily guarded and prevented from leaving their homes to serve at services, the statement said, adding that many members had been threatened, intimidated and harassed.
China only recognizes five religious groups that submit to the government's influence. Christians from unregistered churches bear the brunt of the persecution.
"Even by the standards of the Chinese Communist Party, we are shocked by these arbitrary detentions and gang-style attacks that the authorities in Chengdu have launched against ERCC members and families," CSW's CEO Scot Bower said.
"More than four years have passed since the arrest of Pastor Wang Yi, and their crackdown on the church is continuing and the authorities have now resorted to abhorrent illegal measures in order to force church leaders and members to give up their right to practice their faith in public or even in private," Bower added. "It is totally unacceptable that members of independent religious groups should be treated in such a way."
In a report released in February, the U.S.-based group ChinaAid said the Chinese Communist Party intensified the persecution of churches and Christians leading up to the 20th Party Congress in 2022.
"Fraud" charges being brought against house church pastors and leaders in mainland China had increased, with the traditional practice of tithing and offering in churches being seen as an illegal activity, the report said.
The authorities allegedly used the updated "Measures for the Financial Management of Religious Activity Venues," implemented last June, to fabricate charges against house churches.
"We are gravely concerned about how the Communist regime also treats the State-sanctioned church," ChinaAid's President and founder, Bob Fu, said in a statement. "Previously, they asked for sole allegiance to the Communist Party, but since the 20th National Party Congress, they shifted their emphasis to aligning with Xi Jinping."
"Their goal," he added, "is not only to curate a 'socialist-friendly' church; they hope to erase it. The international community needs to know about these trends and developments as China continues to rise on the global stage."
China is ranked as the 16th worst country when it comes to Christian persecution, according to the 2023 Open Doors World Watch List.
"Tightening restrictions and increasing surveillance are putting Christians in China under intensifying pressure, as the Communist Party seeks to limits all threats to its power," Open Doors, which monitors persecution in over 60 countries, states in a factsheet.