Mentally Ill Texas Man, Scott Panetti, Granted Last-Minute Stay of Execution; Christian Leaders Urge State to Show Mercy
Mentally Ill Texas Man, Scott Panetti, Granted Last-Minute Stay of Execution; Christian Leaders Urge State to Show Mercy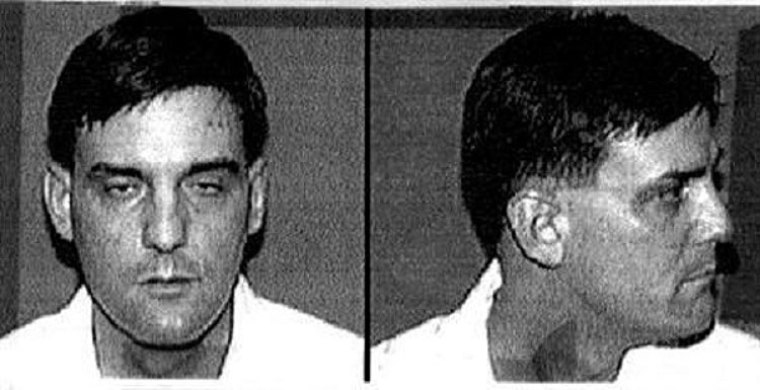 Scott Panetti, a severely mentally ill man who was scheduled to be executed on Wednesday in Texas for the murder of his parents-in-law, was granted a last-minute stay of execution by a federal appeals court. A number of Christian leaders had spoken out about his case, and asked Texas Gov. Rick Perry to show mercy toward the man.
"We stay the execution pending further order of the court to allow us to fully consider the late arriving and complex legal questions at issue in this matter," the U.S. 5th Circuit Court of Appeals in New Orleans stated. "An order setting a briefing schedule and oral argument will follow."
Panetti, who has suffered from schizophrenia and a number of other mental illnesses for the past 30 years, was scheduled to be put to death on Wednesday in Huntsville for the 1992 double murder of his in-laws, Joe and Amanda Alvarado of Kerr County.
Although the 56-year-old man has stated that he believes he is being executed for preaching the Gospel and that he is in a spiritual battle with Satan, the Texas Board of Pardons and Paroles voted to deny him a stay of execution on Monday.
Earlier on Wednesday, The Reverend Dr. Rob Schenck, president of the National Clergy Council, wrote an open letter to Perry, asking him to show mercy and spare Panetti's life.
"In situations like this one, courts have no mechanism to administer mercy, they are all about the law. Mercy rests with the executive branch, so it is in the Governor's purview. If ever there was a time for mercy, it is in this case. A merciful commuting of the death sentence to life is the morally correct thing to do," Schenck wrote.
"The Governor should do everything in his power to commute Mr. Panetti's sentence, even if it is temporary. In my prayer for the Governor just weeks ago I spoke of those that act in truth even at great cost. This may cost the Governor something, but it would be well worth it because it's the good and right thing to do."
The Rev. Patrick J. Mahoney, director of the Christian Defense Coalition and pastor of Church on the Hill in Washington, D.C., added: "We pray and appeal to Gov. Perry and the State of Texas to commute this execution of a person who has serious mental challenges. Justice will not be served in this case and it is simply barbaric to take the life of a person struggling with mental illness. We need to work for an America where the dignity and value of life is embraced and not diminished. Sadly in this case, that is not happening."
Over 50 Evangelical leaders had signed a letter earlier this month asking that the mentally ill man be given life in prison instead.
Panetti's legal team, Greg Wiercioch of University of Wisconsin Law School and Kathryn Kase of Texas Defender Service, noted that they are grateful that the court decided to stay the execution.
In their statement, the lawyers reminded the state of Texas that Panetti has not had a competency evaluation in seven years, and argued that his schizophrenia illness has worsened in recent years.
"We believe that people who live with severe mental illness should have treatment options to keep themselves and others safe. When people who have severe mental illness enter our criminal justice system, the system has a moral obligation to respond appropriately to the limitations and deficits presented by mental illness," the lawyers stated.
Panetti had initially been scheduled to be executed in 2004, but a federal judge stayed the order. The court is now expected to announce a timeframe for new oral arguments about his case.