Methodist Official Says Intersectionality Is Important to Combating Abuse, Supporting #MeToo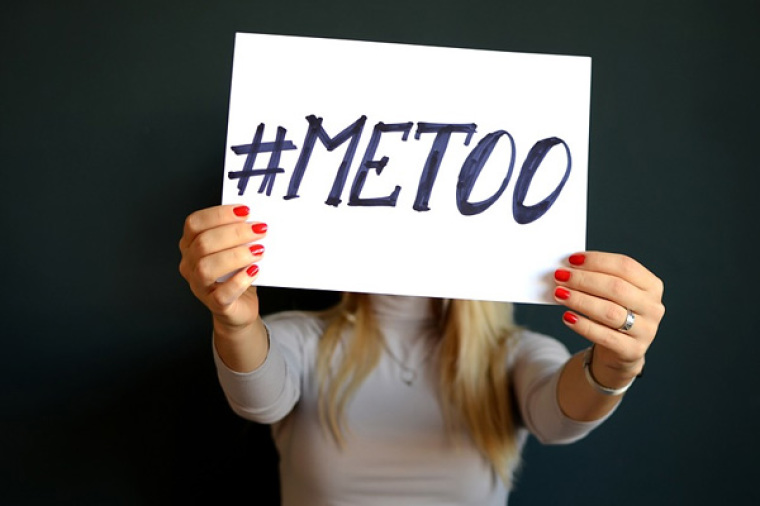 An official with a regional body of the United Methodist Church has stressed the importance of the concept of intersectionality in leading her to combat abuse.
Merriam-Webster describes "intersectionality" as referring to "the complex and cumulative way that the effects of different forms of discrimination (such as racism, sexism, and classism) combine, overlap, and yes, intersect—especially in the experiences of marginalized people or groups."
Jurrita Williams, associate director of the UMC North Texas Conference's Center for Missional Outreach, explained in a recent episode of the Dallas Theological Seminary podcast "The Table" that she first became interested in combating abuse through "intersectionality."
"I'm a woman, been a woman all my life, and the abuses that, particularly, black women have suffered because of the historical abuse and dehumanization of black women as enslaved people, caught my attention as the Me Too movement moved," explained Williams.
"Tarana Burke, who is a black woman, an African-American woman who started the movement or coined the term 'me too' with what is now seen as the hashtag, was erased from the conversation initially."
Williams believes intersectionality "speaks to how black women have a unique way of being discriminated against" and sought to train pastors, with an emphasis on pastors for historically African-American churches, to better stop abuse.
"Educating our pastors in the black community has been a hard fought thing to do because if we think about privilege, white privilege, black men didn't have that in the overall majority culture, and so what we have to address is the same systems that oppressed white women is the same system that oppressed black men, and then you go to the deeper level of black women," continued Williams.
"I think understanding and training pastors from the perspective of race and gender and sexism, and we can also speak to ability, and sexuality, and classism because all of those things intersect and combine to continue to keep black women subordinated."
Hosted by DTS New Testament Professor Darrell Bock, in addition to Williams, the episode also featured Jan Edgar Langbein, CEO of Genesis Women's Shelter, and Joy Pedrow, a DTS student who oversees a women's ministry.
Black feminist Kimberlé Crenshaw is credited with coining the term "intersectionality" in a 1989 article about nondiscrimination law. Crenshaw referenced a 1977 case where five black women who had been fired from General Motors sued the company, arguing that they had been wrongfully terminated because of compounded racial and gender discrimination. The women were unwilling to sue on the basis of just one factor alone, insisting that both physical traits together were used against them in their firing.
Since then, "intersectionality" has been expanded by many to include "studies that integrate the disadvantages caused by sexual orientation, class, age, body size, gender identification, ability, and more," according to a 2017 article by Novak Journalism Fellow Elizabeth Corey in the publication First Things.
Critics of intersectionality theory include Denny Burk, professor of Biblical Studies at Boyce College and president of the Council on Biblical Manhood and Womanhood.
In a July 2017 piece, Burk wrote that while he does not disagree with every aspect of the theory, there were "two areas where this ideology seems to be at odds with the Christian gospel."
"Intersectionality fails to distinguish between social categories that are morally neutral and those that are morally implicated. For example, race and gender are set right alongside sexual orientation," stated Burk, who added that he believes the theory also "incentivizes grievance based on identity."
"It has often been observed that intersectionality creates a kind of 'oppression Olympics' among those who hold the theory. Ironically, within college campus subculture, one's moral authority can be enhanced by intersecting identities of oppression."
Julie Roys, a speaker, freelance journalist and blogger, expressed concern over feminism's embrace of intersectionality. 
"After all, one of the major tenets of the LGBTQ community is that gender is not a biological fact, but a social construction, and that the so-called 'gender binary' – the division of society into male and female – is oppressive and should be abolished," wrote Roys in a blog post last December.
"In this new 'gender-spectrum' world, it's hard to imagine how feminism – something that assumes a gender binary – would have any claim to legitimacy. It seems feminism would eventually have to be abolished along with all the other relics of the 'oppressive' gender-binary world."