Michael Buble's Son's Cancer Recovery Called a 'Miracle From God'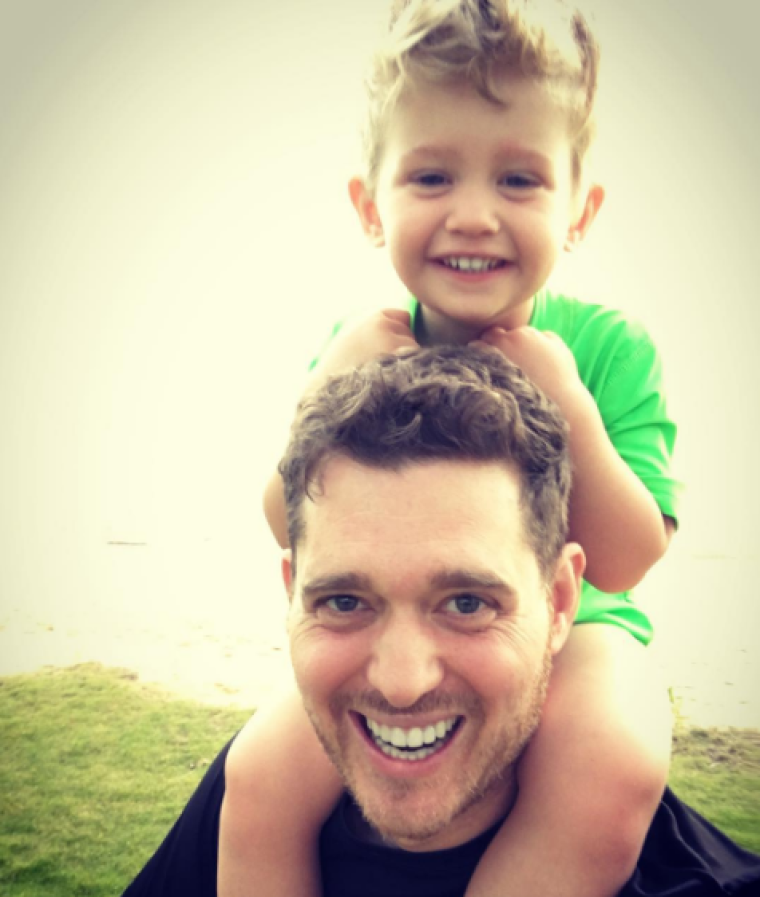 Michael Buble and his family have rallied together to support his young son Noah while he battles through cancer; now in recovery, his comeback is being pegged a "miracle from God" by the child's uncle, actor Dario Lopilato.
While speaking to La Nacion, Buble's brother-in-law, actor Dario Lopilato, said that Noah Buble has been making good progress since they announced his battle with cancer back in November.
"After these very long months Noah is doing well, very well," Lopilato said after his four months of treatment.
Lopilato, who lives in Buenos Aires, took a break from acting to commute back and forth to Los Angeles to be a support for the Buble family. He said his faith helped him get through this trying time in their family.
"For me it's very difficult to talk about it. But I believe in God and sought comfort in Jesus Christ and a miracle from God came, from the way it was discovered, after the operation, everything," Lopilato said.
The loving uncle, now back home, said he is returning to Los Angeles for a long-awaited reunion with his 3-year-old nephew Noah and his actress sister Luisana Lopilato, the wife of Buble.
"The important thing is that we are together," he told the outlet.
Last month, an Argentinian journalist announced on television that Lopilato's other sister Daniela had told him in a text message, "The cancer has gone," but Lopilato believes any official announcements should be made by Noah's parents.
"I'd like my sister to be the one who recounts the details. But it was something that has united us a lot as a family. God exists," he continued.
Although Buble has not publicly talked about how faith has played a role in this battle for him and his wife, Uncle Lopilato said it was his own Christian faith that helped him cope with everything going on with his nephew.
"For me it's a way of life. It's not religion. I am a non-Roman Catholic Apostolic Catholic. That's the definition ... But I believe in God, in Jesus and in the Holy Spirit. For me it's a way of life. This was the moment in which I wanted to cling onto my faith," he said.
Michael and his wife Luisana first confirmed their son's illness on social media in November.
"We are devastated about the recent cancer diagnosis of our oldest son Noah who is currently undergoing treatment in the US. We have always been very vocal about the importance of family and the love we have for our children. Luisana and I have put our careers on hold in order to devote all our time and attention to helping Noah get well. At this difficult time, we ask only for your prayers and respect for our privacy. We have a long journey in front of us and hope that with the support of family, friends and fans around the world, we will win this battle, God willing," Buble posted on Facebook.
Although Lopilato has given everyone hope of Noah's recovery, Buble is still focusing on his family for the time being. The 41-year-old has recently withdrawn from hosting the 2017 Juno Awards as he had previously opted out of hosting the Brit Awards last year and performing at the BBC Music Awards.
In addition to Noah, Buble and wife Luisana also have a 1-year-old son, Elias. For further updates, follow Buble on Facebook.
Follow Jeannie Law on Twitter:
@jlawcp