Michael Phelps Olympics 2012 Schedule: Where, When to Watch Online Live Stream of Next Swimming Event
Michael Phelps will be in action again Tuesday at 2.49 p.m. ET. Phelps is on the verge of making Olympic history if he can manage to win medals of any kind in his next two events. The race can be watched live on NBC or online through live streaming (details below).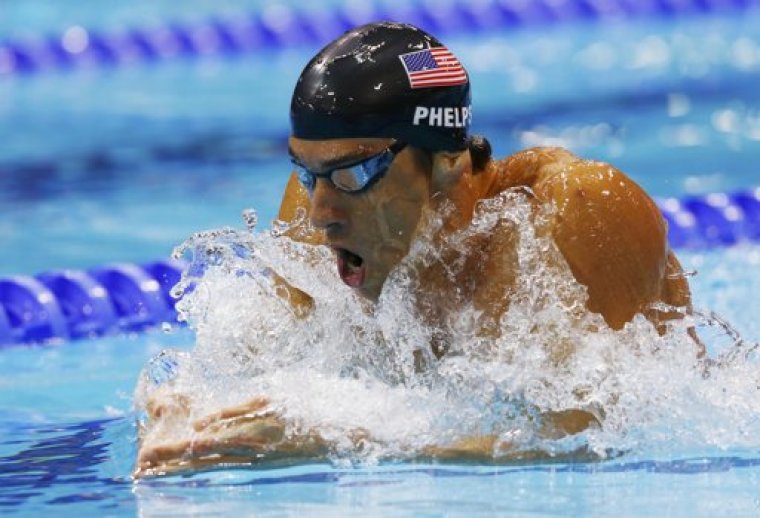 If Phelps can accomplish the feat he will hold the record for most Olympic medals won by any Olympian in history. He is in action in the 200 Meter Butterfly and the 4x200 Meter Free Relay, and he is a hot favorite to accomplish the landmark record today in these two events.
In addition, if Phelps can win gold in the Butterfly he will become the first male swimmer to win the same individual event in three straight Olympic Games. The American swimmer already has set the world record for most gold medals out of any Olympian in Games history, but he now has his eyes set on overcoming Larisa Latynina's record of 18 career medals. Latynina won her amazing tally of medals by dominating in gymnastics for years.
First up for Phelps is the 200 Meter Butterfly tonight at 7.49 p.m. London time (2.49 p.m. ET), where a medal will equal Latynina's 18 career Olympic medals.
If he accomplishes that he will be able to go into tonight's other race, the 4x200 Meter Free Relay knowing that another medal will see him make history.
Phelps hasn't had everything his own way in London 2012; he finished fourth in his first event, the 400 Individual Medley. Following that he only managed a silver in the 4x100 Free Relay.
Teammate Ryan Lochte has also had a difficult time in recent days. His team was in the gold medal position in the 4x100 Free Relay when he started the final leg, but he was caught swimming anchor leaving his teammates disappointed to miss out on the gold.
Following that he only finished fourth in the 200 Free, missing out on another medal. However, he will see the 4x200 Meter Free Relay as an opportunity to redeem himself and get his Games back on track.
Lochte said, "I did my best. I guess sometimes you win, sometimes you lose. I gave it 110 percent. There's probably some things I messed up on, but you live and learn."
Phelps' next race will be at 2.49 p.m. ET in the 200 Meter Butterfly. After that he can be seen in the 4x200 Meter Free Relay at 3.51 p.m. Both can be watched live on NBC, or alternatively fans can watch online through live streaming on NBC Olympics by clicking HERE.
Olympian Michael Phelps Talks about Past Mistakes