Michael Sam Reality Show Coming to OWN; Players Worry About 'Distraction'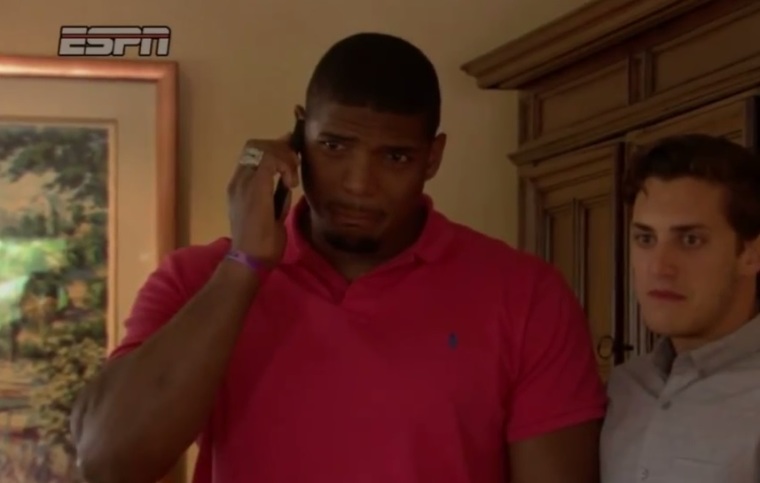 Michael Sam, the NFL's first gay football player, announced Tuesday that he now has a reality show that will be debuting on OWN. Despite the fact that Oprah's network's last docu-series, "Lindsay" was well-received by many, fans and detractors of Sam feel the show could be a distraction and that his claims of being "all about football" weren't 100 percent genuine.
Michael Sam's reality show will follow the controversial University of Missouri football player as he works hard to get a spot on the St. Louis Rams, who drafted him as the 249th overall pick on May 10. Craig Piligian and director Amy Rice, who worked on "Lindsay" are producing the show, which is currently untitled and will be a six or eight-part series.
"Like every player out there working to make a team right now, my focus is on playing football to the very best of my ability," Sam said in a statement. "I am determined. And if seeing my story helps somebody else accept who they are and to go for their dreams too, that's great. I am thankful to Oprah for her support and excited to work together."
However, many some feel Sam already hasn't been totally forthright about his goals— he signed on for the reality show before he was drafted but didn't reveal that fact until afterwards. Even though Winfrey's camp has said that the docu-series won't be filmed at the Rams minicamp or training camp, players have spoken out against it, albeit anonymously.
"I think it does raise eyebrows and it may be somewhat of a distraction," the unnamed player told ESPN's Josina Anderson, adding that some of the players are embracing Sam publicly only for the sake of political correctness.
Another player told the Rams Radio Network said that Sam should have told Oprah his story in a one-episode event, but that a series would be a distraction.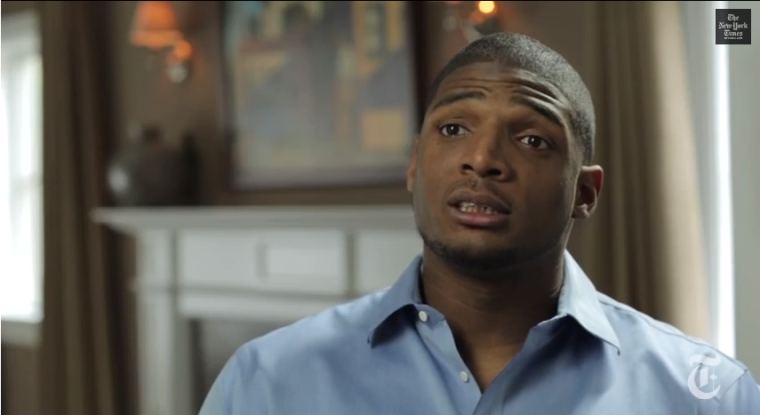 While players are treading carefully around the Sam situation to avoid controversy— Miami Dolphins' safety Don Jones was fined and suspended for tweeting "omg" and "horrible" in reaction to Sam kissing his boyfriend last Saturday— critics are being far less kind.
"My own feeling on this is that is Sam wanted to have things be all about football from here on out, cutting that deal wasn't the way to go," NFL Network's Albert Breer tweeted.
"Now that Sam has a reality show, can anyone believe with 100 percent confidence that the kiss he shared with his boyfriend on camera last Saturday was a real and true moment?" Drew Magary wrote for Deadspin. "They probably had a dress rehearsal. Sam was probably standing on a taped X to make sure he hit his mark."
"Our first openly gay player in the NFL is a total abstraction, a commercial for himself, an actor named Michael Sam playing the role of 'Michael Sam' on The Michael Sam Show," he added.
Supporters of Sam pointed out that the defensive end could very well not make it to the NFL because of his late draft pick and less-than-stellar combine performance. In that case, he may just be trying to make money for himself and his family just in case. Sam is also looking to inspire young LGBT youths going through similar struggles.
Still, Sam's choice of entrepreneurship doesn't have the best track record in the NFL. The St. Louis Ram's hopeful will be joining the likes of Chad "Ochocinco" Johnson and Terrell Owens, both of whom had reality shows and no longer play in the league.