Michelle Williams Defends Beyonce's Daughter Blue Ivy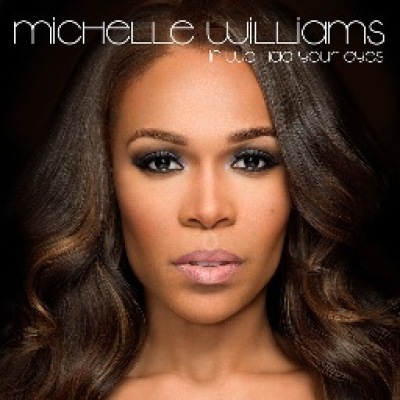 Michelle Williams has defended Beyonce's daughter Blue Ivy amid jokes and criticism concerning the famous toddler's hair.
Williams, the 34-year-old singer who is scheduled to release her fourth solo album "Journey To Freedom" Sept 9, recently spoke to Sister 2 Sister magazine about cyber bullies. While on the topic, she spoke about people who spoke negatively about her good friend Beyonce Knowles Carter's 2-year-old daughter.
"Let's worry about your own children and nieces and nephews and make sure they're getting good grades in school and not worry about somebody's hair," she told S2S Magazine.
Blue Ivy Carter, the 2-year-old daughter of singer Beyonce and rap mogul Shawn "Jay Z" Carter, appeared at the MTV VMA's Sunday where she cheered on her mother's showstopping performance and helped present her with an award. Karrueche Tran, the model girlfriend of singer Chris Brown, appeared as a guest host on BET's "106 & Park" on Monday, where she seemingly poked fun of Blue Ivy.
After Tran, 26, laughed about Blue's famous parents allegedly not combing her hair, BET Network apologized for the comments. Stephen G. Hill, president of music programming and specials for BET Network, issued a public apology while insisting that Tran had nothing to do with the script she was given to read.
"...On 106 & Park there was a stupid, unthoughtful joke made about a young child. We apologize publically to the child's parents (and have done so privately) and we have taken punitive actions with those responsible," Hill tweeted. "Oh, and please don't hate on Karrueche; it was NOT her fault. We also apologize to her for putting her in that position."
Earlier this year, Blue Ivy was the subject of a change.org petition. Jasmine Tolliver, the person who created the petition on change.org that called for Blue Ivy to "Comb Her Hair" garnered thousands of signatures.
India Arie, the 38-year-old "I Am Not My Hair" singer previously spoke out against the petition that made numerous media headlines.
"Why does ANYone get the idea that it's ok to make fun of a child? In public no less," she questioned on Facebook last June. "Treat others the way you would want to be treated. Blue Ivy is a CHILD."