Destiny's Child Singer Michelle Williams Talks Coaching Church Members on Life in 'Fix My Choir'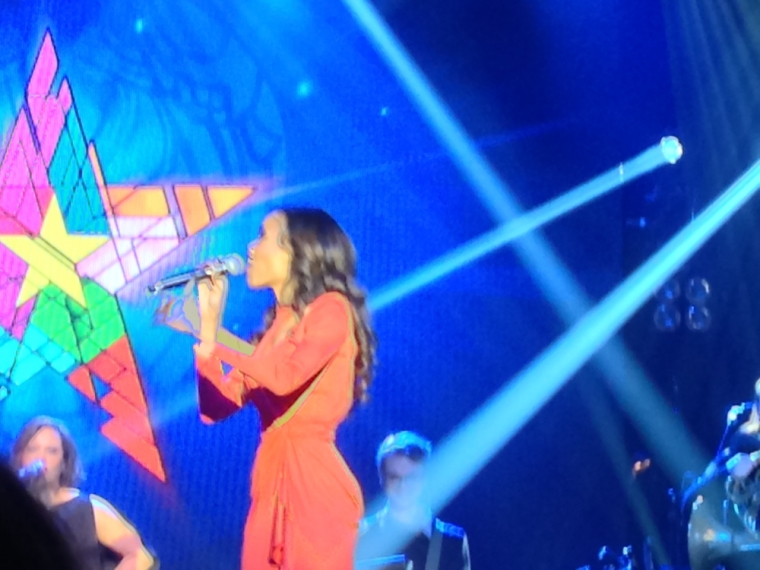 Destiny's Child singer Michelle Williams recently admitted that working on the upcoming series "Fix My Choir" with fellow music sensation Deitrick Haddon is nothing like what she expected.
Williams, 33, and co-star Haddon, 41, are gearing up to help gospel choirs in churches, schools, and communities with the upcoming Oxygen network reality television series that is slated for a fall debut. The pair of gospel singers will serve as mentors for choirs who may be struggling.
Williams recently gave fans a glimpse of what to expect from the upcoming show.
"I remember when I signed up for the show, I thought it was just going to be me giving performance tips, how to wear your hair and makeup and what outfit to wear depending on what song you're singing," Williams told EURweb.com recently. "But we actually began to be life coaches."
Haddon agreed with Williams adding, "It went way beyond the music."
Michelle Williams and Deitrick Haddon are both successful gospel entertainers in their own right, but now the pair will be helping other singers.
Williams first announced her part in the show on Facebook last Spring.
"Good Morning!! So umm Deitrick Haddon, Tye Tribbett and myself just did something fun a few minutes [ago]," Williams previously wrote on Facebook. "We just unveiled a new TV show on the Oxygen Network called 'Fix My Choir' that we will start filming soon!! Do you have a choir that needs to be fixed? Lol!!!"
Although she previously considered starring in a reality television series geared around her personal life, Williams also spoke about having some inhibitions doing so.
"I just want it to be right with me and my sisters. I don't want it to – of course we have to show conflict for ratings and drama but I don't want it to turn into a train-wreck," she told thejasminebrand.com last year. "Because at the end of the day, I still have a life and career to have after this and I just want it to be right. I know that it will but it's just about the right network at the right time."