Michelle Williams Encourages Fans With Self-Love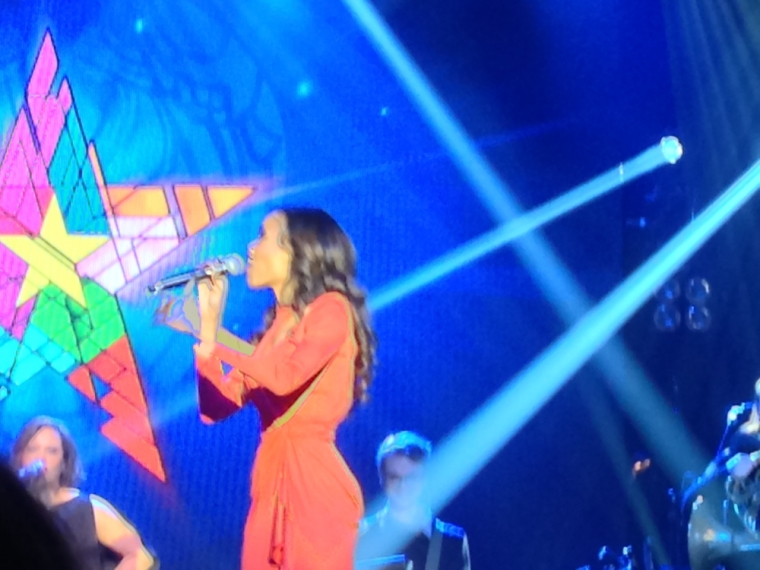 Michelle Williams is working to encourage fans to love themselves.
Williams, the 33-year-old former Destiny's child member, has been promoting her latest single "Say Yes," which features her former group members Beyonce Knowles and Kelly Rowland. Williams seems to be using the momentum from the record to also encourage her fans.
The singer posted a heartfelt reflective message to over 650,000 fans on Twitter with the hashtag #sayyes.
"Many people have awesome things that they're to be doing but because you don't think you're good enough, you haven't moved on it! #sayyes," Williams wrote. "No one punishes you more than yourself!! You are worthy!! Love yourself!!"
Williams went on to reflect on how the enemy to Christians known as Satan can hinder people.
"One way we punish ourselves is through negative thinking/thoughts," she tweeted. "It's like the enemy knows if he can get your mind then he has YOU!"
The singer has always been open with her fans and has never shied away from embracing embarrassing moments in front of them. She has been vocal about being in a state of depression previously.
"I've dealt with depression," the 33-year-old said last year in a Huffington Post report. "I had to choose to get out of bed and do whatever I needed to do to be happy."
Williams is currently preparing her upcoming solo album while gearing up to star in the upcoming TV show on the Oxygen Network called "Fix My Choir" and the "Jesus Christ Superstar" tour. Still, some people have found time to poke fun of Williams, making her a trending topic on Twitter earlier this year when people created the phrase "#poormichelle."
With the hashtag came a plethora of people who remembered moments when group members Beyonce Knowles and Kelly Rowland seemed to treat Williams in an inferior manner. Earlier this year, Williams recently told Time how she feels about people's rude comments about her insisting that she is thankful.
"I thank you so much for making me relevant every single day. I have you all to thank for that. Thank you so much," she said. "My accounts are bigger because of you. Shoes. Clothes. Houses. Cars. Blessings. Thank you."