Michigan bars Christian adoption agencies from refusing LGBT couples after legal settlement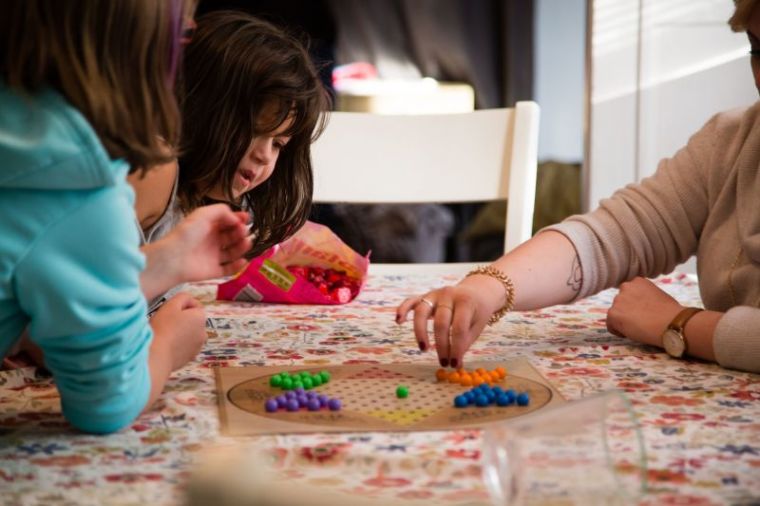 Adoption and foster care agencies in Michigan who contract with the state can no longer refuse to place children with qualified same-sex parents over religious reasons thanks to a legal settlement Friday that some fear will put faith-based agencies out of business.
Democrat Attorney General Dana Nessel and the two same-sex couples represented by the American Civil Liberties Union came to a legal agreement that a 2015 law allowing religious-based adoption agencies to refuse adoption services to same-sex couples violates federal discrimination laws.
The agreement settled a federal complaint filed in 2017 after the couples were refused service by St. Vincent Catholic Charities and Bethany Christian Services.
"Discrimination in the provision of foster care case management and adoption services is illegal, no matter the rationale," Nessel said in a statement.  "Limiting the opportunity for a child to be adopted or fostered by a loving home not only goes against the state's goal of finding a home for every child, it is a direct violation of the contract every child placing agency enters into with the state."
Under its nondiscrimination provision, agencies looking to partner with the state cannot turn away or refuse a same-sex couple or individual who is suitable to foster or adopt a child.
Agencies that violate such a provision could have their contracts terminated.
A summary of the agreement states that when an adoption or foster agency accepts a referral of a child for foster or adoption care from the Michigan Department of Health and Human Services, its legal protection ensuring its right to refuse to work with same-sex couples because of deeply-held religious beliefs "no longer applies to the agency's provision of these services to the accepted child or individual."
In a summary of the agreement, it was claimed that "Title IVE-funded programs prohibit discrimination on the basis of sexual orientation or gender identity." It should be noted, however, that sexual orientation and gender identity are not protected classes in federal civil rights law and there is a push right now among Democrats in Congress to pass a law that would make those protected classes.
The ACLU, a far-left nonprofit advocacy group, celebrated the settlement.
"We are thrilled that the state of Michigan has committed to ensuring that all of the agencies it hires to find families for children in state custody comply with its non-discrimination requirements so that children do not lose out on families to care for them," Leslie Cooper, deputy director of the ACLU LGBT & HIV Project, said in a statement.  
"Our children need every family that is willing and able to provide them with a loving home. When agencies choose to accept taxpayer dollars to provide public child welfare services, they must put the needs of the children first."
Critics fear that the settlement could force faith-based adoption agencies to close.
Lori Windham, senior counsel at the nonprofit religious freedom law firm Becket, which is representing St. Vincent Catholic Charities, argues that Nessel and the ACLU are working to "stop the state from working with faith-based adoption agencies."
"The result of that will be tragic. Thousands of children will be kept from finding the loving homes they deserve," Windham explained. "This settlement violates the state law protecting religious adoption agencies. This harms children and families waiting for forever homes and limits access for couples who chose to partner with those agencies."
The agreement was also criticized by Republican Michigan Senate Majority Leader Mike Shirkey.
"Dana Nessel has shown us that she cares little for the Constitution and even less for the vulnerable population of children in need of forever homes," Shirkey wrote in a statement.
"Nessel's actions make it clear that she sought the office of attorney general to further her own personal political agenda. The legislature wrote and passed a law regarding adoption practices in Michigan to both protect religious freedom and guard against discrimination."
Shirkey stated that faith-based adoption agencies comprise at least 25 percent of the licensed agencies in the state. He fears that the new agreement will "put an end to those organizations."
"As a result, there will be fewer advocates working to place children in loving homes," he contended. "Nessel's apparent disregard for the laws of our state, the Constitution, and the well-being of thousands of children is an affront to all citizens."
In a tweet, the Michigan Catholic Conference argued that the settlement "does nothing to protect the thousands of children in foster care looking for loving homes."
"As such, it is highly unlikely this is the last chapter of the story." 
The legal settlement was signed after Michigan Democrat Gov. Gretchen Whitmer signed an anti-discrimination directive earlier this year that does not include a religious exemption for faith-based groups who contract with the state. A directive signed by previous Republican Gov. Rick Snyder included a religious exemption for state contractors. 
The settlement also comes as faith-based foster and adoption agencies in other states have either had to close down or change their policies because of state or local government rules barring refusal based on religious reasons.
A Chrisitan adoption agency in New York appeared in court last month for a lawsuit against the state of New York over an ultimatum last year to either change its policy forbidding placement with same-sex couples or no longer be able to provide adoption services.
Also in upstate New York, Catholic Charities of Buffalo ended its adoption and fosters services last August over conflicts with the state and local nondiscrimination policies.
Bethany Christian Services of Greater Delaware Valley changed its policies last year to allow for children to be placed with same-sex couples after the Philadelphia city government stopped placing foster children with BCS and Catholic Social Services because of their stances against gay adoption.
Instead of changing its policy, Catholic Social Services filed a lawsuit. However, it was not victorious in federal court.
In years past, faith-based adoption and foster care agencies in states such as Illinois, Massachusetts, California and Washington, D.C., have had to halt their adoption services over policies on gay adoption.