Middle Eastern Politican Calls for Unity Between Muslims and Christians
Lebanon's Foreign Minister Gebran Bassil called on his country's Muslim and Christian's populations to come together, while blaming Israel for stoking tensions between Arabs who practiced the different faiths.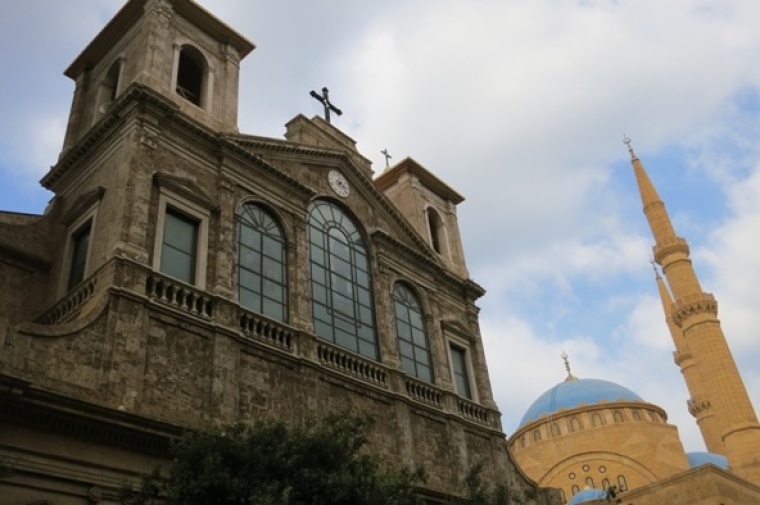 Bassil, who serves a country with a robust Christian population, — Christians are estimated around 35 percent of the total population of 4.3 million people — said that the nation should conceive of its diversity as an asset.
"We should be aware as Lebanese, that our source of strength lies in our unity as Muslims and Christians," Bassil said on Sunday as reported by The Daily Star, stressing "the importance and essentiality of Lebanese unity."
Bassil had harsh words for Israel, whom he accused of trying to instigate division among Arabs. Earlier this year, Israel's government approved identification cards that list religion and distinguish Arab Christians from Arab Muslims. Israel has also increasingly recruited Arab Christians to join the IDF, participation in which is not mandatory for this population, unlike its Jewish population.
"The separation [of Arabs] poses a danger that cannot be contained. Whenever it starts somewhere, it doesn't stop, and reaches the whole region," said Bassil.
In January, when the identification legislation was first announced, Israeli politician, Yariv Levin, who hails from Prime Minister Benjamin Netanyu's Likud party and chairs its coalition government, said he believed this demarcation would help the government ensure that the needs of the country's tiny Christian population were being met.
"Out of ignorance, the government has been lumping all of the minorities, Druse, Christians and others, under the category of Arab since the establishment of the state, even though there are big differences between them. Since there are many more Muslims than members of other groups, the result is that only Muslim concerns were met," Levin explained Thursday, according to The Jerusalem Post.
According to Israel's Central Bureau of Statistics there are only 160,000 Christians in Israel, making up only two percent of the country's total population, and according to an Associated Press story last month, most consider themselves Palestinian. Christians who do live within Israel's borders are those who resisted being driven out by the military during the creation of the country or who chose to stay once the new government formed.
In an op-ed on the issue from January, Oudeh Basharat, a Palestinian columnist for the Israeli newspaper Haaretz, accused the prime minister of trying to undermine the country's unity.
"Palestinian Arabs, Muslims and Christians, have been living here together for generations in harmony and sharing the same destiny, and now Netanyahu comes to divide them," wrote Basharat. "A country that sparks dispute between its sons is not a normal country. The time has come for the prime minister to absorb the fact that before him stands a nation, and not a collection of ethnic groups."