5 Things to Know About Middlebury Liberals' Bogeyman Charles Murray
5. Murray Developed the 'Bubble Quiz' Used by PBS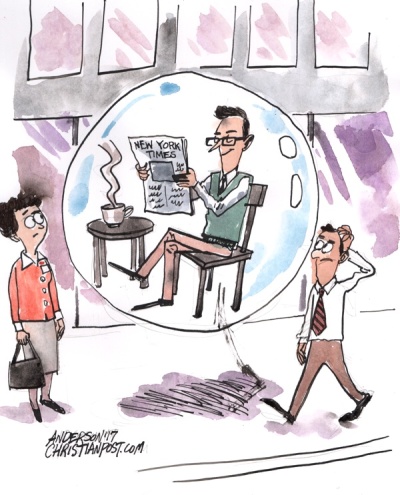 Murray is credited with having created a test known as the "Bubble Quiz," which has been featured on the PBS Newshour series "Making Sense."
Murray first developed the Bubble Quiz as a way to see how far removed Americans from certain zip codes were from the rest of the country.
"If you grew up in a working-class neighborhood, you are going to have a high score even if you are now an investment banker living on Park Avenue. Your present life may be completely encased in the bubble, but you brought a lot of experience into the bubble that will always be part of your understanding of America," explained Murray to PBS in 2012.
"If you grew up in an exclusive part of town such as Chicago's North Shore or northwest Washington, you or your parents had to take proactive steps to force you out of the bubble."