Mike Huckabee on Women's March: Dressing as Genitals Achieves Nothing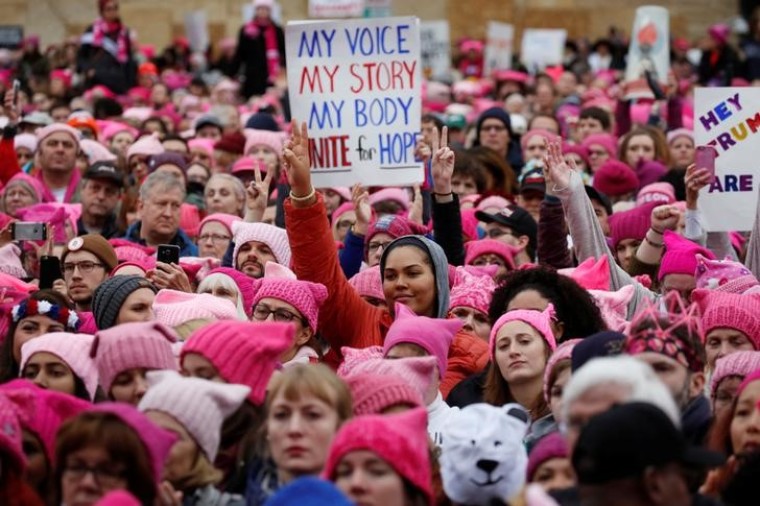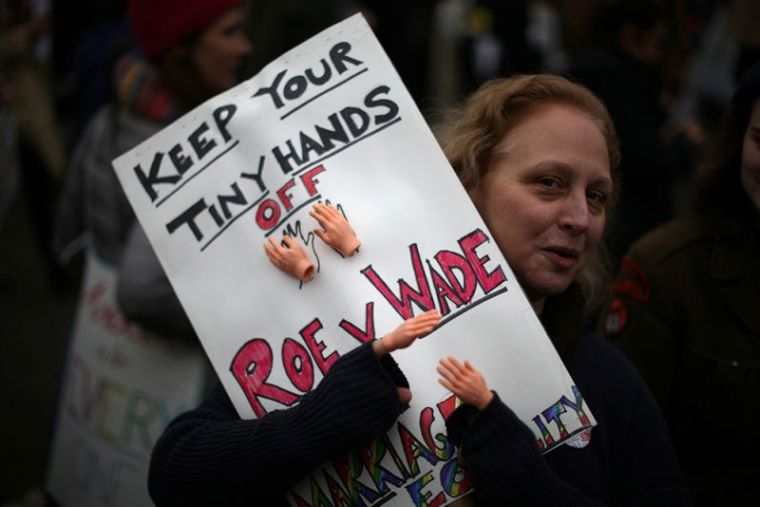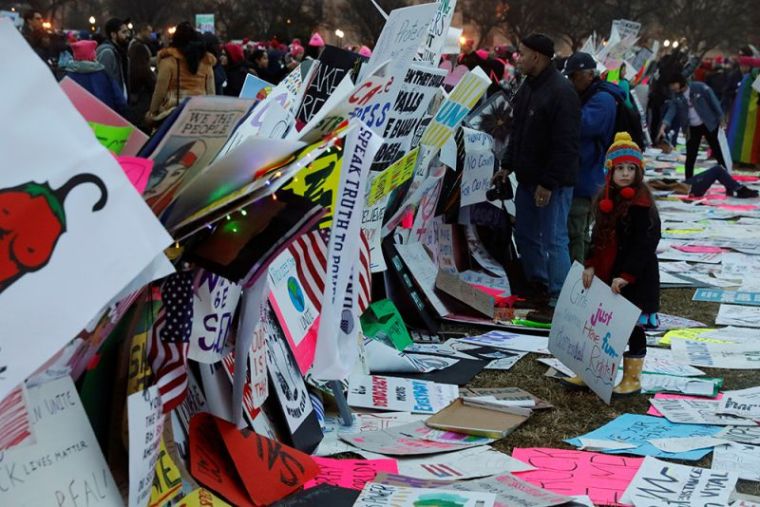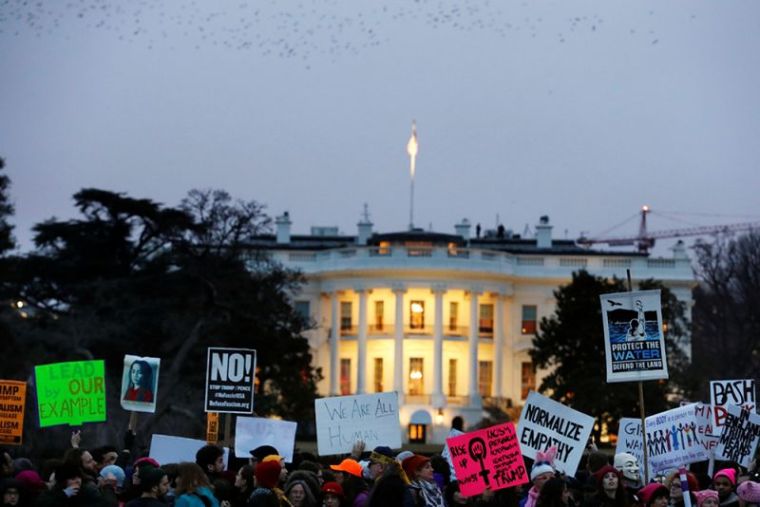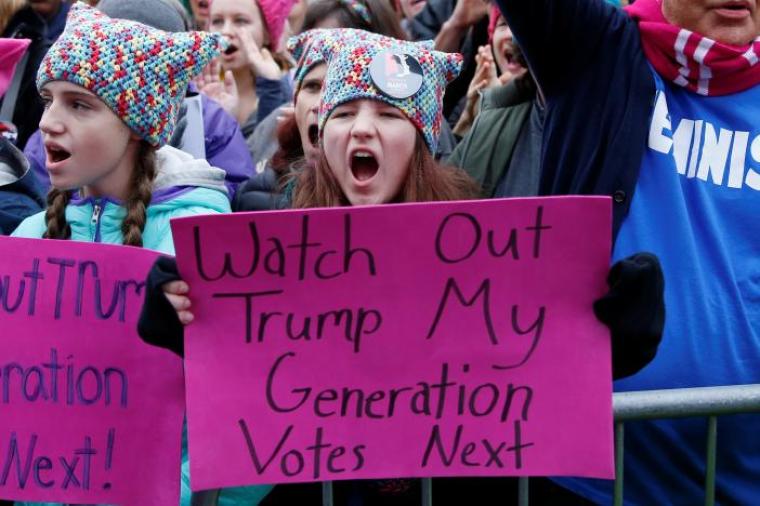 View Photos
Former governor of Arkansas and presidential candidate Mike Huckabee is responding to Saturday's global Women's March by questioning how groups plan on "spreading love" by dressing as women's genitals and expressing "unfocused rage" at Democrat Hillary Clinton's election loss.
Huckabee wrote in a lengthy message on his website that instead of spreading love like the organizers of the march claimed, many in the rally expressed "violent, eliminationist rhetoric."
Over a million people reportedly took part in marches held in cities across the U.S. and worldwide in Melbourne, Accra, Berlin, London, Rome, New Delhi, Athens, as well as Antarctica.
The marches were largely anti-U.S. President Donald Trump in nature, speaking out for women's rights, but also for abortion rights.
Organizers behind the worldwide rally said the protest was primarly a pro-choice march in defense of abortion and abortion providers, such as Planned Parenthood, and to protest against President Donald Trump, whom they see as a misogynist and fear will appoint a pro-life justice to the U.S. Supreme Court.
Huckabee described the rallies as a "public meltdown," and said they were also in part an expression of "overwhelming, unfocused rage that Hillary Clinton lost."
"Trump was attacked for homophobia, even though he's not a social conservative, his company doesn't discriminate against gays, and he's the first president ever to be in favor of same-sex marriage upon taking office. He was accused of taking away women's rights and powers, even though his company was one of the first to put qualified women in important executive positions," the former governor pointed out, referring to Kellyanne Conway, the first successful female presidential campaign manager, who now holds the title of Counselor to the President.
Huckabee added that he condemned Trump's vulgar comments about sex and women in the past, insisting that he still won't defend them, but accused the marchers of hypocrisy for not also speaking out against former President Bill Clinton and his alleged victimization of women.
Asra Q. Nomani, a former Wall Street Journal reporter who describes herself as a "liberal feminist" who voted for Trump, reported that billionaire investor George Soros backed many of the protesting groups.
Nomani wrote that Soros, who is behind the Open Society organization and was one of Democrat presidential nominee Hillary Clinton's largest donors, has either funded or has a close relationship with at least 56 of the march's partners, including Planned Parenthood.
She included her findings in an open document on GoogleDocs, and in an article published in The New York Times.
The march was also backed by and included speeches from several Hollywood celebrities, including actress America Ferrera, the daughter of Honduran immigrants, who criticized Trump for his hard stance on immigration.
"We march today for the moral core of this nation against which our new president is waging a war," Ferrera said.
"He would like us to forget the words 'Give me your tired, your poor, your huddled masses yearning to breathe free' and instead take up a credo of hate, fear, and suspicion of one another. But we are gathered here and across the country and around the world today to say, Mr. Trump, we refuse."
Huckabee warned that there is indeed a global threat against women and minorities in this world, but it is found in the face of radical Islamist groups that "kidnap, enslave, rape and murder women and girls."
"These groups seized power largely due to President Obama's foreign policy, which never drew any mass protest rallies from the left. Instead, we get attacks on Trump for wanting to carefully vet refugees from areas that are hotbeds of Islamic radicalism and to secure the U.S. border (ironically, mirror rallies were held in many nations around the world that have strict immigration policies and fences and guards to secure their own borders)," the former governor warned.
Lastly, he blasted what he called "sexist/racist" beliefs that project that people vote on their skin color or genitals, rather than with their brains.
"Personally, I think it resembles more the evolution of a religious cult, becoming more extreme but smaller as it drives away all but the most hardcore believers," Huckabee said of such thinking.
"I suspect that all it accomplished was to convince Trump voters, both male and female, that they were right, and possibly even convince some Hillary voters that they dodged a bullet."