Mila Kunis Says She Has Been Donating Monthly to Planned Parenthood in Mike Pence's Name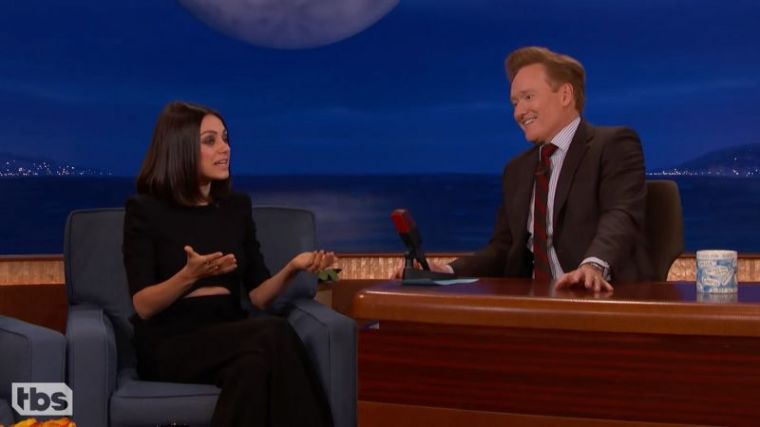 Actress Mila Kunis revealed last week that she has been donating monthly to women's health care and abortion services provider Planned Parenthood in the name of Vice President Mike Pence.
Kunis' revelations have sparked backlash online, with several pro-life users calling for a boycott on the commercial products the Hollywood star promotes, such as Jim Beam whiskey.
"I disagreed with some of the stuff that Pence was doing and was trying to do," Kunis said in an interview Thursday on TBS' "Conan."
"And so, as a reminder that there are women in the world that may or may not agree with his platform, I put him on a list of reoccurring donations that are made in his name to Planned Parenthood," she added.
Host Conan O'Brien asked whether this occurs every month, and Kunis responded:
"Every month, to his office, he gets a little letter that says 'an anonymous donation has been made in your name.' I don't look at it as a prank, I look at it just as, I strongly disagree [with him], and this is my little way of showing it."
Pence has made his pro-life views clear on a number of occasions, and was the first-ever sitting vice president to appear in person and speak at the annual March for Life this year.
The vice president touted President Donald Trump's initiative in tackling abortion earlier this year, and during the Faith and Freedom Coalition's "Road to Majority" conference in June said that he is most proud to "stand shoulder to shoulder with a president who stands without apology for the sanctity of human life."
Pence has vowed that the Trump administration will repeal and replace Obamacare and defund Planned Parenthood "once and for all."
Pence has quoted the Bible when explaining his pro-life views, and last year referenced Jeremiah 1:5 during a VP nominee debate with Democrat Tim Kaine.
"I would tell you that for me the sanctity of life proceeds out of the belief that — that ancient principle that — where God says before you were formed in the womb, I knew you, and so for my first time in public life, I sought to stand with great compassion for the sanctity of life."
Pro-lifers on Twitter have been posting under the #BoycottJimBeam hashtag, in protest against the company's choice of Kunis as its spokesperson.
"Hey @JimBeam I didn't realize your spokesperson was so political & supported killing babies," a user named Rockentowsky wrote on Friday.
A user named Black Labs Matter wrote on Saturday: "Just in time for the holiday season, I will be #BoycottJimBeam due to their support of a spokesperson supporting PP who kills babies."
Watch Kunis' segment on "Conan" below: