Over 7 Million in East Africa on brink of starvation amid pandemic, violence and infestation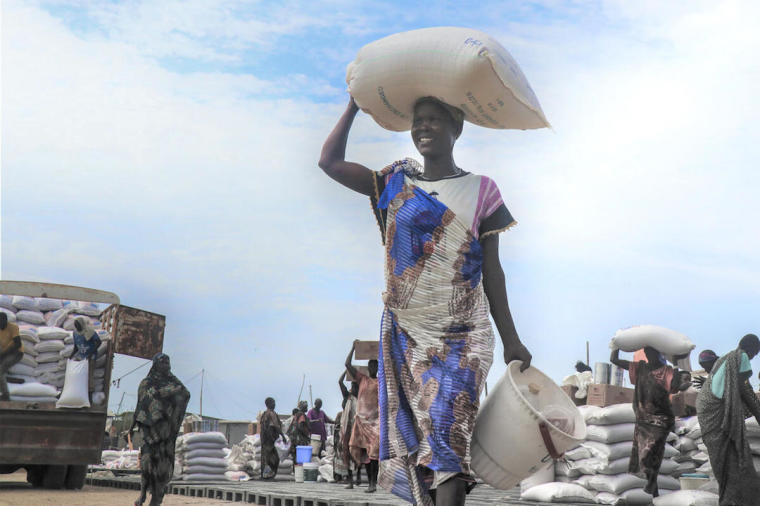 Over 7 million people across six East African countries are at the cusp of starvation as communities have faced existential threats from violence, flooding, the pandemic and locust infestation, the evangelical humanitarian organization World Vision has warned.
According to the charity, which operates in nearly 100 countries, thousands of children could face death or long-term health consequences if the international community does not respond quickly to East Africa's worsening crisis. 
Debebe Dawit, program manager for World Vision's humanitarian emergency affairs team, recently visited Ethiopia and saw firsthand the effects of poverty in the East African country. He said the situation is "severe."
"The situation is very severe in East Africa, and particularly Ethiopia. Over 2 million people are in need of food assistance," Dawit told The Christian Post in a Thursday interview. "Among conflict, COVID-19, flooding, locust infestation, all these are adding [an] additional burden to the community."
Before the pandemic began, several countries in East Africa faced a widespread desert locust infestation that impacted hundreds of thousands of hectares and damaged croplands and pastures. 
Later in 2020, large-scale floods destroyed crops that were ready to harvest, which impacted the food supply for 4 million people in the region, World Vision reports. 
Matters have also been complicated by military conflicts — most recently the Tigray conflict —  and the rise of Islamic extremism. 
To address the starvation and poverty crisis in East Africa, World Vision launched a multi-country emergency response for Ethiopia, Somalia, South Sudan, Sudan, Kenya and Uganda. The goal is to reach 2.4 million people, which includes 490,000 children. 
Lack of funding is the key element that prevents a faster response. 
"At the end of the day, it will come [down] to resources," Dawit acknowledged.
World Vision's intervention is primarily focused on the immediate needs of the children, he said.
"The long-term effect of malnutrition especially hinders a child's development and ability to reach their "God-given potential," World Vision CEO and President Edgar Sandoval Sr. said in a statement. 
"It's heart-breaking that the lives of millions of children in East Africa are at risk due to a perfect storm of conflict, changing or unpredictable weather patterns, and the aftershocks of COVID-19."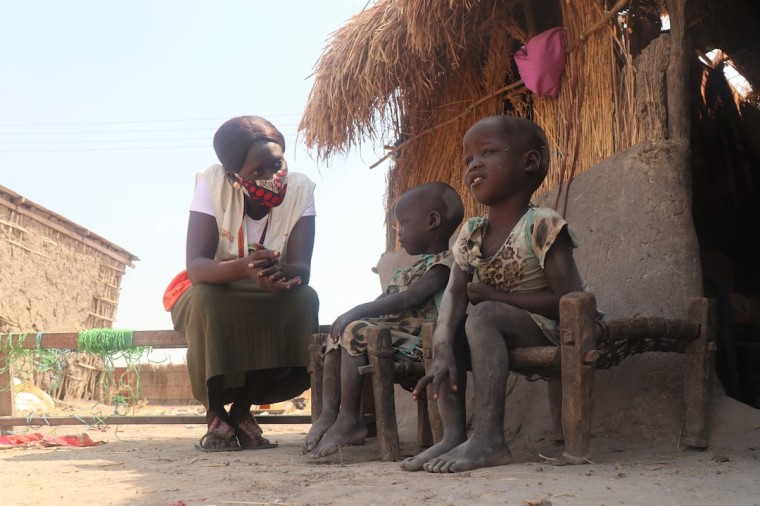 Dawit said the situation in East Africa, riddled with conflict, drought, flooding and natural disasters, is ever-changing. 
"It's like a pendulum. …," he explained. "Because of the droughts or flooding or COVID-19, these people are going deeper into poverty. It's a very complex situation in East Africa."
The program manager said many have already succumbed to starvation or poverty. He believes the approach to the crisis must be proactive rather than reactive. 
"One of the critical elements in this one is when famine or drought is happening, we always act after the fact. … Usually, we respond after people have died," Dawit shared. "We need to be proactive in responding and providing funding to avoid the [deterioration] of the situation. The key thing here is people are dying before the famine of the drought is declared. So that needs to be looked at, and we need to act immediately and prevent further suffering." 
The pandemic has made the situation more difficult for East Africans because of the blow to their already weakened economies. 
"The pandemic just brought additional burden," Dawit continued. "The condition is getting worse … People are living [on less than a dollar a day]. So the country has been locked up. The economy has been affected. So many people are in hunger because they couldn't go out and make that dollar a day to survive. So the [economic] impact of COVID is [devastating] across Africa and particularly in East Africa."
An estimated 108,000 people in East Africa live under catastrophic famine conditions, and the number is expected to increase with excessive rainy seasons and conflict plaguing the region. 
World Vision estimates that another 26 million are a step away from famine if urgent action cannot prevent them from sliding into the same situation.
Women and girls face the greatest risk due to gender-based violence, abuse and sexual exploitation. 
"In the face of unprecedented global demands for humanitarian funding, crises in East Africa are receiving limited international attention, despite urgent and life-threatening needs," Joseph Kamara, World Vision's regional humanitarian and emergency affairs director for East Africa, said in a statement. "We appeal to national governments, regional institutions, humanitarian actors and donors to urgently address the hunger crisis in East Africa and more forcefully communicate its breadth and severity."
The organization is seeking $60 million to extend and mobilize this response to the East African hunger crisis. Dawit encourages the donor community to donate to help meet this urgent need. 
In an interview with The Christian Post last year, World Food Program Executive Director David Beasley warned that 2021 might see "famines of biblical proportions" since economic struggles could hamper global responses to food shortages.
The former South Carolina governor said that the pandemic's fiscal realities could lead to a decrease in funding when as many as 270 million people globally could be pushed to the brink of starvation.