'Minari' film follows real life journey of a 'man wrestling with God,' Steven Yeun says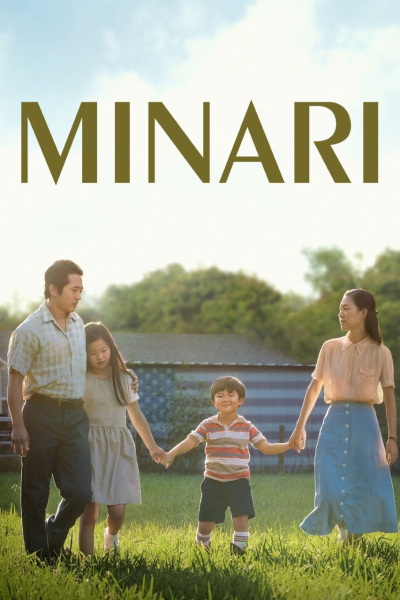 The Golden Globe Award-winning film "Minari," which is now available On-demand, has released a faith featurette that highlights the spiritual and emotional aspects of the heartwarming movie. 
"Jacob is an incredibly fascinating character. He's a man wrestling with God," said Steven Yeun, the lead actor, of his role in the clip seen exclusively first on CP.
"'Minari' follows a Korean American family that moves to an Arkansas farm in search of their own American dream. The family's home, however, is completely transformed with the arrival of their sly, foul-mouthed, but incredibly loving grandmother.
Amid the instability and challenges of this new life in the rugged Ozarks, 'Minari' shows the undeniable resilience of family and what really makes a home," the synopsis reads.
Nominated for six Academy Awards, the film stars Yeun, Yeri Han, Alan Kim, Noel Kate Cho, Yuh-Jung Youn, and Will Patton.
The clip gives audiences a glimpse into various scenes in the family film, such as when the lead actor invites his wife to church after realizing she must be lonely in a new town.  
"Don't forget to keep praying," the mom is also heard telling her young son who struggles with a heart condition. The young boy in the film, who is loosely based on director and writer Lee Isaac Chung, hopes his prayer will help him to see Heaven. 
The music featured in the cinematic film based on a true story was also inspired by the faith components in the film. Composer Emile Mosseri revealed that it was a "dream" for him to "write music that felt spiritually connected to the film."
Watch the exclusive clip below:
Also seen in the faith featurette is the radical Christian man who the family meets along their journey. The white man is committed to helping the family on their farm and prays for them. 
Although the film is not based on a Christian narrative, in particular, Chung, the filmmaker of "Minari," told CP in a recent interview that the Christian character in the movie is based on a real person who had a lasting impact on his family's life.
"He's based on someone from my real life. He was a Pentecostal man who worked on our farm. The sense I got with him, you see it in Scripture, it's the foolish who shamed the wise many times; I kind of felt that way with him," Chung told CP in an interview (watch below). 
"He was a fool for Christ and he taught us a lot about what it means to love somebody," he added. "There are people in the town that would make fun of him, to be honest. But yet, he became our friend, and he was the first guest we had in our house and he really welcomed us into that community.
"I always felt like, there's something in that that speaks to the Christian faith, the sort of connection that we're supposed to be making with people on the margins, and really welcoming in strangers and all these different elements of the faith that I respond to," he said. 
"I wanted to show him in this way, this counterintuitive way. Because also, we see so many images of white Christians in the south, and they're treated with a lot of caricatures," he continued. "So I thought, it's interesting if we can have this character in the film who feels like that at the beginning, but then you really realize that he's a fully fleshed out more complex human being than we were immediately expecting."
Chung said he wants his semi-autobiographical film to impact people in whichever way they need.
Visit the "Minari" website for more information.