Air Algerie Flight Found in Mali Just Days After Malaysia Airlines Flight MH17 Shot Down
The missing plane has been found near the village of Boulikessi in Mali, according to reports out today. Officials confirmed that the Air Algerie flight that dropped off radar Thursday had been found, but that no survivors have been found. The latest devastating blow to the airline industry comes just days after a second Malaysia Airlines flight was shot down over eastern Ukraine in a pro-Russian rebel held area.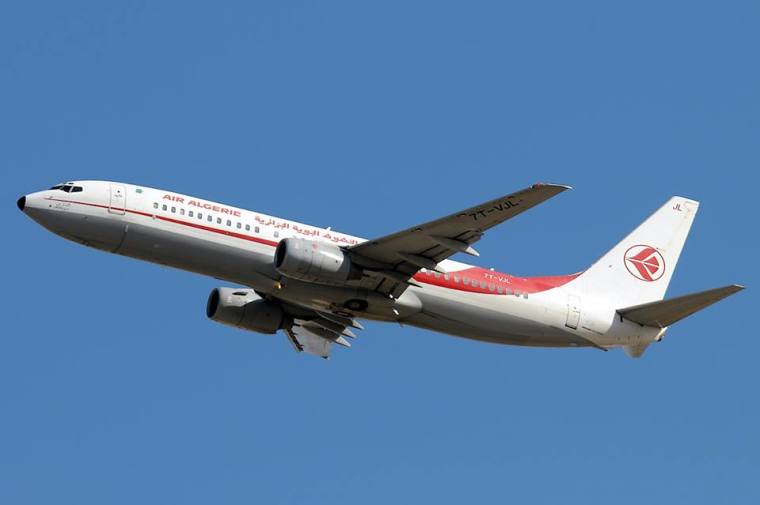 The latest Air Algerie flight was carrying 116 people from Ouagadougou, Burkina Faso, to Algiers, Algeria, when it disappeared from radar just under an hour after takeoff.
Officials have not confirmed that it seems to have crashed in northern Mali.
Authorities from Burkina Faso and the French government have also confirmed that the plane changed course to avoid weather in the area just before its disappearance.
Gen. Gilbert Diendere, head of the crisis committee set up to investigate the flight, said a team dispatched to the area had found wreckage: "They found human remains and the wreckage of the plane totally burnt and scattered."
Thunderstorms were in the region at the time of the plane going down between the two cities, but the official cause of the plane crash is not immediately clear.
"We still don't know what happened," French President François Hollande said earlier Thursday. "What we know is that the crew signaled at 1:48 a.m. that it was changing direction because of a particularly difficult weather situation."
Weather.com meteorologist Nick Wiltgen said, "Satellite images showed strong thunderstorm activity just north of Ouagadougou at the reported time of the incident. The thunderstorms had been moving southwestward into that area for several hours, so in theory air traffic controllers would have been aware of them and adjusting flight paths accordingly."
Others have also suggested that a reported sandstorm in northern Mali could also be to blame: "There was a lot of damage from the wind, especially in the region of Kidal," Kata Data Alhousseini Maiga, an official with the United Nations mission in Gao, Mali, said according to The New York Times. "The sand was so thick that you couldn't see."