Missionaries Share Surprising Way Philippines Drug War Has Spurred Growth of Christianity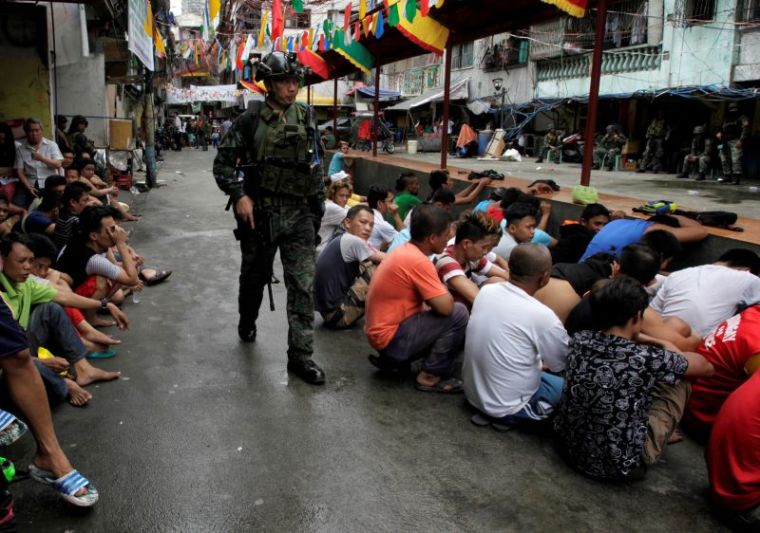 Missionaries working in the Philippines have shared the surprising way President Rodrigo Duterte's controversial crackdown on drug users and dealers in the country has helped spur the growth of Christianity.
Since its launch in July 2016, Duterte's lethal "war on drugs" has led to nearly 12,000 deaths, mostly urban poor, drawing condemnation from human rights groups. Police say that in the last 16 months, they have killed 3,967 people. Another 2,290 people were murdered in drug-related crimes, while thousands of other deaths remain unsolved, according to government data.
To avoid being gunned down by police, hundreds of thousands of users and sellers of illicit drugs have surrendered to the country's rehabilitation centers. Because these centers are overcrowded, Christian ministries' rehab programs are given the opportunity to help fill the void, said Christian Aid Mission, a nonprofit organization that assists over 500 ministries overseas.
"We had the opportunity to preach the gospel in a drug rehab program to drug users and drug pushers who had surrendered to the local police," the director of an indigenous ministry said, as reported by Christian Aid. "We shared about God's plan of salvation as the basis for change. We praise God for those who accepted Christ."
After embracing Christianity, the ministry director said the group has seen "genuine transformation" in the lives of dozens of former drug addicts, inmates, and those who are hurting.
"From darkness to light, from enslavement to freedom, from death to life — truly, Christ alone can deliver them. A group of pastors has been using books to help them evangelize and counsel drug addicts in their local communities, and now 75 addicts are faithfully attending church.
"The Duterte administration has opened ministry opportunities for us in reaching out to drug returnees in barangays [local communities] and rehabilitation centers and inmates in several jails throughout the country. God has given us a field ripe for harvest."
Indigenous ministries have also had the opportunity to minister to those displaced by an Islamic extremist group affiliated with the Islamic State  during the five-month siege of Marawi city, on the island of Mindanao.
More than three months after government forces dislodged the terrorists, who had tried to turn the city into territory for an ISIS caliphate, thousands remain displaced.
Ministries have been able to share the Gospel with those displaced, according to the director of another ministry.
The Philippines is a Roman Catholic-majority country. Despite the increased ministry opportunities, the church does not approve of President Duterte's methods in addressing the drug epidemic.
Shortly after his election as president, Duterte urged citizens with guns to join the war against drug dealers by killing them. "Please feel free to call us, the police, or do it yourself if you have the gun, you have my support," he was quoted as saying at the time.
In case citizens face any resistance and threats from a drug dealer, "you can kill him... Shoot him and I'll give you a medal," he added.
Amid international backlash, the International Criminal Court last week announced that it would undertake a "preliminary investigation" into the circumstances surrounding Duterte's anti-drug campaign killings.
Duterte is being specifically accused of committing crimes against humanity by orchestrating and overseeing a systematic campaign of extermination against specific groups, namely drugs users and dealers, according to reports.
Yet, in a speech in Cebu City last week, Duterte remained defiant and said his war on drugs will continue despite the investigation.
"The war on drugs will not stop and will last until the day I step down. If I go to prison, I will go to prison," he said. "If you want to execute me, look for a country that allows the execution of prisoner by firing squad."