Missionary's Boyfriend Gets Whole Plane to Help Him Pull Off Surprise Proposal (VIDEO)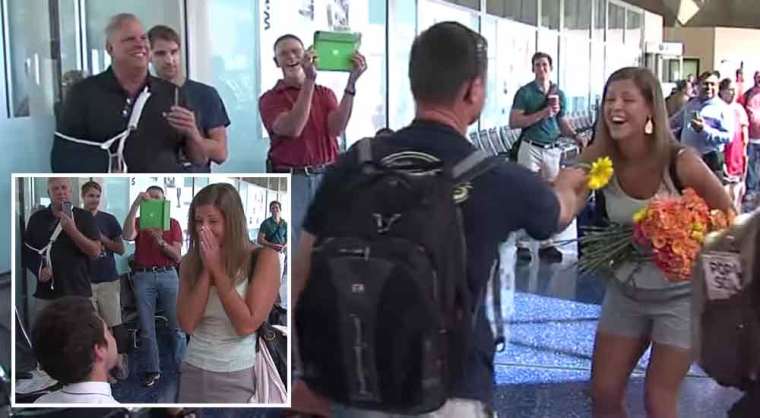 Ashley Kracht of Kansas City, Mo. met George Erasmus while she was on a mission trip to serve children in Cape Town, South Africa. They fell in love and started a long-distance relationship whose distance puts just about any others' to shame.
So when Erasmus landed at Kansas City International Airport on Monday for a vacation with Kracht's family, he had a big surprise planned. And he enlisted the help of his fellow passengers on United Flight 3774.
See how a group of strangers took part in one young woman's life-changing moment.