Missouri Governor Orders More National Guard Troops Sent to Ferguson; Lieutenant Governor Slams Nixon for Not Sending Them Sooner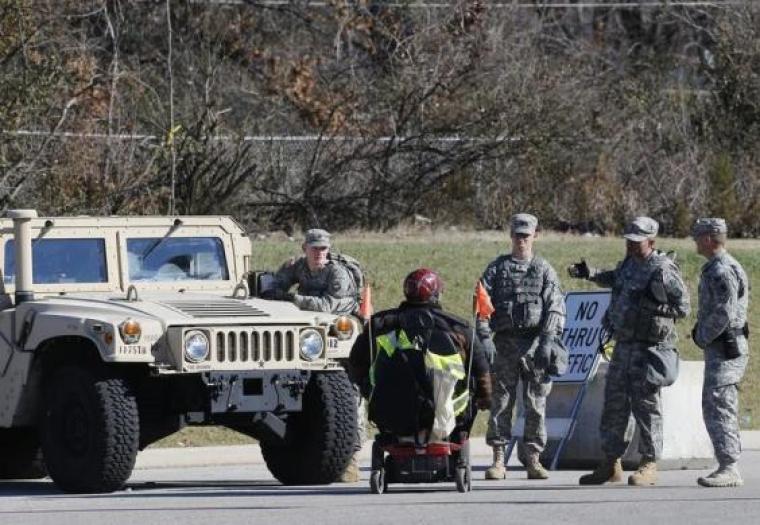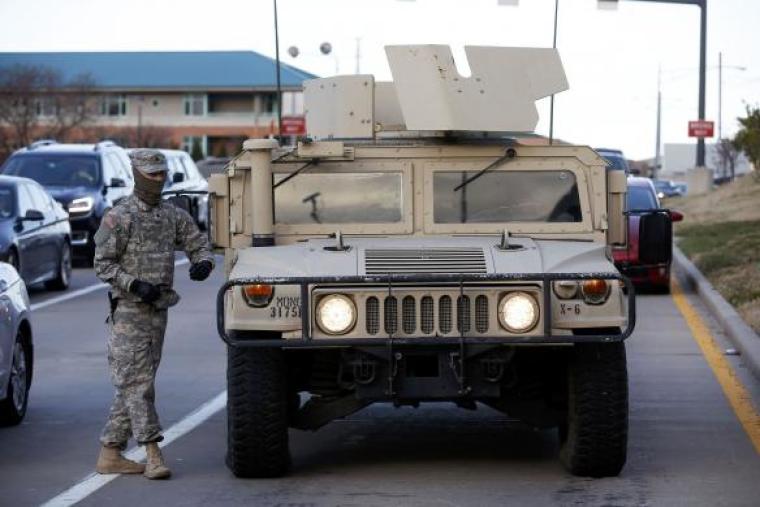 View Photos
Gov. Jay Nixon announced Tuesday that additional National Guard troops would enter Ferguson, Missouri, following criticism against him from Missouri's Republican Lt. Gov. Peter Kinder after a night of violence and protests in the St. Louis suburb.
Chaos erupted in Ferguson on Monday night after the announcement that a grand jury would not indict Darren Wilson, a white police officer who shot and killed an unarmed 18-year-old Michael Brown on Aug. 9. Nixon declared a state of emergency and activated National Guard units on Nov. 16, but Kinder criticized the Democratic leader for a lack of National Guard officers deployed in Ferguson on Monday night.
"As an executive you actually have to do something," Kinder said, slamming Nixon while on Fox News' "America's Newsroom" program. "You have to actually act."
Kinder went on to explain a question he said was on the forefront of many Ferguson residents' minds.
"We see the National Guard roll in this morning. … Where were they last night?" Kinder asked. "The law abiding citizens, the business owners, and the tax payers of Ferguson and St. Louis region have the right to ask this governor some questions. I am going to put one question out there that the media must put to him, he declared a state of emergency almost a week ago and mobilized the National Guard and they were kept away while Ferguson burned."
When asked to confirm if it was a fact that the National Guard was not present in Ferguson, Kinder pointed to the damage as evidence.
"Well, we know that they were kept away because they did not come in and stop that at the get-go," he said. "[The National Guard] deployed at other parts in the city of St Louis region. In the city of St Louis, Mayor Slay had them at a couple of dozen different locations I'm told, [and] maybe other parts of St. Louis County. Why were they not there at the first sign of an overturned police car or a smashed police car window with a show of force that would have stopped them?"
Dozens of business were looted, burned, or destroyed and over 100 gunshots were heard being fired Monday night following the grand jury's decision. Furthermore, St. Louis County reported that 61 people had been arrested in the hours that followed the announcement, according to Reuters. The people who took to the streets in Ferguson seemed to disregard President Obama's address urging restraint, and Kinder went on to pose a question to Governor Nixon about the Obama administration.
"Is the reason that the National Guard was not in there because the Obama administration and the Holder Justice Department leaned on you to keep them out?" he asked. "I cannot imagine any other reason why the governor, who mobilized the National Guard, did not have them in there to stop this before it started."
In a possible response to the criticism, Gov. Nixon said Tuesday that more National Guards would enter Ferguson, which is still seeing unrest.
"Violence like we saw last night cannot be repeated," Nixon posted to Twitter on Tuesday morning before announcing that National Guard troops were being added "to ensure people and property will be protected" in the St. Louis suburb.