Mitch McConnell Says No DACA Deal in 2017; Questions Remain for Evangelical-Backed Dreamers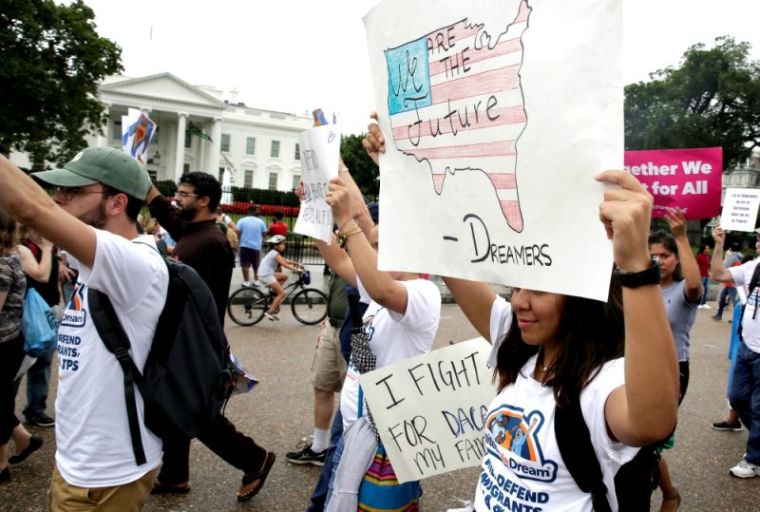 The close to 800,000 "dreamer" immigrants in America, who are facing possible deportation despite backing from evangelical leaders, have to wait to learn their fate after Senate Majority Leader Mitch McConnell said a solution will not be finalized until next year.
Congress has a March deadline to make a decision on the Deferred Action for Childhood Arrivals program. The program was established in 2012 by former President Barack Obama in order to provide work visas and residency to immigrants who entered the U.S. before the age of 16. Federal courts later declared the program unlawful because Obama didn't have the authority to implement it, a decision upheld by the U.S. Supreme Court. 
McConnell, R-Ky., told Fox News' Brett Baier in an interview on Tuesday that a spending bill that needs to be finalized by Friday to avoid a government shutdown will not include a solution on DACA, as was previously hoped.
"Senator Schumer and I have discussed it. No, we'll not be doing DACA this week," McConnell said.
"That's a matter to be discussed next year. The president has given us until March to address that issue. We have plenty of time to do it."
Senate Minority Leader Chuck Schumer, D-N.Y., has said that Republicans and Democrats are still negotiating solutions on the issue, and has not yet made clear if he will support a spending deal that does not include developments on DACA.
President Donald Trump has previously said that DACA will end on March 5, unless Congress finds a solution, leaving hundreds of thousands of people in limbo.
Back in September, Trump also suggested that a solution on DACA would have to come hand-in-hand with tightening border security in the country, referring in part to his campaign promise of a massive wall to be built on the U.S.-Mexico border.
A group of diverse evangelical leaders, as well as conservative and progressive Latino Christians, all came together in October to plead with the U.S. government not to deport the DACA recipients.
"We believe it is unjust to punish children for offenses they did not commit. We recognize that Dreamers are a special category of immigrants because they broke no law and committed no offense. How we treat this category of immigrants is therefore not just a policy or political issue — it is a moral issue," the statement from the evangelicals read at the time.
"Subjecting Dreamers to deportation or lives of perpetual insecurity in the shadows of our communities is an offense to the rule of law and to the purpose of government, which is for the good of people."
Several religious leaders and activists were arrested in November after staging an unlawful demonstration inside a U.S. Senate office building, urging protection for the undocumented "dreamers."
"I am inspired by my faith that, when we dare to take risks for justice, we help create a path of fresh hope, step by step. I am committed to doing all that I can to support the passage of a clean Dream Act," said at the time Rev. Dr. Sharon Stanley-Rea, director of refugee and immigration ministries for the Christian Church (Disciples of Christ).
"And, in honor of families facing separation far too often through detention and deportation, I submit to arrest today with the prayer that I can honor my own father, who died three decades ago on All Saints Day."
Others, such as Reverend David Kubal, president and CEO of Intercessors for America, argued in an op-ed published in The Christian Post in September that although Christians should feel compassion for "dreamers," DACA remains unconstitutional.
"Christians should support upholding our laws, not circumventing them," Kubal wrote, arguing that Obama did not have the authority to change immigration law.