Mitzi Bickers, Atlanta Pastor Accused of Taking $2M in Bribes, Tells Church to Turn 'Worry Into Worship'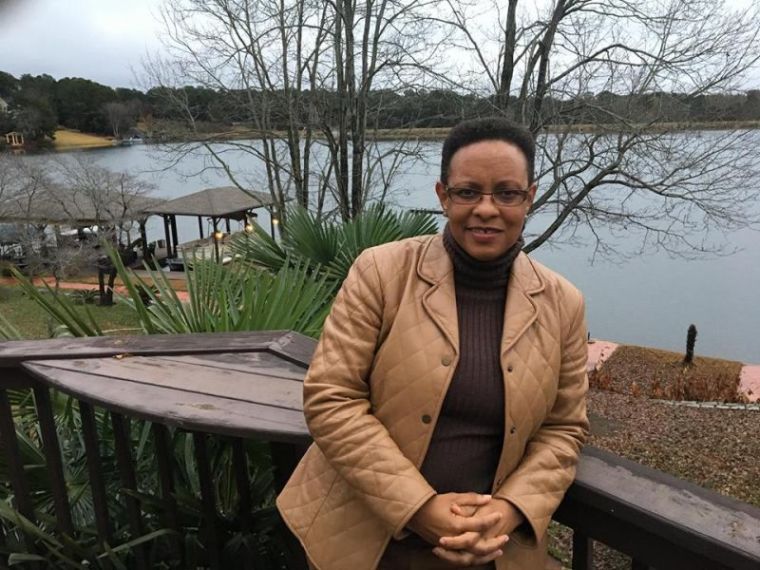 The Rev. Mitzi Bickers, an Atlanta pastor, political consultant and businesswoman who was arrested and charged last Thursday with accepting some $2 million in bribes to steer city contracts to certain contractors from 2010 to 2015, urged her congregants to "worship" on Sunday in the wake of her indictment.
"Despite some obvious circumstances, I've had an amazing week. I want you know this, I want to say this to you and I ain't gonna say nothing else," she told her congregants at Emmanuel Baptist Church in southeast Atlanta, according to the Atlanta Journal-Constitution. "Turn your worry into worship. Did you hear what I said? Touch two or three people and tell them ... 'Stop moaning, stop complaining. Dry your eyes. God is good.' "
Bickers, who served as head of the Atlanta's Department of Human Services, according to 11 Alive, was indicted on two counts of conspiracy to commit bribery, three counts of money laundering; three counts of wire fraud; one count of witness tampering; and one count of filing false tax returns. She pled not guilty to the charges Thursday and was freed on $50,000 bond.
Two Atlanta contractors, Elvin Mitchell and Charles P. Richards, allege in the indictment that they agreed to pay bribes to Bickers to secure city contracts for their businesses.
Richards admitted to paying about $200,000 in bribes to a city hall official, and was sentenced to 27 months in prison while Mitchell, who admitted paying $1 million in bribes, is serving a five-year sentence.
Bickers, who ran the Department of Human Services from 2010 to 2013, has been a target of prosecutors since August 2016, 11 Alive said. She left her job with the city after it was alleged that she lied about how much money she was earning outside her day job.
As she prepares to fight the charges against her, Bickers thanked her church for supporting her and leaned heavily on Scripture like Isaiah 60:1: "Arise, shine; for thy light is come, and the glory of the Lord is risen upon thee."
"When you understand that no matter what you go through, it's all good," said Bickers, who has been pastor of the church her father founded since 1998, according to the AJC.
"If we are born of God, we are victorious," she said defiantly. "If we are born of God, if when times get hard, we fight."
She explained that she got assurances that God would fight her battles from a woman who graduated from Spelman College where she attended.
"Arise. Mitzi Bickers. ... Arise, because you will not carry the victory sign. God is going to carry the victory sign because the battle is not yours," she said the woman told her. "... Once you can understand that, that's when you can smile when other folks think you should be crying. That's when you stand firm when others have counted you out."
She added: "This week was a good week to be under attack because I had already celebrated the resurrection and once you celebrate the resurrection, you just don't live in the resurrection but ... you have also learned to live in the fellowship of His suffering. Oh my God."