Mom Allegedly Kills Children So Husband Couldn't Get Custody After Divorce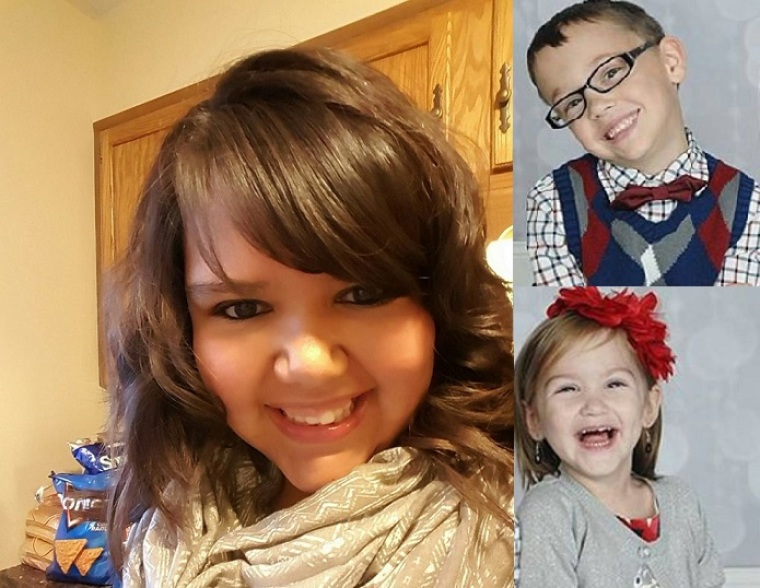 A young Indiana mother who allegedly stabbed her two children to death last Thursday, a day after her husband asked her for a divorce, says she killed them because she did not want her husband to get custody of them, according to court documents.
The mother, 30-year-old Brandi Worley, was charged with the murder of her 7-year-old son, Tyler, and 3-year-old daughter, Charlee, last Friday, according to local news station rtv6.
Police say Brandi Worley called 911 around 4:30 a.m. last Thursday from her home on the 200 block of Madison Street in Darlington, Indiana, and told a 911 operator, "I just stabbed myself and killed my two children."
She reportedly also confessed to committing the murders to a sheriff's deputy who arrived at the scene.
A probable cause affidavit said Brandi Worley told police that her husband was divorcing her and, "I did not want him taking them, so I stabbed them."
It further stated that her dead children were found with deep lacerations to their necks inside the girl's bedroom where a Kabar style combat knife was also found on the floor. The mother allegedly told police, "I just wanted to die with them."
Jason Worley, the children's father, was sleeping in the basement at the time of the murders and was only awakened by the screams of Brandi's mother. He told police that when he walked up stairs Brandi told him, "now you can't take the kids from me."
Court documents cited by rtv6 said Jason Worley had filed for divorce citing an "irretrievable breakdown" in the marriage. The couple had been married since August 2009.
The now grieving father had requested custody, visitation and child support benefits as part of the divorce agreement, according to rtv6. He had also asked that the judge make an "equitable division" of their property.
Montgomery County Sheriff Mark Casteel, who was visibly shaken by the deaths of the children, asked for prayers for the family at a press conference.
"I can't imagine the pain and the grief that these families are experiencing this morning," he said. "Please keep these families in your thoughts and prayers."
Last Friday the community came together to pray for the children and the town where they died at Christian Congregational Church, according to WISHTV.
"We hope we can help people remember them long past the events that happened here the past few days," said Pastor Seth Stultz of the two children. "Every picture I see of them they are just smiling real big."
Neighbor Cecil Haworth told rtv6 that he helped the children make their mother a birthday card just days before they were killed.
"I know where they've gone, so that's what pays. God's got them, loving them now," said Haworth.
In her introduction on her Facebook page, Brandi wrote: "In the end ... I am the only one that can give my children a happy mother, that loves life."
A funeral service for the children was held on Monday at Darlington Community Center.
Tyler's obituary said he was a first grade student at Sugar Grove Elementary. He liked to play sports, including soccer, football, basketball, baseball and wrestling. Charlee, 3, was enrolled at Wilson preschool and took classes at Dance by Deborah.