Mom in Labor Amid Okla. Tornado Names Son Immanuel, Credits God for Survival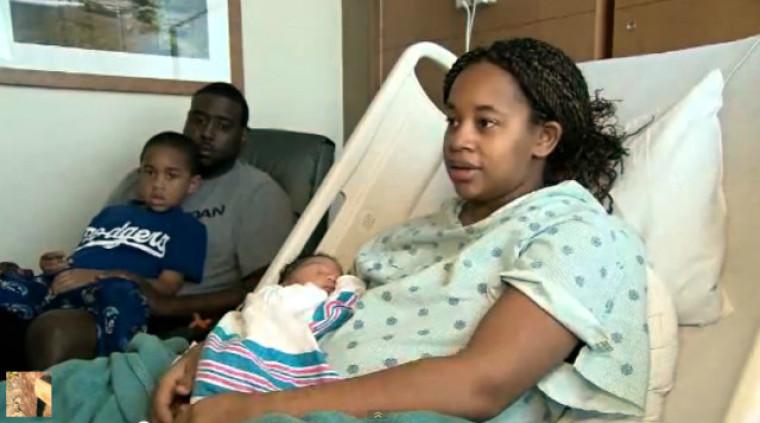 A pregnant woman and the nurses with her held hands and prayed in preparation for the worst as a powerful tornado bore down on Moore Medical Center in Oklahoma on Monday. Seconds later, the young woman, already experiencing contractions, opened her eyes and saw the highway — the tornado had demolished walls, torn off the roof and shredded the top floor of the medical center.
Shayla Taylor, 25 and married with a 4-year-old son, told The Huffington Post: "The floor was shaking like an earthquake and then I saw the ceiling shaking too. You could see insulation starting to fall. Me and two of the nurses were all just holding hands and praying. My eyes were closed, but you could kind of see daylight. And I opened my eyes and I could see out the wall."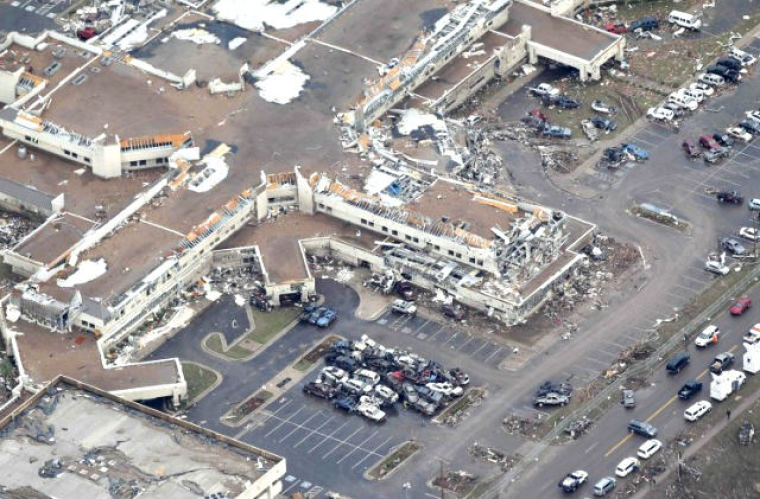 The powerful tornado, which hit speeds of 200 mph, has been blamed for the loss of at least 24 lives, 10 of them children. The EF-5 level twister demolished thouands of homes, two elementary schools and the Moore Medical Center where Taylor's day had begun at around 9 a.m. Despite the destruction to the building, no one at the medical center, numbered at 25-30 persons at the time, suffered any injuries related to the storm.
Taylor credits God for their survival, including that of her newborn son, who reportedly entered the world at 7:25 p.m. at a different hospital (the tornado had touched down around 3:30 p.m.).
"His middle name means 'God is with us,'" Taylor told NBC News after revealing that the newborn's name was Braeden Immanuel.
"The name had been picked out for months. Now I know why," she added.
After the tornado passed, Taylor was reunited with her family, who had been taken to Moore Medical Center's basement cafeteria to help ensure their safety. After an evaluation, she was transported via ambulance to a nearby hospital, the Norman Regional Health System, where she was given a cesarean section due to her small frame and the baby's size.
Braeden Immanuel Taylor weighed in at eight pounds and three ounces, and will likely hear about the story of his birth for the rest of his life.
The biblical name "Immanuel" appears in Hebrew in the Old Testament Book of Isaiah and in Greek as "Emmanuel" in the Gospel of Matthew in the New Testament.
Read more about the Taylors' story of survival at The Huffington Post, or watch the NBC News video below: