Moody Bible Admin. Still Not Addressing Concerns, Julie Roys Says; Former Prof. Files Lawsuit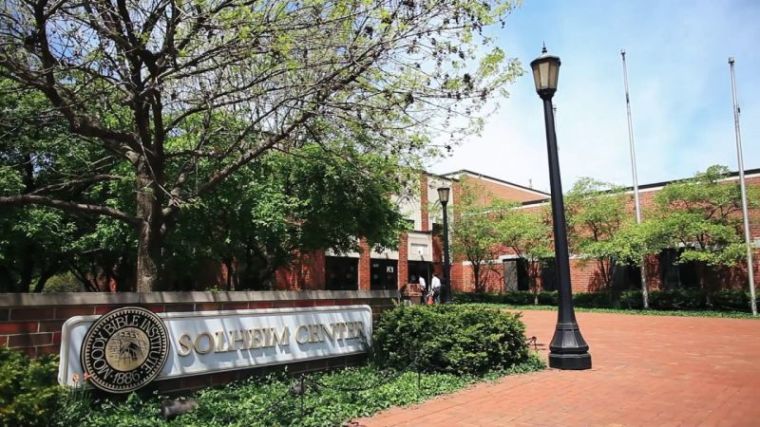 Following a leadership shakeup at Moody Bible Institute the doctrinal direction of the school is being brought into focus as is the administration's willingness to overlook things that contradict its policies, according to a former employee.
At issue of late is the school's decision to hire an ordained woman, Janay Garrick, to teach in violation of its doctrinal statement.
Last month, Garrick filed a lawsuit arguing that she had been discriminated against and was wrongfully terminated for advocating that women be able to pursue careers in ministry at MBI. Garrick, who taught at the Chicago campus from December 2014 through the end of 2017, also said Moody created a hostile work environment and has asked the court to award her "lost and future wages and benefits, payment of contract damages, punitive damages and legal fees."
Writing on her blog Tuesday, Julie Roys, formerly the host of Moody Radio's "Up for Debate" broadcast, noted MBI's hiring of Garrick was further evidence that the administration has failed to guard the institute's stated doctrine, acted deceptively, and furthered a culture of mistrust.
"Taken alone, this latest revelation [about Garrick] might be considered a fluke," Roys wrote.
Roys has been conducting her own investigation into the inner workings of the school for months. She was fired last month upon inquiring about instances of what looked to be financial malfeasance, including the use of a luxury suite by one of Moody's trustees and a questionable $500,000 home loan the school gave to former president Paul Nyquist during a period of hardship for the school. Moody has claimed repeatedly that they have engaged in no wrongdoing.
Roys and others have also highlighted the theological drift at Moody, drawing attention to professors on campus who hold postmodern views of truth that seem to conflict with the institute's historic stance on inerrancy of Scripture."
"Administrators — from vice presidents to the provost and president — regularly looked the other way when faculty members reported that a colleague was straying from the doctrinal statement," she wrote Wednesday.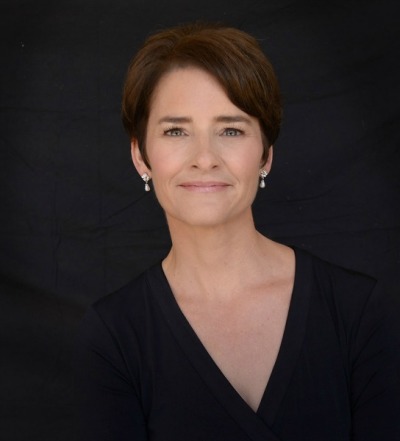 When Moody hired Garrick, she reportedly made her views known that she disagreed with the school's doctrinal statement, specifically the part pertaining who can serve as pastors. What are known as complementarians believe that the New Testament limits the pastoral office to men whereas egalitarians believe no such restriction is present. As an institution, Moody Bible holds the complementarian perspective and its leaders have sworn to uphold it.
Garrick, openly egalitarian, was told by someone in the administration, according to Roys, that she "brought things to the table." Administrators, Roys adds, were willing to overlook her disagreements with the doctrinal statement and hired her anyway. But their relationship took a downturn when she assisted a female student in bringing a legal complaint against the school for barring women from its pastoral ministry major.
Moody has received federal student financial aid since 2012, which requires them to follow Title IX requirements that prohibit sex-based discrimination. MBI ultimately opened up the pastoral ministry major to women.
Roys told The Christian Post Wednesday by email: "Whether people agree with MBI's complementarian position is somewhat irrelevant, in my opinion."
The problem is that administrators violated the very doctrinal statement they swore to uphold, she said.
"Doctrinal integrity is a huge issue to supporters and alumni, so I think this is something MBI needs to address," she added, saying thus far they have not done so.
On one particular occasion, the administration reprimanded 18 faculty members when they urged the school to address an employee who was publishing blogs that expressed "attitudes, practices, and beliefs that are contrary to Scripture." Roys intends to write more on this specific incident in an upcoming post.
She went on to say that although the MBI board of trustees has removed the president, provost, and COO, they have still not explained why, which has created a vacuum that has allowed rumors to spread. She added that she did not know if the trustees knew about what happened with Garrick, but other documentation that faculty members submitted to them contained several other instances of administrators failing to act when they were informed that professors and other staff were violating the statement of faith.
"What's worse, those who reported these violations believe they were viewed as suspect for doing so," Roys explained.
Moody decided to make significant faculty cuts last fall — a necessary move they said was part of their new strategic initiatives — but several professors who are being let go reportedly believe they were targeted for dismissal since they complained about the school's doctrinal drift.
Whether or not women should be ordained or in positions of teaching authority in both the Church and academic institutions is an issue that continues to divide many evangelicals.
As CP reported Jan. 24, reformed theologian John Piper, a complementarian, set off a very spirited debate with a post on DesiringGod that asserted that the people who train pastors in seminary should only be men, since the pastoral office is limited to men.