More Than 1,000 Attend Memorial for Popular Pastor Killed in Deadly Crash Minutes Before Father's Day
He was a worshipper and his friends and family celebrated his life exactly the way he would have wanted it – with worship, forgiveness and simply loving the Lord.
Even in death, the spirit of Brian Jennings refused to die and the more than 1,000 friends, family-members and well-wishers who attended the memorial service of the Alsbury Baptist Church youth pastor – killed in a horrific crash just minutes before Father's Day – made sure it would live on.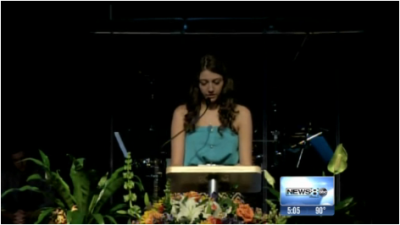 "My dad always told me to never be bitter. This world has thrown things at me and my family that could have made us bitter," said Jennings' teenage daughter, Abby, in remembering her father before the hopeful throng that had come to celebrate his life at a local auditorium in Burleson, Texas, on Wednesday.
"My daddy told me I had a beautiful and caring heart, and he never wanted to see it turn bad. I'm going to live to make my daddy proud, even though he died. My daddy is more alive than ever," she added.
Brian Jennings was remembered as a man who loved God and encouraged those around him to worship the Lord with all their might.
"He was the youth minister for two years at the church where I played piano in Waxahachie for 10 yrs. He was such a really sweet and special man," wrote Kari Shans Owens, who watched the Wednesday service via video streaming online along with scores of others who were not able to make it to the packed auditorium.
"I always enjoyed looking out from the 'stage/platform' and watching him worship. When he sang, no one else was there. Just the 'audience of ONE,'" she added.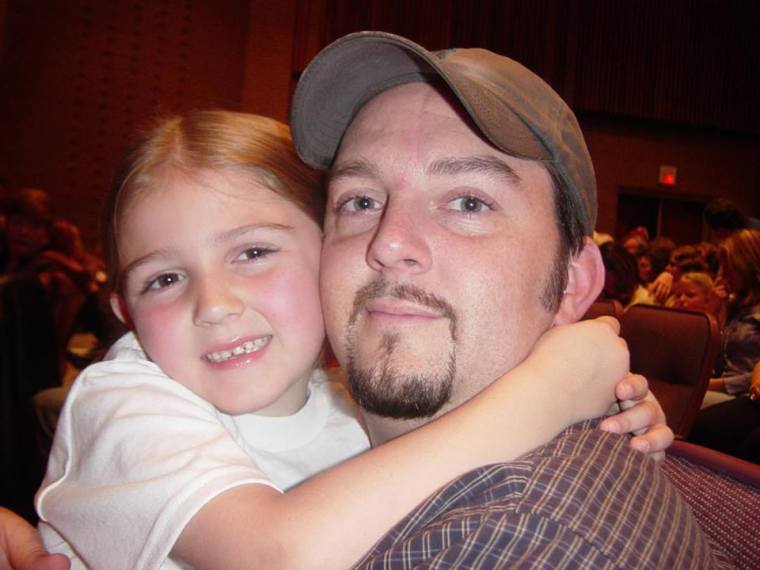 Shari Walker, a member of Jennings' church who attended the service, said she had known the youth pastor since he was a high school senior, and the service was "total BJ" as he is affectionately known.
"From beginning to end [it was total BJ]," Walker told The Christian Post on Friday.
"When you walked in, there was this slideshow from one of his friends who is a filmmaker. They had rap music, they had all his favorite songs and from then it was just worship. The praise team did a fabulous job. The best way to celebrate him was to worship Jesus," she said. "He was known for being a worshipper and bringing others to Jesus."
Several churches, along with other supporters rallied around the family of Jennings after he was killed in a horrific crash while trying to assist a stranded motorist just minutes before he was to celebrate Father's Day with his family. Shortly before the accident he had celebrated the graduation of the oldest of his three children from high school. Three other persons, a young girl and two women, also died in the accident that killed the youth pastor.
"We at Alsbury Baptist Church would like to thank the countless people who have prayed, loved on, encouraged, and supported the Jennings family and the church family during this last week. The outpouring has been overwhelming," wrote Alsbury Baptist Church on its Facebook page on Thursday.
The church also noted that the funeral for Breanna Mitchell, the young woman the youth pastor was helping when he died, will be held at 2:00 p.m. on Saturday, at Central Baptist Church in Mansfield.
Here is a related video:
More Than 1,000 Attend Memorial for Popular Pastor Killed in Deadly Crash Minutes Before Father's Day