'What Happens When We Die?' Morgan Freeman Asks in 'The Story of God' World Search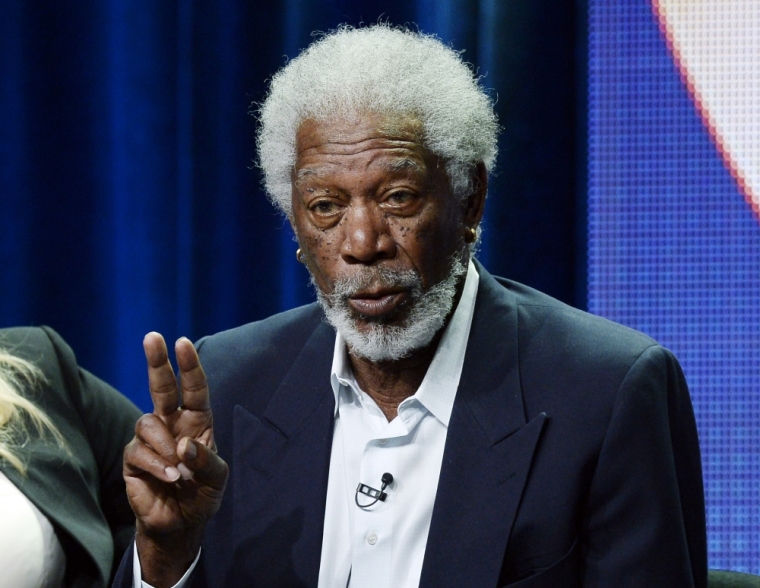 National Geographic Channel's six-part documentary series "The Story of God" has released its first trailer, in which acclaimed actor Morgan Freeman asks some of the most fundamental questions human beings have, such as "what happens when we die?"
The large-scale project, which was announced last year, features Freeman exploring religious beliefs around the world, and part of his search reportedly takes him to Christian megachurches in America, such as Joel Osteen's Lakewood Church in Houston, Texas.
ET Online unveiled an exclusive first look of that journey with the release of the trailer on Thursday, which shows Freeman immersing himself in discussions, ceremonies and practices of faith groups around the world, from India to Egypt to Israel and the U.S.
"I have always been fascinated by God. Why do people all around the world worship their God, or gods, so differently?" Freeman asks in the latest trailer.
He says that the documentary series will seek to "understand how God has helped us answer some of the biggest questions we have about our place in the universe."
"Where do we come from? What happens when we die? Why does evil exist?" he says of some of the questions, describing the show as a "journey of a lifetime."
Freeman reflected that most of the religious people he spoke with wanted to explain their beliefs, rather than try to convince him.
"Generally, people want to explain — and it's not like proselytizing, it's just explaining," Freeman said, according to ET.
"I found that particularly so in India and in Egypt. They are not trying to convince me that I should belong to this, merely explain what and why it is."
Some of the sites that Freeman visited include Jerusalem's Wailing Wall, India's Bodhi Tree, Mayan temples, the 10,000-year-old ruins at Gobekli Tepe in Turkey, and the ancient Celtic monument at Stonehenge.
"The Story of God" is set to premiere Sunday, April 3 on the National Geographic Channel, and has promised a unique experience for viewers.
Back in June 2015, Executive Producer Lori McCreary of Revelations Entertainment said the show was granted unprecedented inside access into the "global mystery" of God and religion.
"With Morgan as our storyteller, we're going to produce a visually stunning and thought-provoking series that will spur meaningful conversations about God and faith, by believers and nonbelievers alike," McCreary said.
National Geographic Channels CEO Courteney Monroe added that the project blends "science, history, anthropology and personal experience," and seeks to deliver a "meaningful and awe-inspiring story of religion and spirituality, across disciplines and faiths."
The 78-year-old actor has previously played God in comedic roles, such as the 2003 hit comedy "Bruce Almighty," and recently said that he would be open to doing a squeal, should co-star Jim Carrey reprise his role as well.