Mormons Give Space to Muslim Community After Mosque Burning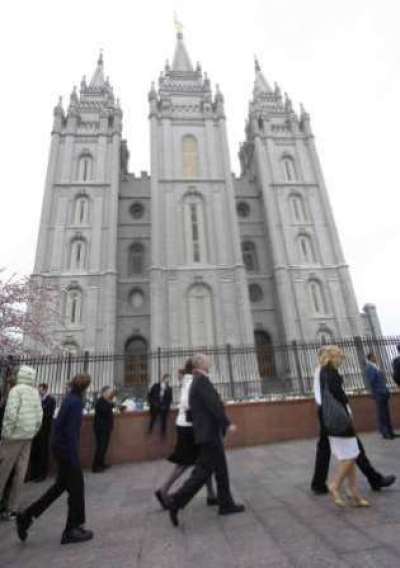 A Washington state branch of the Church of Jesus Christ of Latter-day Saints is giving a Muslim community whose mosque was damaged by an arson attack free usage of one of their facilities.
The Bellevue Stake of the Church of Jesus Christ of Latter-day Saints informed the Islamic Center of the Eastside that they could use a large room of theirs for worship.
In an interview with local media outlet KOMO News, Church Director of Public Affairs Gordon Wilson explained that it was a matter of being good neighbors.
"It's just neighbors helping neighbors. Jesus said, 'Love your neighbor.' They're right next door. How can it be more obvious than that?" stated Wilson.
The Islamic Center's website notes that, with the exception of Sundays, daily prayers will be held at the Bellevue LDS Church.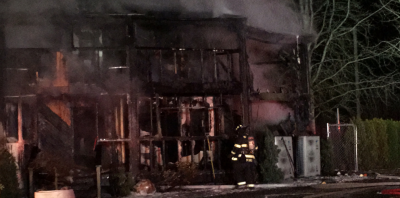 In the LDS Church, a "stake" is a regional division of the Church that generally consists of five to twelve congregations, knowns as "wards" or "branches."
"A stake is led by a stake president and two counselors. The stake president is the presiding high priest in a stake. These leaders oversee the spiritual and temporal welfare of Church members," explained the LDS online.
"The stake presidency calls 12 high priests to form the stake high council. Under the direction of the stake presidency, high councilors help oversee the work of the Church in the stake by fulfilling many advisory and administrative responsibilities."
Earlier this month the Islamic Center of the Eastside located in Bellevue, which lies about 10 miles from Seattle, was the victim of an arson attack.
An individual set fire to the Islamic Center's building on Saturday, Jan. 14, causing severe damage and prompting the Muslim congregation to worship elsewhere until repairs are completed.
According to Q13 Fox News, a 37-year-old man named Wayne Isaac Wilson was arrested and last week he was charged with the arson. At present, a motive has not been named.
"Bail was increased to $1 million based on his lengthy criminal history. The prosecution also said Wilson was convicted of fourth-degree assault and disorderly conduct last year for an assault on a member of the Islamic Center of the Eastside," reported Q13 Fox News.
"The Islamic Center of the Eastside Imam Faizel said Wilson has visited the Mosque in the past for prayer, but that last July they got a restraining order against him because he was being violent and abusive during a prayer service."