Mormon Leader Robert D Hales Dies at 85, Remembered as 'Model of Servant Leadership'
Mormon Leader Robert D Hales Dies at 85, Remembered as 'Model of Servant Leadership'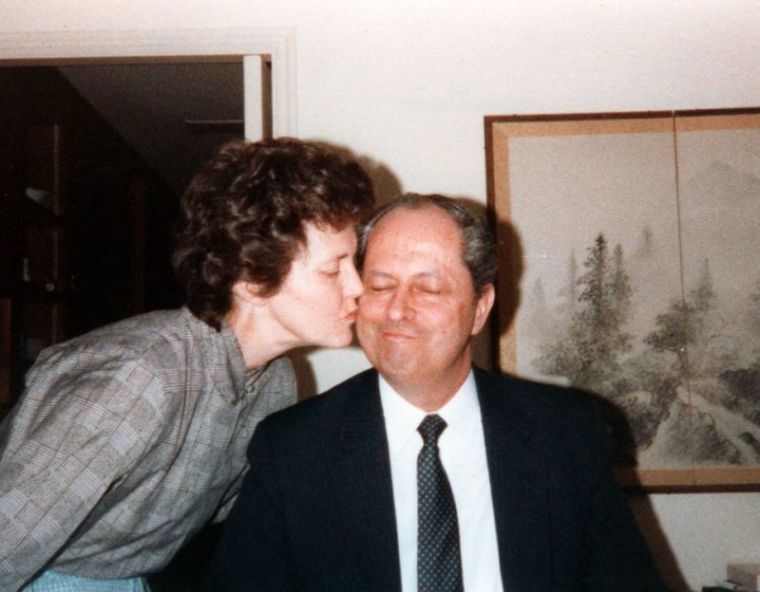 After years of battling health issues, elder Robert D. Hales, member of the Quorum of the Twelve Apostles of The Church of Jesus Christ of Latter-day Saints, has died. He was 85.
A news release from the Mormon Newsroom said Hales died at 12:15 p.m. on Sunday in the hospital. He was surrounded by his wife, Mary, and family at the time of his death.
"He lived his testimony," President Henry B. Eyring, a member of the First Presidency, said. "He knew God. He knew the Savior, and he loved the Savior. ... And he behaved as if God was close, Heavenly Father was close."
Many evangelicals see Mormonism as a "false religion," according to megachurch Pastor Robert Jeffress of First Baptist Dallas in Texas. Mormons do not believe the Bible to be inerrant, complete, or the final Word of God.
Several days before his death, the Daily Herald reported that Hales was admitted to the hospital for "treatment of pulmonary and other conditions."
In 2011, LDS Church officials released a statement explaining that his poor health had prevented him from participating in the LDS general conference that April.
"Elder Hales suffered health challenges earlier this year that affected his mobility and endurance. As a result, he was not able to speak in the April 2011 general conference," the statement said.
After improving months later, however, he spoke about waiting on God in his October 2011 general conference address.
"Every one of us is more beloved to the Lord than we can possibly understand or imagine. Let us therefore be kinder to one another and kinder toward ourselves. Let us remember that as we wait upon the Lord, we are becoming 'saint[s] through [His] atonement, ... submissive, meek, humble, patient, full of love, willing to submit to all things which the Lord seeth fit to inflict upon [us], even as a child doth submit to his father' (Matthew 26:38)," he said.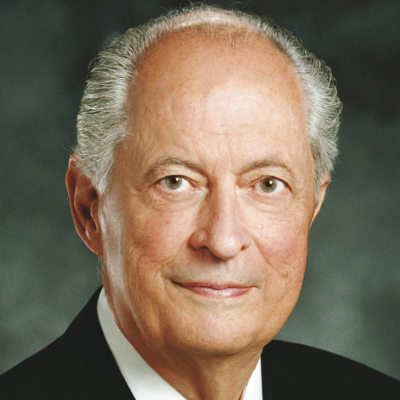 Hales was called to the Quorum of the Twelve Apostles on April 2, 1994, and received his call as a general authority on April 4, 1975, the LDS Church said. He was also Presiding Bishop from April 1985 until his call to the Quorum of the Twelve Apostles in 1994.
Eyring recalled Hales as being "a builder of people."
"He has been helping people quietly over many years. When he finds out that someone has a need, he does something about it," Eyring said.
Prior to joining full-time church ministry, Hales, who is a graduate of the University of Utah and Harvard, excelled as a business executive with three major companies.
As a businessman, Eyring described Hales as "phenomenal" and "sensitive" with "an ability to read people."
Reacting to Hales' death on Sunday, Sen. Orrin Hatch, R-Utah, released a statement in which he called the late Mormon leader his "dear friend" who was "a model of servant-leadership."
"Elder Hales provided a model of servant-leadership for all of us to follow. He was a true disciple of Jesus Christ, putting the welfare of others before self and the Kingdom of God above all. He was gracious and loving, thoughtful and kind. In all things, Elder Hales exemplified humility, which was the hallmark of his life. While millions of us grieve his passing, we take peace and comfort in knowing that his service continues on the other side of the veil," said Hatch who delivered a tribute to Hales on the Senate floor on Monday.
University of Utah President David W. Pershing also released a statement.
"I was saddened to learn today of the passing of Elder Robert D. Hales. The University of Utah has always been proud to claim Elder Hales as one of its own. As an alumnus of the U, he was a wonderful advocate for the university and the value of higher education as a way to strengthen society," Pershing said.
"We are grateful for his service on the university's National Advisory Council and our state Board of Regents. He was rightly beloved throughout the world for his selfless service to the LDS Church. On behalf of the entire university, our thoughts are with his beloved Mary and the entire Hales family," he added.
No announcement has yet been made about funeral arrangements.