Conservative group slams poll suggesting most Americans oppose transgender sports laws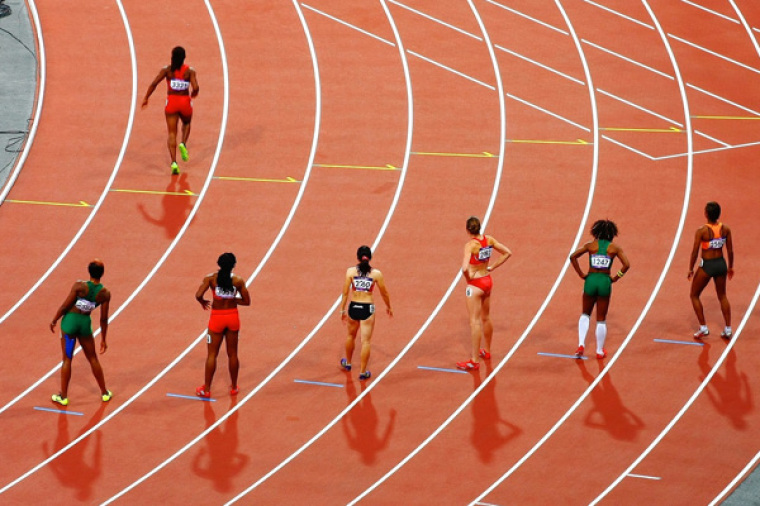 A conservative organization has criticized a recent highly-publicized poll claiming that most Americans oppose laws barring biologically male transgender-identified individuals from competing in women's and girls' sports.
An NPR/PBS NewsHour/Marist poll conducted April 7 through April 13 with a sample of 1,266 adults and a margin of error of 3.3 percentage points suggests that most Americans oppose such legislation.
When asking respondents if they "support a bill that prohibits transgender student athletes from joining sports teams that match their gender identity," 28% of respondents agreed, while 67% were opposed.
The study also finds that only 29% of Republicans supported such bills, despite many of the legislative efforts on sports participation championed by GOP lawmakers nationwide.
The analysis notes that while the data indicates "no apparent partisan divide on legislating the issue," the data also shows "a pronounced partisan divide on transgender sports participation itself."
NPR/PBS/Marist found a strong partisan divide on the question of whether "transgender students be allowed to play on sports teams that match their gender identity in high school."' 
While 75% of Democrats agreed with this statement, only 17% of Republicans responded the same, with 47% of overall United States adults agreeing.
Also, the poll found strong opposition to laws banning gender transition surgeries for minors, with 65% of respondents saying they oppose such legislation and only 28% saying they support it. 
However, the American Principles Project, a conservative think tank based in Arlington, Virginia, disputed the claims of the poll, labeling it an "outlier" to other surveys on the issue.
The APP pointed to other recent polls, such as a Morning Consult/Politico poll released in March, which found that 53% of registered voters support "banning transgender athletes from competing on women's sports teams." That poll of  1,990 registered voters found that only about a third oppose such bans. 
When weighted to the U.S. general adult population, a Harvard-Harris poll conducted in February found that only 45% of respondents approved when asked if they support an executive order by President Joe Biden to "require schools to let biological boys who identify as girls to participate in girls sports, and vice versa." When asked if they think "biological boys who declare their gender as female should be allowed to compete in girls' sports," 61% of respondents said they "should not be allowed" to compete in girls' sports."
APP also cited several state-based polls. 
APP President Terry Schilling said in a statement Monday that he believes the questions asked of respondents for the poll had "remarkably vague wording" as well as "biased framing."
"On sports, for example, the issue was framed as one of allowing certain students to participate in sports as they wish, with no mention made of the real intention of states to prohibit biological male athletes from competing against females," stated Schilling.
"And on the next question, highly experimental, life-altering sex-change procedures were euphamized [sic] as 'gender transition-related medical care,' a term that is all but certain to confuse those who aren't familiar with the specifics of what that 'care' entails."
Schilling concluded that the "polling should be seen for what it is: an endeavor to sow doubt on these issues and provide ammunition to the woke left. We should be careful not to fall for it."
Last week, lawmakers in Alabama and North Dakota passed legislation to ban boys from competing in girls' sports. However, the bill in North Dakota was vetoed by Gov. Doug Burgum on Wednesday.  
Four other states — Arkansas, Idaho, Mississippi and Tennessee — have already passed comparable bills, with nearly 30 states considering similar legislation. 
In South Dakota, Gov. Kristi Noem vetoed a similar bill prohibiting transgender-identified males from competing in female athletics through college. Although she initially supported the legislation, Noem expressed concern that the law might lead to retaliatory action from the NCAA.
The governor later issued executive orders stating that "only females, based on their biological sex" can participate in female athletic contests sanctioned by public schools or universities.