California voters oppose schools hiding students' gender identities from parents, survey finds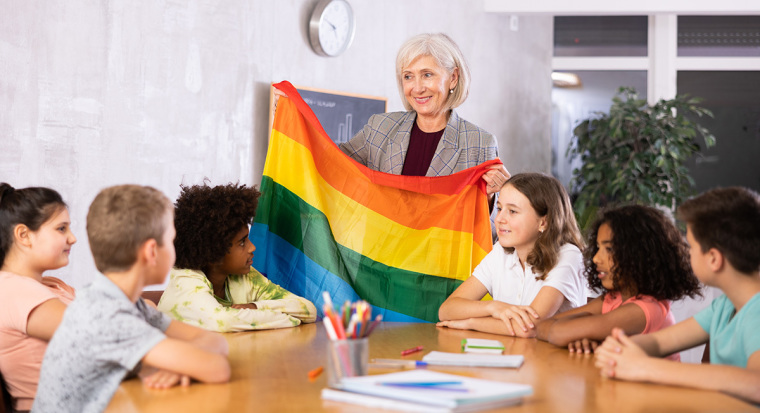 About two-thirds of likely voters in California say they would strongly support laws requiring schools to notify parents about significant changes in a child's physical, mental or emotional health, including if their child identifies as another sex.
The data released Monday by Rasmussen Reports is based on a telephone and online survey of over 1,305 California likely voters conducted by Pulse Opinion Research. The survey contained an error margin of 3 percentage points and was sponsored by the Real Impact Ministry at Calvary Chapel Chino Hills, California. 
Eighty-four percent of California voters indicated that they would support a law requiring schools to notify parents about "any major change in a child's physical, mental, or emotional health or academic performance." Sixty-six percent of participants said they strongly support a law like this, and only 12% said they would oppose a parental notification law. 
If a parental notification law included requiring schools to tell parents that their child identifies as the opposite sex, 62% of California voters would be "more likely" to support it, and 46% would be "much more likely" to support it. Twenty-seven percent of participants said they would be less likely to support such a law if it included this requirement for schools. 
Similarly, 69% of participants said they support schools notifying parents if their child identifies or requests to be identified as the opposite sex. While 55% of voters said they strongly support parental notification in this type of situation, 23% said they were opposed. 
About 68% of respondents said they oppose "teachers and school administrators keeping information about a child's gender identity secret from the parents," including 55% who strongly oppose that type of secrecy. About a quarter (24%) said they support schools keeping students' gender identity secret from parents.
About half (51%) of white respondents said they strongly support schools notifying parents if their child requests to be identified as the opposite sex, while 57% of black and Hispanic voters said the same. 
"The data clearly shows that California parents support transparency and accountable policies, making it mandatory for the school administrations to inform parents if their child is facing any of these challenges or lifestyle changes," Real Impact Executive Director Gina Gleason said in a statement.
"Parents are attending school board meetings in droves to show that despite what the education establishment thinks, children, their well-being, and upbringing are not the responsibility of the school or state, it's the responsibility of the parents."
In April, a California mother made national headlines after she claimed during a Chico Unified School Board meeting that her child's school allowed the child to identify as the opposite sex without her consent. In that meeting, the school board voted to keep an alleged "parental secrecy policy" that allows school employees to keep parents in the dark about such matters. The board voted not to enact a policy of "more parental inclusion."
Parental rights groups in California have put their support behind a bill that would require schools to let parents know if their children identify as the opposite sex within three days.
A study by the Defense of Freedom Institute for Policy Studies released in February found that at least 3 million K-12 students are enrolled in public school districts where they can change their name and preferred pronouns to reflect their chosen gender identity without parental consent.
The report, authored by former U.S. Department of Education Press Secretary Angela Morabito, analyzed policies from 20 of the nation's largest school districts as determined by a 2018 list in the Digest of Education Statistics.
"Parents cannot assume schools will respect their rights," Morabito told The Christian Post at the time. "These harmful policies are by no means limited to big-city districts. ... Every parent should inform themselves of policies in their school district and speak up if schools are willing to conceal major information from them about their own kids." 
The Rasmussen survey respondents also reacted to President Joe Biden's statement during an April 2022 White House event centered on teachers, where he said: "There's no such thing as someone else's child. Our nation's children are all our children."
Sixty-four percent of California voters disagreed with Biden's statement, and 48% said that they strongly disagreed. Twenty-nine percent said that they agreed with Biden's remarks, and 13% said that they strongly agreed. 
Additionally, 71% of participants do not believe children under the age of 18 are mature enough to make life decisions by themselves. Majorities in every racial, political and demographic category agreed with this position. Eighty-four of Republicans, 78% of independents and 60% of Democrats held this opinion about minors.