Mother of Coptic Christian Beheaded by ISIS: I Thank God He Kept Faith, Died for Cross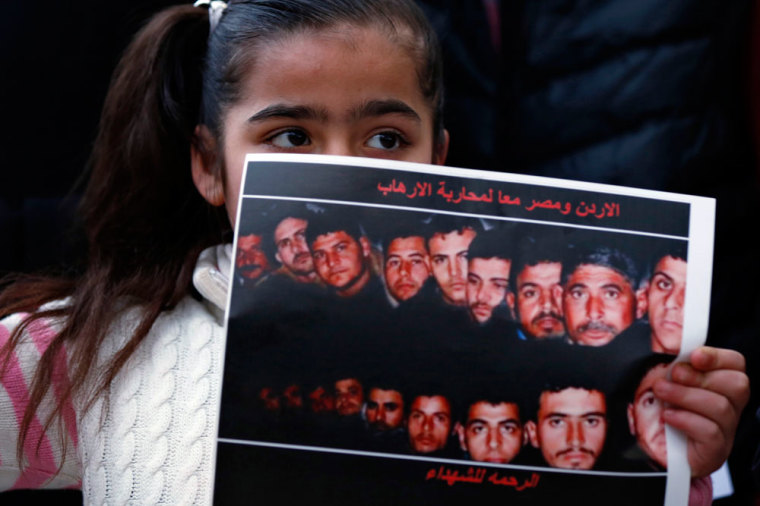 The mother of an Egyptian Copt who was among the 21 Christians beheaded by ISIS in February said she is thankful that her son kept his faith until the end.
Milad Makeen Zaky's mother described her son's faith and bravery in a video posted on Christian ministry International Christian Concern's Facebook page last week. ICC recorded the video in Upper Egypt shortly after ISIS released the video of the beheadings on Feb. 15. In the ICC video, Zaky's mother called her son a martyr and expressed that she is proud in how he carried himself in the face of adversity.
"I thank God that my son kept the faith and died for the cross, because he was the son of Christ from his birth, not my son," said Zaky's mother. She continued in the short video by talking about her son's upbringing in the church, and his personal journey abroad because he had struggled to find work in Egypt, which ultimately led him to Libya.
"From his childhood he was going to Sunday school, reading the Holy Bible, attending the prayer meetings in the church community," she told the camera.
While some might see the words of Zaky's mother as an act of defiance in the face of danger, Todd Daniels, regional manager for the Middle East sector of the ICC, told The Christian Post that he thinks the exact opposite.
"The testimony of hope in the midst of suffering is a testament to the value of the faith for which her son died," said Daniels via email on Monday. "This is the message the world needs to see, what the Christian world needs to see."
According to Daniels, like Zaky's mother, the families of the other 20 victims take great pride in the faith that their loved ones maintained until the end.
Zaky, along with 20 others, was beheaded at an unknown time on a beach in Libya, but the video of the beheading was released last month. Zaky was a part of Egypt's Coptic Christian minority. In the video entitled "A Message Signed With Blood to the Nation of the Cross," all 21 Christians were pushed to the ground and beheaded after a short speech that included a reference to Osama bin Laden.
For months, ISIS has been terrorizing people overseas in an effort to convert others to Islam. They have kidnapped, assaulted and killed thousands. The group has disfigured women by pouring acid on them, used mentally challenged children as suicide bombers and cut off the hands of women who were caught using their cellphones. They have routinely recorded videos of mass beheadings and released them via social media for the public to see.