Mother Who Gives Birth to Conjoined Twins Gives Glory to God Even After One Baby Dies in Surgery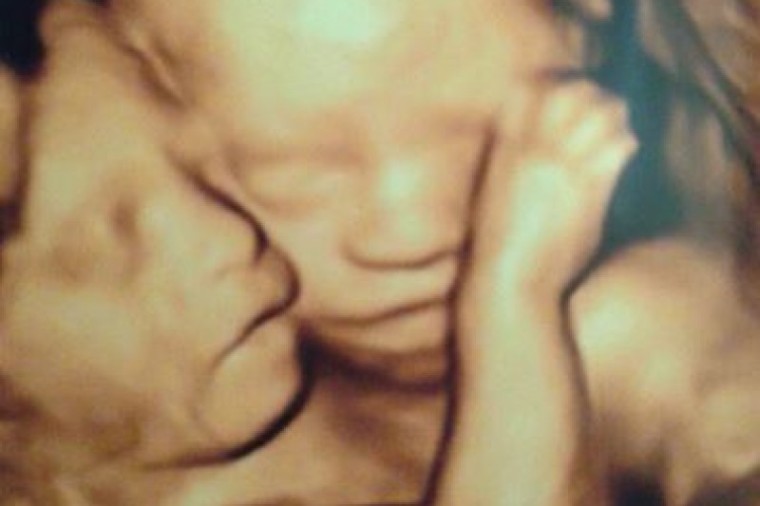 A Hastings, Minnesota, woman who gave birth to conjoined twin girls last week but is now grieving the loss of one which died during an operation to separate the sisters, is also giving thanks to God through her heartbreak. Amber McCullough, a 31-year-old U.S. Army Reserves captain and attorney, gave birth to Hannah and Olivia via Cesarean section at just 32 weeks into her pregnancy at Children's Hospital Colorado.
"I believe in the Word and I believe in the power of prayer. Prayer, the power in the Word, and the amazing talent of the medical professionals here is a recipe for life in Hannah's case," she wrote on her GoFundMe page. "I believe all those things have taken us this far which is a very long ways already with all things considered."
The surviving twin, Hannah, is in "critical but stable" condition in the neonatal intensive-care unit as medical teams provide care for her cognition, jaundice, pulmonary hypertension and premature lungs that hinder her breathing. She even lost all of her blood volume during the surgery, which stopped her heart, but she eventually pulled through.
"The last week has been enormously painful, terrifying, and all the while filled with love," McCullough, who is a single mom, wrote.
When doctors initially told McCullough that her girls were conjoined twins — a rare condition that occurs just once every 200,000 births, according to the University of Maryland Medical Center — they said there was a high chance they could be stillborn. Although the girls shared an abdomen, liver and intestinal tract, Olivia had an especially low chance of survival because her heart had only one ventricle, and she had only one leg and a congenital brain malformation.
Still, McCullough would not be persuaded to abort her pregnancy. She instead elected to have them surgically separated right after birth.
"If I had my way, I'd keep them both together if they both could live," she previously told station KUSA-TV. "But it's not possible. I wish it were. If they stay together, they'll both pass."
Dr. Tracy Prosen, the director of the Fetal Diagnosis and Treatment Center, told USA Today: "It's a balancing act. What are the risks to mom in this pregnancy and what are the risks to baby or babies? This is a situation where Amber has known all along this is a risk to her own health, and we've been monitoring closely for that."
So doctors immediately intubated them and set upon the task of separating the girls, who were joined from chest to pelvis, during a five-hour procedure. They elected to keep all four kidneys inside Hannah and Olivia could not be saved.
"I cherished every moment to with her," said McCullough. "On Sunday morning I was discharged and the funeral home came and took her away for the last time. I don't have the words nor do I think they exist to adequately describe the heartache. I will always love her, always protect her memory, and never forget what a beautiful [girl] I have in Heaven."
Hannah is on a special ventilator, has a feeding tube, and is on constant medication drip. But the little girl has her mother by her side and recognizes her voice, squeezes her hand, and even responds when McCullough reads to her.
"She is very much aware who her mommy is," she wrote.