Muslim, Jewish, Christian Leaders to Sign Historic 'Bahrain Declaration' on Religious Freedom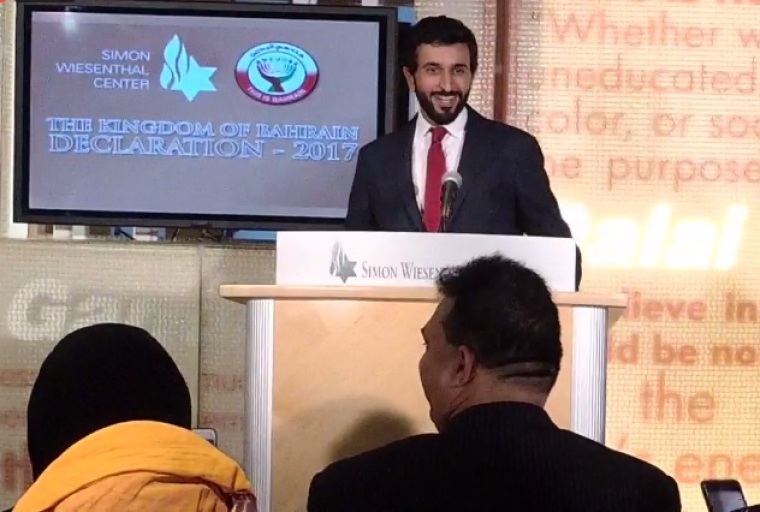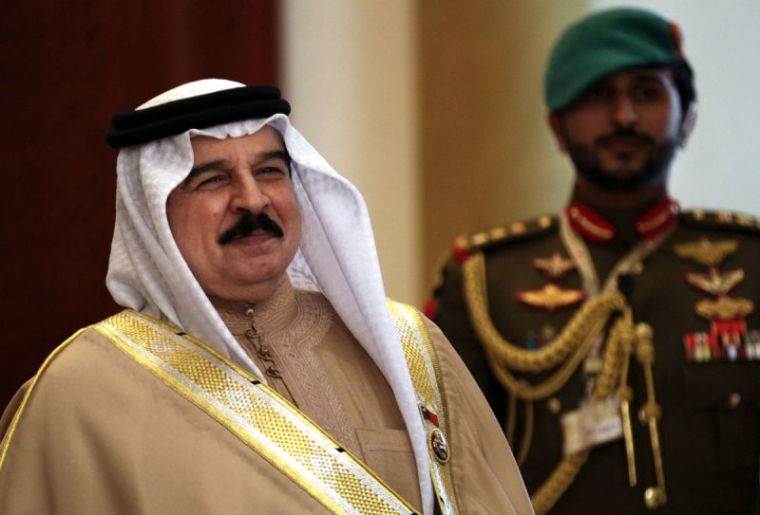 View Photos
An interfaith gathering of religious leaders will sign a historic declaration for human rights and religious freedom authored by the King of Bahrain Hamad bin Isa Al Khalifa at a signing ceremony in Los Angeles Wednesday evening.
Religious leaders of all stripes — Muslims, Christians, Jews and others — will gather at The Beverly Wilshire Hotel Wednesday night to commemorate the official release of the "The Kingdom of Bahrain Declaration" at an event that will be attended by the Sunni king's son, Prince Nasser bin Hamad Al Khalifa.
Composed by King Hamad and signed on July 3, the "Bahrain Declaration" calls for an end to religious extremism and calls for greater religious tolerance in not only the Middle East but across the globe.
"For hundreds of years, different religious groups have lived harmoniously, side by side, in the Kingdom of Bahrain, fully practicing the tenets of their respective faiths in blessed, peaceful coexistence with each other," the declaration, which was obtained by The Christian Post, reads. "We humbly offer the centuries-old traditional Bahraini way of life as an example to inspire others around these principles."
The declaration's section on "religious faith and expression" explains that while religion is most often used for good, religion "is too frequently used as a divine sanction to spread hate and dissension." The declaration condemns any kind of religious teaching that incites violence or terror.
"We declare that when extremist clergy preach hatred, violence and seek to sow the seeds of discord, that they are inciting the desecration of the name of God," the declaration asserts.
The declaration's second section argues that "God instructs us to exercise the divine gift of freedom of choice."
"[T]herefore we declare that compelled religion cannot bring a person into a meaningful relationship with God," it adds. "Therefore, we unequivocally reject compelled observance. Furthermore, we declare that every individual has the freedom to practice their religion, providing they do no harm to others, respect the laws of the land, and accept responsibility, spiritually and materially, for their choices."
In a section titled "The Determination of God's Will," the declaration states that "all enlightened religions reject invoking His name to legitimize violence against innocent people."
"This is a clear desecration of His name, rather than a fulfillment of His will," the declaration reads. "We, therefore, declare that any act that is found morally repugnant by the vast majority of mankind and is insulting to our collective moral conscience cannot be part of God's revealed will."
"We call upon all good people of Faith to disown practices such as the sowing of terror, the encouragement of extremism and radicalization, suicide bombing, promotion of sexual slavery, and the abuse of women and children," the declaration adds.
Expected to sign the statement during the ceremony are the Rev. Johnnie Moore, an author, human rights activist and former vice president of communications at Liberty University; Rabbi Marvin Hier, the founder and dean of the Jewish human rights organization Simon Wiesenthal Center and Museum of Tolerance in Los Angeles; and Prince Nasser.