Muslim Leaders Refuse to Bury 19-Y-O ISIS Supporter Who Killed French Priest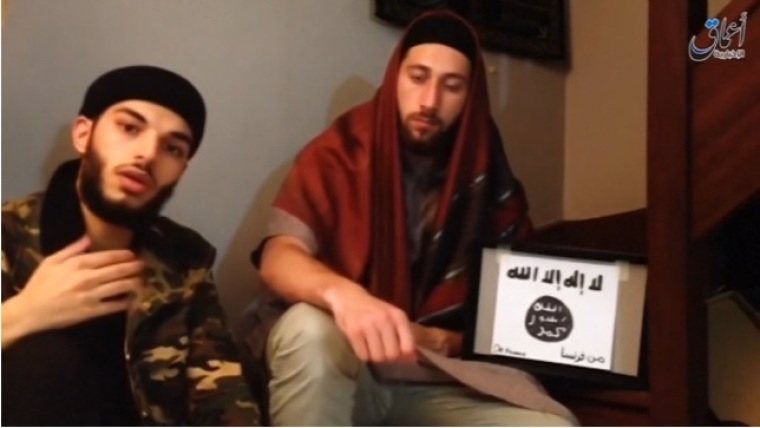 Muslim leaders in Normandy, the French city where an 84-year-old Catholic priest, Father Jacques Hamel, was killed, have refused to bury the 19-year-old convicted terrorist Adel Kermiche, who was shot dead by police after he murdered the priest. Meanwhile, reports say one of Kermiche's friends was detained days before the attack.
"We won't participate in preparing the body for the burial," Mohammed Karabila, imam and president of the local Muslim cultural association, told local media, referring to Kermiche, according to ITV.
"What this young man did was sinful; he is no longer part of the community," Khalid El Amrani, a 25-year-old local Muslim, was quoted as saying.
According to BBC, Muslims across France attended Catholic Mass on the weekend in a gesture of solidarity.
"We are all Catholics of France," Anouar Kbibech, the head of France's Muslim council, the CFCM, was quoted as saying.
Local media also reported that a 17-year-old friend of Kermiche was detained in Geneva and handed over to French authorities just days before Kermiche and his associate, Abdel-Malik Nabil Petitjean, stormed Hamel's church and took five people hostage, including the priest, two nuns and two parishioners, acording to BBC.
The two slit Hamel's throat with a knife and left three others wounded, before they were shot and killed by authorities.
The Islamic State terror group, which operates from Iraq and Syria and is also known as ISIS, ISIL, or Daesh, claimed responsibility for the attack by releasing a video purporting to show the two teenagers pledging their allegiance to the jihadists.
According to The Guardian, a teenager who knew Kermiche made no secret of his desire to attack the church. "I wasn't surprised. He talked about it all the time," he was quoted as saying. "He talked about Islam, the things like this he was going to do. He talked about the Quran and Mecca and he told me 'I'm going to attack a church.' He said this two months ago on leaving the mosque. On my mother's life I didn't believe him."
Meanwhile, the funeral of slain priest Hamel is scheduled to take place Tuesday afternoon at Rouen Cathedral.
Hamel's church had donated land to Muslims to build a mosque, a senior Catholic cleric said days after he was murdered.
"Church authorities facilitated the giving of land beside his church to local Muslims to build a mosque, and they were given use of the parish hall and other facilities during Ramadan," Father Mark Ephrem Nolan, prior of the Benedictine Monastery of the Holy Cross near Rostrevor, said, referring to the Church of the Gambetta, where Hamel served, according to Belfast Telegraph.