Funeral of Muslim Shopkeeper Killed for Wishing Christians 'Happy Easter' Attended by Hundreds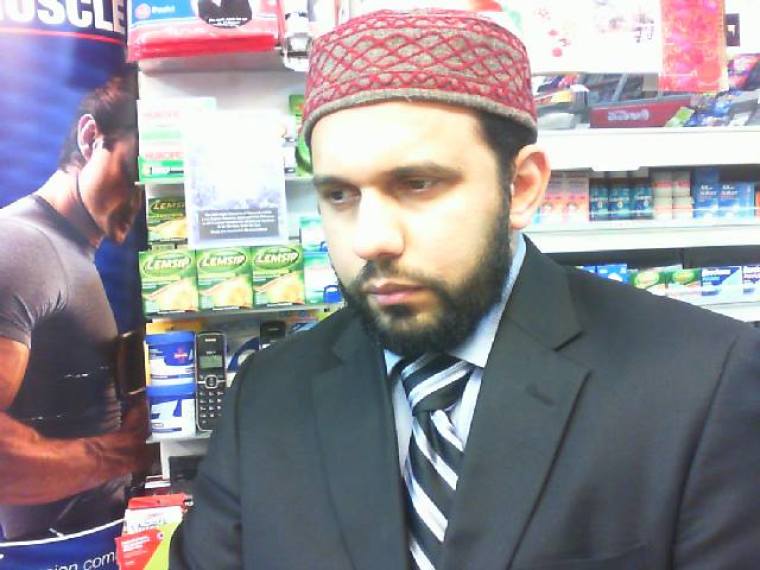 Hundreds of mourners paid their last respects at the funeral of Muslim shopkeeper Asad Shah at a mosque in Glasgow, Scotland, on Saturday, days after he was stabbed to death by a fellow Muslim for posting a message on Facebook wishing Christians a happy Easter.
"He was a brilliant man, recognizing that the differences between people are vastly outweighed by our similarities," Shah's family said in a tribute at the Bait-Ur-Rahman Mosque at the Ahmadiyya Muslim Centre, according to Independent. "And he didn't just talk about this, he lived it each and every day, in his beloved community of Shawlands and his country of Scotland."
Shah, 40, a member of the peaceful Ahmadiyya sect of Islam, was stabbed to death outside his store in the Shawlands area of Glasgow on March 24, the night before Good Friday.
"We are sad that a very popular man of our community is not with us any more," Abdul Abid, president of the Ahmadiyya community in Scotland, said after the service, which was led by Mansoor Shah, vice president of the Ahmadiyya Muslim Community U.K. "I don't know how we will survive without him. He was a polite, gentle person. Today's service is in his memory and we are proud to have had such a wonderful person amongst our community."
Those who attended the funeral included members of parliament Alison Thewliss and Carol Monaghan, and Sandra White.
After Shah's murder, a number of local residents who were frequent customers in his store set up an online donations page on GoFundMe.com and raised about $160,000 to help support the family Shah leaves behind.
Police arrested 32-year-old Tanveer Ahmed, a Sunni Muslim from Bradford and a cab driver, and charged him with Shah's murder. Police have said it was a "religiously prejudiced" killing.
Before his killing, Shah wrote on his Facebook: "Good Friday and very happy Easter, especially to my beloved Christian nation x! … Lets Follow the Real Footstep of Beloved Holy JESUS CHIRST (PBUH) And Get the Real Success in Both Worlds," the Facebook post also stated."
A family friend, Mohammad Faisal, who said he witnessed the incident, earlier told Daily Mail that a bearded man wearing a religious robe entered the shop and spoke to Shah in his native language before ultimately stabbing him in the head with a kitchen knife.
Faisal explained that Shah's brother, who was working next door when the stabbing happened, rushed to see the commotion and when he came out, he saw the suspect laughing while sitting on top of Shah's chest.
"The brother dragged Mr. Shah away but the guy continued attacking with the blade," Faisal said. "They struggled up to the bus stop where Asad collapsed."