Muslim Woman Takes Discrimination Case to Supreme Court; Retailer Abercrombie & Fitch Allegedly Denied Her Job Over Hijab
Muslim Woman Takes Discrimination Case to Supreme Court; Retailer Abercrombie & Fitch Allegedly Denied Her Job Over Hijab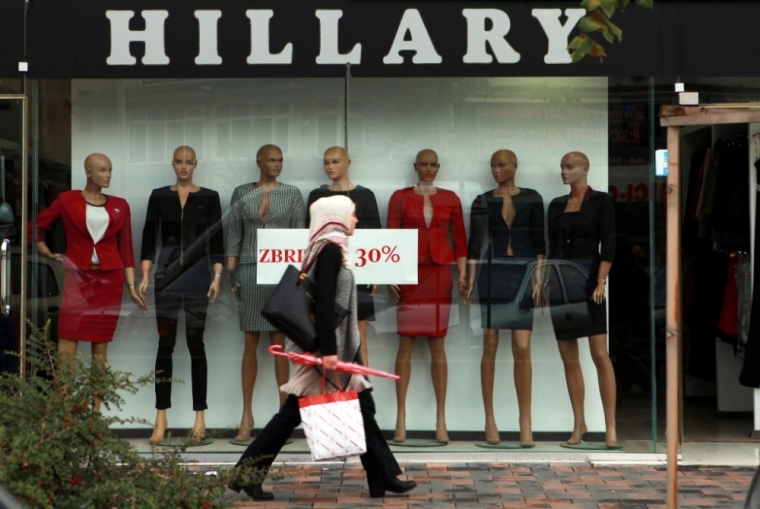 The U.S. Supreme Court has agreed to hear a case involving a Muslim woman who is suing American retailer Abercrombie & Fitch for discrimination.
In 2011, a federal judge sided with the Equal Employment Opportunity Commission, which filed the lawsuit on behalf of Samantha Elauf. In 2013, however, the ruling was reversed by a lower court, the 10th U.S. Circuit Court of Appeals in Denver.
Nine justices agreed to hear the appeal and a ruling is expected by the end of June next year.
EEOC claims Elauf was denied a sales job at Abercrombie Kids in Tulsa in 2008 because her hijab violated the retailer's "look policy," which was previously described as a "classic East Coast collegiate style."
A hijab is a traditional veil worn by some Muslim women as a sign of modesty.
Abercrombie, a New Albany, Ohio-based company, argues that Elauf failed to inform them that she needed a religious accommodation during her interview. She was interviewed by an assistant manager who was not familiar with the look policy, and she was wearing a hijab.
"Ms. Elauf never informed Abercrombie prior to its hiring decision that she wore her headscarf or 'hijab' for religious reasons and that she needed an accommodation for that practice, due to a conflict between the practice and Abercrombie's clothing policy," the 2013 decision read.
The company argues that applicants "are not permitted to remain silent and to assume that the employer recognizes the religious motivations behind their fashion decisions," reported Daily Mail U.K.
Abercrombie's look policy for sales associates was changed in recent years to permit staff to wear hijabs on the job.
The company settled similar lawsuits in Califronia last year. In one case a judge ruled that Abercrombie fired a Muslim employee, while in another lawsuit a judge said the company fired an Islamic woman for refusing to take off her hijab at work.
The case is EEOC v. Abercrombie & Fitch, U.S. Supreme Court, No. 14-86.