Muslims Burn Church, Kill 4 in Protests Weeks After Kenya Mall Terror Attack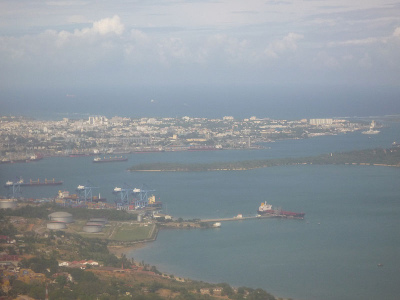 A Salvation Army church has been burned and four people were killed in Kenya's second largest city as Muslim youth took to the streets to protest the shooting death of a popular imam on Friday.
Muslims clashed with police in the Kenyan port city of Mombasa, who fire back with gunshots and teargas to quell the three hour protest.
Sheikh Ibrahim Omar's death earlier this week, in combination with the Nairobi mall massacre two weeks ago that killed 67 people, have rekindled religious tensions between Muslims and Christians in the country.
Muslims have blamed police for Omar's death and accused them of using the Westgate terrorist attack as a pretext to go after them.
"It is a continuation of what has been happening," said Al-Amin Kimathi, head of the Muslim Human Rights Forum, told Reuters.
Kenyan police have denied any link between their forces and the assassination. Mombasa county police chief Robert Kitur denied that his department was involved in the sheik's murder.
"The police have nothing to do with the shooting. That's not how we operate," he told reporters.
On Thursday, the imam and three other men were found dead in a car riddled with bullet holes, in the outskirts of the city. His death quickly drew comparisons to the death of another popular imam, Aboud Rogo, who was shot and killed in his vehicle in August 2012 - an event that also set off its own deadly protests in Mombasa that killed four people and saw three churches attacked and damaged.
Both the United States and Kenya had accused Rogo of raising money and recruiting across thte continent for al-Shabbab militants, the Somalia-based terrorist group that claimed responsibility for the Westgate attacks. Rogo was also believed to be behind the 1998 attacks in the U.S. embassy in Kenya.
According to Reuters, Muslim moderates identified him as Omar's mentor and influential in promulgating his extremist ideology via the internet and social media.