Muslims Hoping Pope Francis' Visit to Turkey Can Restore Islam's Image of Peace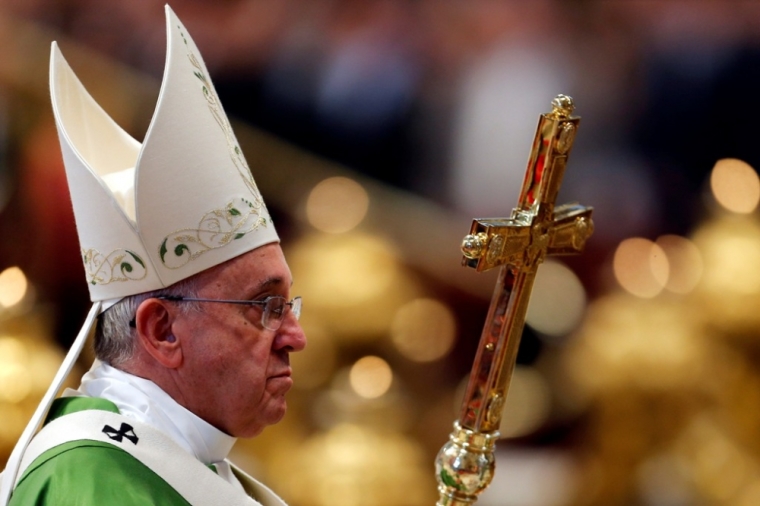 As Pope Francis visits Turkey on Friday for a weekend trip, Muslim religious figures have expressed hopes that the occasion can serve to restore Islam's image of peace and repair some of the negativity that has been associated with the religion.
Imam Ishak Kizilaslan of Istanbul's Sultan Ahmed Mosque said that he welcomes the pope's scheduled visit to the mosque, and said that he hopes Francis will see from the worshippers inside that Islam is a religion of peace.
"I will tell him ... that Islam is peace, the word means peace and submission," Kizilaslan said of what he plans to relay to Pope Francis during the pontiff's private stop on Saturday.
"People's eyes all over the world are going to be here, so [Pope Francis] is an important figure to make [Islam] more understandable ... to non-Muslims" who do not "understand Islam in the right way," Kizilaslan said, according to Catholic News Service.
Islam has become a much debated topic in the past several months with the rise of terror group ISIS in Iraq and Syria. The jihadists have proclaimed an Islamic caliphate over the region and have captured a number of cities and towns, but their actions have been condemned by most Islamic leaders around the world.
Kizilaslan said that the Western media has been too eager to link ISIS' actions to Islamic teaching.
"They are not representing the Islamic world," the imam said of ISIS.
At the same time, BBC News noted that Turkey's minority Christian population are also hoping to be encouraged by Francis' visit. Although the country is officially secular, Turkish Muslim nationalism has been growing under the government of President Recep Tayyip Erdogan.
Although Erdogan has passed some laws to protect Christians, such as returning confiscated state property to them and allowing Christian religious classes in schools, he has also embraced his Islamic identity and the conservative Muslim base around him.
Father Iulian Pista at the Roman Catholic basilica in Istanbul said that Christians have faced tough times in recent years.
"To be a Turk now means you have to be Muslim," Pista said.
"In the past, being a pious Muslim was looked down upon. Now Friday prayers are encouraged. Society here is becoming Islamised. Recently, I've seen youngsters defecate and urinate in my church. They shout 'Allahu akbar' (English: God is great). I also believe God is great but the way they say it is threatening."
Francis offered special greetings to Arab-speaking believers ahead of his visit, and addressed in particular those in Iraq and the Middle East:
"The violence, suffering and the seriousness of the sins committed must lead us to leave all to the justice of God, who will judge each one according to his works," the Vatican leader said.
"Be strong and cling to the Church and to your faith, so as to purify the world with your confidence; transform with your hope and heal with your forgiveness, with the love and patience of your witness. May the Lord protect and support you."