'My Entire Family Came to Faith Through Billy Graham,' Says Tearful Kathie Lee Gifford
'Today' Show Host: Decision for Christ as a Young Teen 'Greatest Decision I Ever Made in My Life'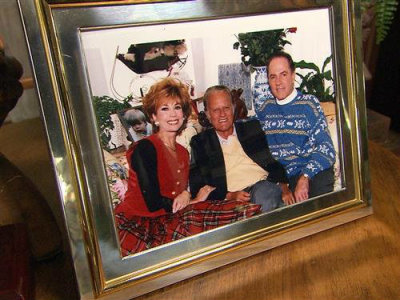 'Today' co-host Kathie Lee Gifford gave a tearful account this week of her encounters with the Rev. Billy Graham, and how the Christian evangelist impacted her faith, family and marriage in ways that she will never forget.
"I've never met in my life a more powerful man who is as humble as Billy is," says Gifford in a stirring five-minute video on how the 95-year-old minister is part of her testimony.
Gifford, whose story was featured in the "Today" show's "#InspriedBy" series, goes on to explain how at the age of 12 she witnessed the kind of impact Graham's preaching had on others, specifically her own family.
"When I was 12 years old, almost 13, I walked in the door and there my mother and my sister are on their knees sobbing. I thought maybe the president had been killed or maybe something terrible had happened," says the "Today" show co-host. "It turns out that, no, they had both just watched a Billy Graham crusade, and both of them had come to faith by watching the power of his message through a television screen."
The 60-year-old TV host and Daytime Emmy Award-winner shares how, about a year later, while watching the Billy Graham movie "The Restless Ones" at a theater, she felt like she heard the voice of God.
"I felt that I heard God say to me, and not audibly — it wasn't a weird thing. It was a magnificently sweet and simple thing. 'I love you, Kathie, and if you'll trust me with your life, I will make something beautiful out of it.'''
When the altar call was made in the movie theater, Gifford said she could not get out of her seat fast enough.
"I just believed it. I flat out believed the whole thing," she says in the video. "I've never stopped believing it in all those years."
"My entire family came to faith through eternity through Billy," adds Gifford.
Graham celebrated his 95th birthday in his home state of North Carolina last week, and Gifford was among the many guests to celebrate the Christian evangelist who has preached to people all over the world and was a friend and adviser to many U.S. presidents.
Read about Graham's birthday celebration and final message to America in the following reports: Watch Billy Graham's 'The Cross' Message Featuring Lecrae, Lacey Sturm and Billy Graham Was Afraid People Had Forgotten Him; Questioned If Anyone Would Have Shown Up for 95th Birthday Party.
Watch the "#InspiredBy" video from the "Today" show below featuring Gifford's account of personal encounters with the Rev. Graham, and how he personally counseled her through a troubled marriage.