Myles Munroe's Children Weep as Thousands Show Up for First Sunday Service Since Crash; Church Recalls Last Sermon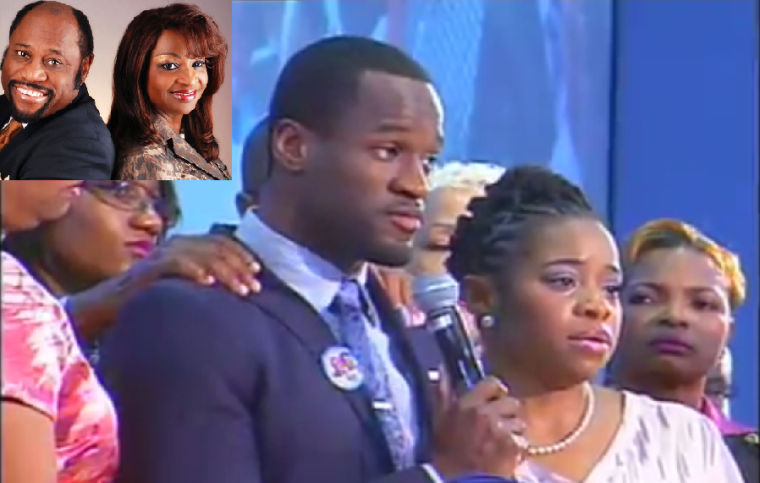 Although prominent evangelical pastor Myles Munroe told the world that he had prepared his children to live without him should he die, his daughter, Charissa, and son, Myles Munroe Jr., couldn't hold back their tears as they faced his former congregation for the first Sunday since his untimely death with their mother, Ruth, and seven others in a fiery jet crash two Sundays ago.
Kevin Harris, spokesperson for the Bahamas Faith Ministries, which the renowned evangelical pastor and motivational speaker led before his death, told The Christian Post in an interview Monday that attendance at the church exploded Sunday with supporters who had been rocked by the tragedy.
"We had an overflow. We had to bring in [a] tremendous amount of seating. Thousands of people turned up," said Harris.
One 20-year member of Munroe's church, who asked not to be identified, told CP that the mood inside the church Sunday was "somber."
"It was a sad mood," explained the member. "Everybody was saddened by what happened. There was tears and everything."
A video posted to Facebook from the service shows a few minutes of Munroe's son addressing the church during that service before blacking out to a voice-only recording.
"I was gonna prepare a speech, but as I was getting ready this morning I just knew that I was coming to talk to family," Myles said, struggling with tears. "I figured I would just speak to family. It's been the hardest week for my sister and I and my family, and everyone else that has been affected; and it's because of family why we are able to stand here today," he continued.
"My dad always spoke about his belief in people, nothing else mattered but the people, regardless of how long he spoke or he travelled, he always made time for people. That's just the kind of person that he was. And we sometimes take that for granted just because people are here every day and you just don't think certain people won't be here tomorrow," he added, while urging the congregants not to take each other for granted.
In recalling Munroe's last message to his congregation on the day he died, Harris explained that he returned to his lifelong mantra of purpose and potential.
"He really went back to the beginning and taught on purpose and potential. He was really coming full circle with his message and I think that was a bit of a treat for us because he had not taught on that for a long time," Harris told CP. "He was really focusing on the kingdom and leadership. But he just clearly, on that Sunday morning, just went back to one of his original primary messages focused on purpose and potential."
Harris also confirmed that the 15,000-seat Thomas Robinson Stadium will be the venue for a national memorial planned for the beloved preacher and his wife on Wednesday, Dec. 3.
The church further noted in a press release that the national memorial will be followed by the official funeral service for Munroe and his wife on Thursday, Dec. 4, at the Bahamas Faith Ministries International Diplomat Center on Carmichael Road in Nassau, Bahamas.
MYLES MUNROE JR.'S COMPLETE SPEECH