Nabeel Qureshi Issues Dire Prayer Request as Floodwaters Surround His Home in Houston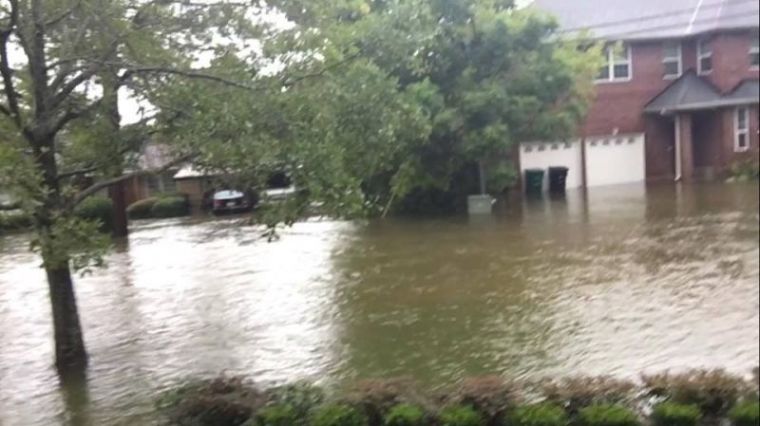 UPDATE: 4:20 p.m. ET  
On Sunday afternoon, Nabeel Qureshi posted a dire prayer request to his Facebook page that provided an update about his situation with Hurricane Harvey and his home in Houston. Along with a photo showing the massive flooding outside of his home, Qureshi explained that his home has lost power and that he has no way of getting back to the hospital. He added that he only has a couple days-worth of formula left for his tube feedings.
"Our garage is taking water, but praise God our house itself is dry for now," he wrote in his Facebook post. "Please pray for us, for Houston, and for God's mercy on all those who are being devastated by Harvey."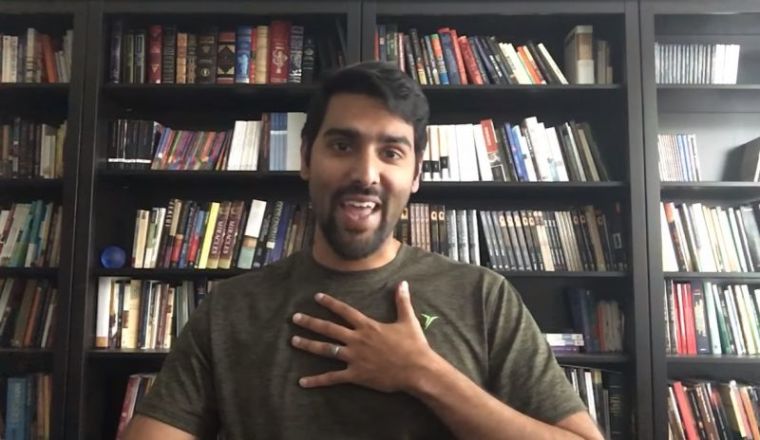 Christian apologist and author Nabeel Qureshi returned home from the hospital on Friday after having his stomach removed as a life-saving measure to prevent him from bleeding to death.
Qureshi, a Muslim convert to Christianity who previously served with Ravi Zacharias International Ministries before being diagnosed with advanced stomach cancer last year, posted an update to his YouTube video blog on Friday explaining that he had been released from the University of Texas MD Anderson Cancer Center in Houston earlier that day.
Prior to his release, Qureshi had spent a combined five weeks in two different hospitals. He was first admitted at Baylor St. Luke's Medical Center after a stent placed in his esophagus became lodged in his throat. He was then transferred to MD Anderson after about three weeks, where he underwent an operation to remove his stomach after the organ had been bleeding for weeks. 
Even though the 34-year-old father and husband was released, he explained that the cancer has spread and has become a life-threatening situation.
"[T]he doctors report that my liver is shot through with cancer right now. If I'm looking a little bit yellow to you it's because for some reason, they can't figure it out, my liver won't calm down," Qureshi said.
"It's the numbers of certain enzymes just won't get back to normal and so ... I had two separate doctors sit down and explain to me that, 'Nabeel, if these numbers get worse, you may enter into liver failure and there is nothing we can do for you at that point. That will be the end.'"
"One of them just said, 'You will die if we don't fix your liver,'" he added.
Qureshi's release from the hospital came on the same day that the Houston area was expecting heavy rainfall from Hurricane Harvey. Considering that Qureshi will temporarily depend on a feeding tube to get his nutrients, he said that the hurricane could be an issue for him if it causes the power to go out.
"I am just praying that we don't loose any electricity. Hopefully, there will be just some rain but, nothing too bad," Qureshi said. "Please join me in that prayer, not just for myself but the whole city of Houston and for southeast Texas."
Qureshi explained that even though his stomach was removed, he might still be able to eat solid food again.
"What they do is they try to turn a little pouch that they make between your esophagus and your duodenum into a reservoir that you slowly train to act like a stomach," Qureshi said.
"So, I'll have certain food intolerances and what not. But, I should be able to eat food again within a few weeks."
Qureshi explained that this week he'll be drinking water and clear liquids. Next week, Qureshi's tube feedings will be cut in half and he will begin consuming soft foods like shakes and smoothies. The week after next, Qureshi explained that he'll begin to eat some solid food.
"A large part of the next few weeks is going to be regaining my strength, the ability to walk. I can walk but it's not easy. The surgery was quite invasive," he added. "That's another thing. I am not sure I elaborated [on] in the previous video. The stomach removal was not an attempt to fix the cancer. It was basically a life-saving procedure."
"We are praying that it was the right choice and that God will bless that decision and that ultimately, He can even work miracles," Qureshi said.
Qureshi continued by telling two stories of medical miracles that he had heard from friends.
"I got an email from a friend whose neighbor when he was young had been run over by a riding lawn mower and so his insides had been completely messed up. So, they had to remove his stomach and do a lot of salvaging in order to save what they could," Qureshi recalled. "Then miraculously, the young man's stomach regrew. This is a friend of mine, who I know personally, talking about her neighbor."
Qureshi also shared a story that a pastor friend told him about the daughter of one of his colleagues.
"One of the pastors he works with had a daughter who had to have a lobe of her lung removed," Qureshi said. "But, after having it removed, when she went to a follow up with her doctor, the doctor said, 'I can't explain it. I personally took this lobe out but I'm looking at the X-ray and it has grown back.'"
Although doctors have warned Qureshi that he could die if his liver gets worse, he said he's keeping his faith in God no matter what the outcome is.
"I am contending for healing. I am asking God to heal. I believe with all my heart that God has the power to heal in the blink of an eye," he explained. "But, my faith in God isn't shaken by whether or not He will heal me. I will believe in God no matter what. I trust him. He is sovereign and I love him."