Naghmeh Abedini Begins Three Week Fast; Calls Out Man-Made Religions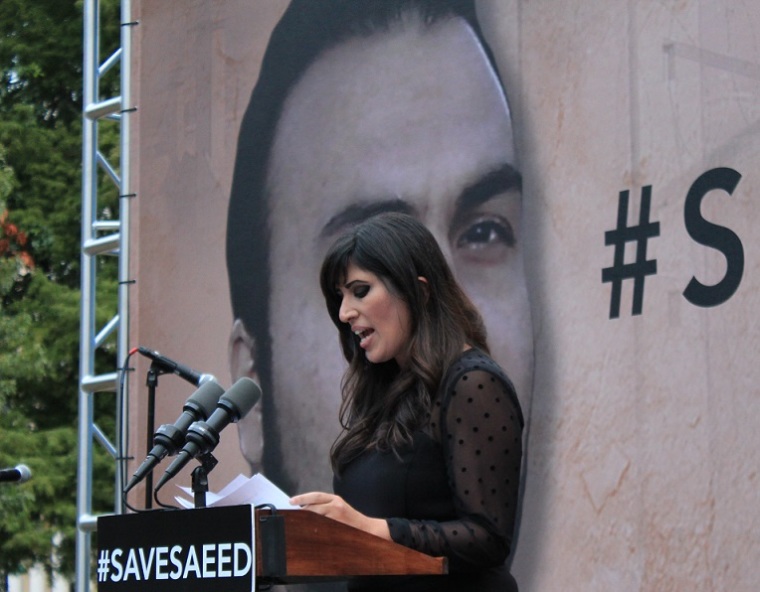 Naghmeh Abedini, the wife of imprisoned American pastor Saeed, is beginning a three-week fast at the start of the New Year, and shared how the price of becoming a Christian as a child was being rejected and persecuted by her own family.
"Tomorrow I will be starting a three week fast. The focus of the fast is to spend more time in the presence of the Lord and to draw closer to the heart of God. I will be sharing scripture and what the Lord lays on my heart for each day," Abedini posted on Facebook on Monday, and gave suggestions about how other people can join her in the fast as well.
She also reflected on her decision to become a Christian early in life, stating that it had come at a great cost.
"It can mean letting go of everything you have been taught and have believed to be true. It might mean losing your community, friends and your family. When I became a follower of Jesus at the age of 9 I had to let go of all I had been taught as a Muslim despite the cost and the rejection and persecution that came from my own family," she wrote.
"In the same way if you want to follow Jesus, then you will have to let go of all you have been taught and have believed and be willing to accept Jesus as your Lord and Savior and accept the Bible as God's Living Word and the final authority in your life despite the cost," she added.
Reflecting on conversations she's had with people of other religious traditions, she said that what is most important is not to lose sight of Jesus.
"Whether you are Hindu, Buddhist, Muslim, LDS or any form of man made religion, you have to realize that the there is a separation between humanity and God that can ONLY be resolved through JESUS CHRIST," she continued.
"Man made religions are all empty labels that will not give us access to God. Access to God is only possible through Jesus Christ."
Abedini has been an outspoken activist for persecuted Christians, especially those held in prison by the Iranian government, such as her husband.
Pastor Saeed Abedini has spent over three years in prison for his Christian faith, with Iranian authorities refusing to grant his release despite pressure from human rights groups and Western political leaders, including President Barack Obama.
Back in December, Abedini returned to social media and public advocacy for her husband's release after a month-long break. The Boise mother-of-two previously revealed that she and Saeed struggled through "very dark parts" of their marriage.
"The truth is that I still love my husband more than ever and my advocacy for him has taken a new form of interceding on my knees. The truth is I can not deny Saeed's love and passion for Jesus and that he continues to suffer in the Iranian prison because of his genuine love for Jesus and his refusal to deny Him," she declared in her first post back last month.